In this article, I will endeavor to explain how to get the best quality out of your phone's camera, and why you should or shouldn't do some basic camera shots.
I hope that the following bits of information will help you, to obtain the 'best in quality' photos.
All the camera sensors in the galaxy phones (up to the S22 range) are 24 x 32 mm, which works out to be a 3:4 ratio.
What that means, is if you want a 9:16 size photo, you are using the 3:4 size photo and the camera crop, the top and the bottom out of the image.
That is why, I have set my photo size to 3:4, and NEVER SHOT IN THE 9:16 RATIO.
I would advise anyone, who is going to edit their photos to use this size as well, as you will have extra images to choose from.
I, myself believe that all photos that are taken from any digital device should be edited to get the best out of any photo. I will explain this further, in the latter part of this article.
DIGITAL ZOOM,
SHOULD YOU USE IT?
Another point, I would like to mention, is, when taking a photo, only use the camera lens size of the enlargement, and don't use the digital zoom function BETWEEN EACH LENS SIZES. Plan the size photo that you are planning to edit, and if possible, go to the next lens up in order. E.g. If you want to take a twice-zoom photo, use the 3x lens instead of zooming up.
(I have the S21 Ultra phone, and the basic 'zoom' factors are 0.6, 1, 3 and 10 times. This is what I'm referring to).
Remember it's better to downsize rather than upscaling from a smaller photo.
If necessary, take a few steps backwards to get the image that you want in the frame.
I believe (with quite a few test photos) that the final results are better if you crop the image rather than use the digital zoom size image.
On the S21 Ultra, the camera has a 100 digital zoom. This is the only exception to my zooming-in criticism, as the quality on my phone's camera has exceptional clarity. I would rather use this digital zoom rather than shoot a 10x and force enlargement in post.
It is very difficult to equal this quality in post-production, except if you have software like Lumina Neo, Photoshop (to a certain extent) or any other A.I. specially designed software.
SOCIAL MEDIA
For social media photos, this is a different scenario. So, the previous points are not so important because of the resolution in this media. So digital zoom and 9:16 size can be used, and using jpeg format is good enough.
TAKE YOUR PHOTOS IN RAW FORMAT FILE INSTEAD OF JPEG
This is a major point that I would like to stress, if you care (I know that we all do), about the highest quality photos, please follow this advice!
IF YOU SHOOT using the RAW format files, INSTEAD OF jpeg, you will notice a HUGE DIFFERENCE in the quality of the photos, after the post (processing). (See examples below)
Also, if your camera can use the Expert Raw camera app, which is free to download from Galaxy Store. I would advise you to use it all the time.
This app is amazing, because you can shoot in automatic or manual, BUT, AND THIS IS A BIG BUT, you can take bracketed shots from 2 under to two over, BOTH IN AUTO AND MANUAL.
Using the bracketed photos, you can put them into any HDR (High-Definition Range) programme and get a single RAW HDR photo, from the 3 to 5 bracketed photos.
The advantage of a RAW HDR photo over a normal RAW photo is that you will have a lot more information in both the highlights and the shadows areas, to assist you with all of your edit photos.
If you don't want to deal with HDR, Expert Raw has another unique feature that is only available in a camera's, in the buying range of $40,000.
What I'm referring to, is that the files are shot using 16 bits format, compared to RAW photos of 14 bits.
This may not seem a lot of difference, but the results are in the information of the photos file. A normal RAW file has around 10 Mb and the same image with Expert Raw would be around 30 Mb. That is 3 times more pixels and useful information compared to a normal RAW file.
0If you are wondering, the HDR programmes give you a 16-bit image from both RAW and Expert Raw files, but the HDR from Expert Raw files are far superior to the normal RAW files, because what information that you input into the programme, counts.
I reckon that we are very fortunate to have the only phone on the market, to have this feature! Apple has a similar one now and it's lacking quite a few imported features over Samsung's Expert Raw.
Actually, you don't need to have or use programmes like Neo etc., to do photo editing in the RAW format.
The Galaxy Gallery app does a very reasonable job, or you could download SNAPSEED from the Play Store for free. This app works in the same way as Gallery, but there are other tools to get more control over the editing process.
PHOTO STUDIO and LIGHTROOM can also be used, and they are also free to download from the Play Store. I myself prefer SNAPSEED when I do my development on my phone.
These apps are very easy to use and to learn. The results may not be as good as dedicated software, like Neo. I would say that they are around 70% in the quality range, so it's worth playing around with them to see what you can get.
If you're worried about changing your original photo, if you use these programmes or apps: DON'T. They all use a copy of your photo, and you can have access to them both. As in the case with SNAPSEED, when you're DONE with the processing, press DONE, and a photo is imported into the Gallery under a new folder called SNAPSEED.
EXAMPLES SHOWING THE DIFFERENCE BETWEEN RAW AND JPEG.
●The first set of photos was shot with NO FLASH and used a low-powered light near The camera's settings were F1.8, 1/8 second, 6.70mm, IS0 500, White balance Auto and No flash. I wanted my S21 ultra to shoot at a reasonably moderate ISO, so we could see the difference between the noise before and after post-production.
About half the distance from the camera and the fence was almost in complete darkness. The first two photos are from the same are the unedited photos which was shot in both Raw and jpeg formats.
●The second set of two photos are from the same are the unedited photos which was shot in both Raw and jpeg formats. The photo was shot in bright light on one side and no lights on the other side. The camera's setting was F1.8. 1/25 second. 6.70mm, IS0 500, White balance Auto and No flash.
●Finally, the last photo is a De-noised and 180% resolution enlargement using Lumina Neo of the edited RAW format photo. If you zoom in on this photo, you will notice that the noise is not very noticeable.
The post-production in these photos of photos was done, mainly to show the final quality of the photos, definitely not for the composition and other post development factors.
Thanks for reading.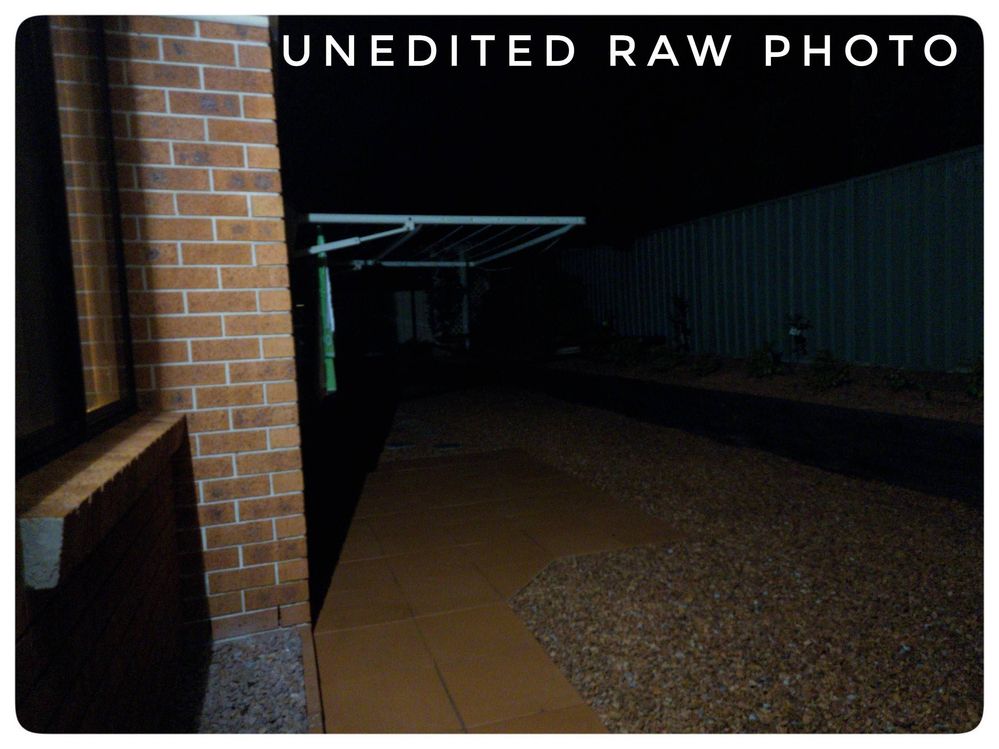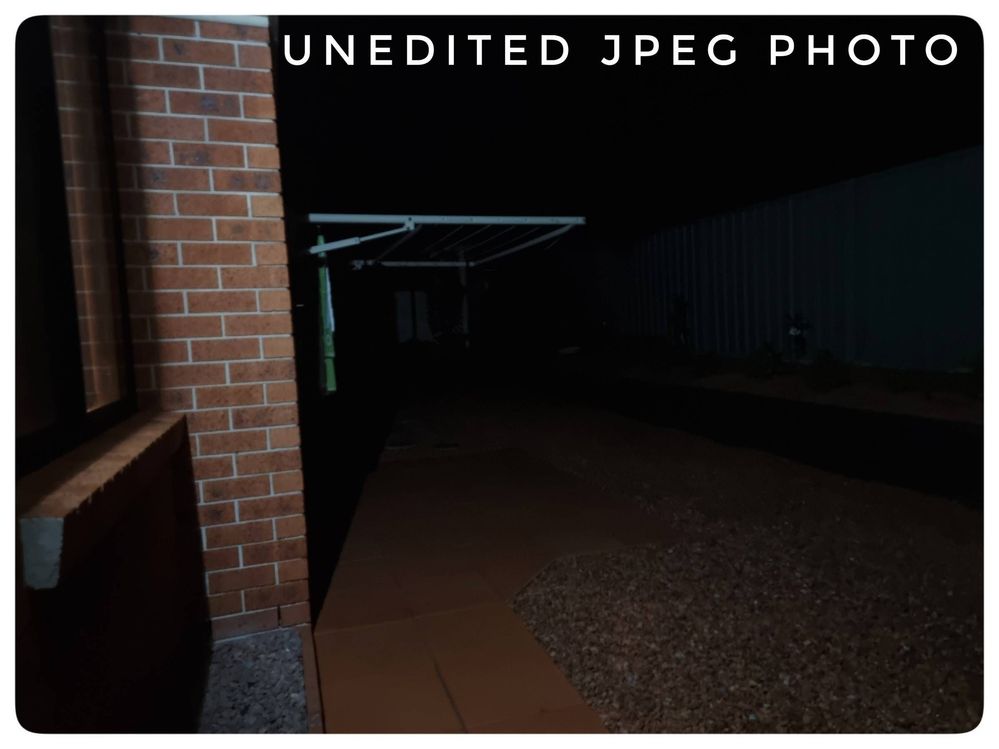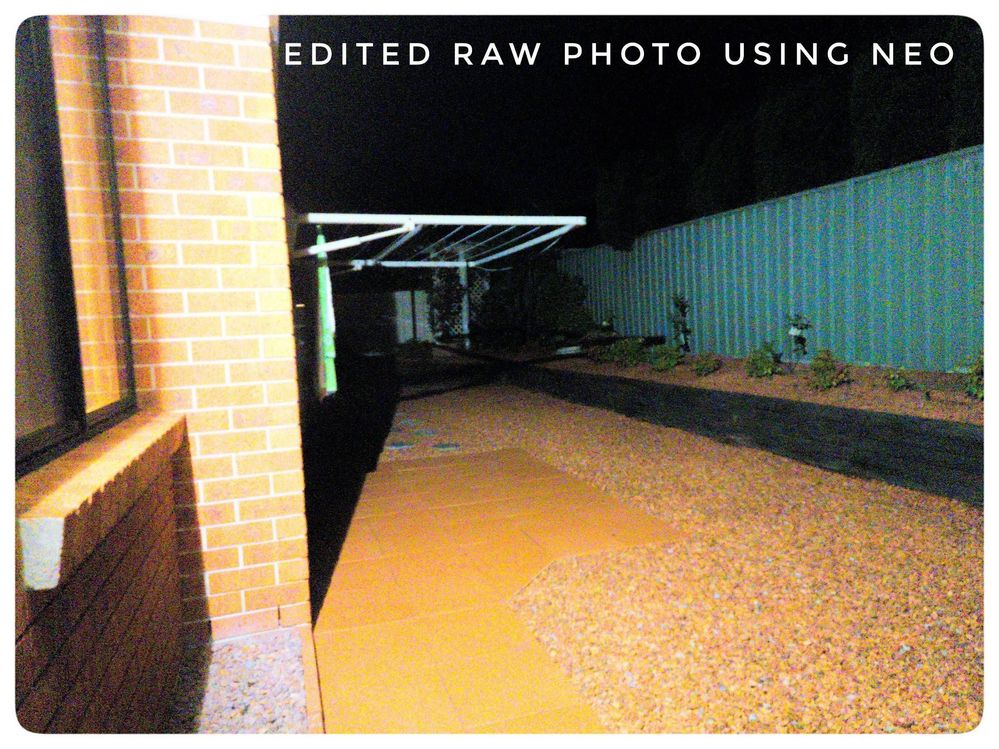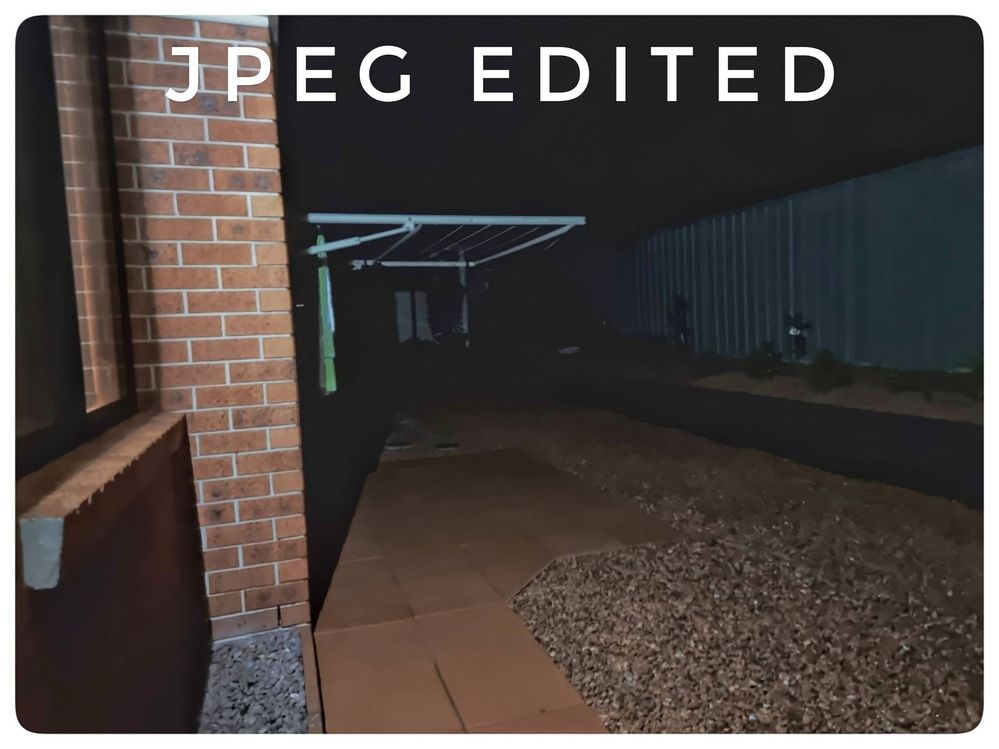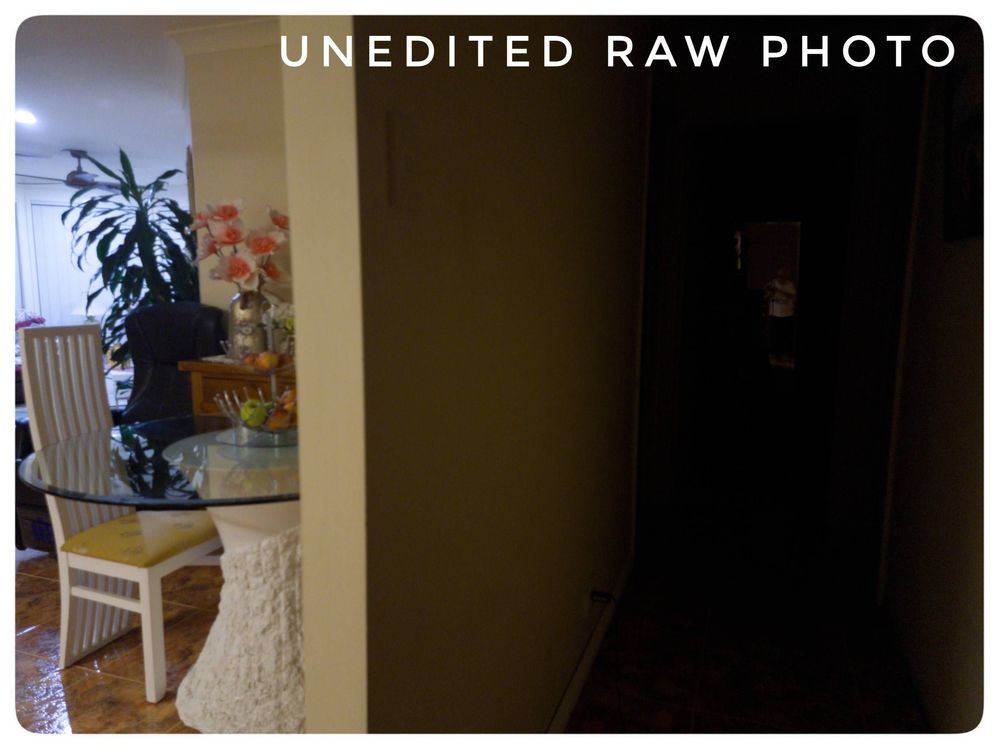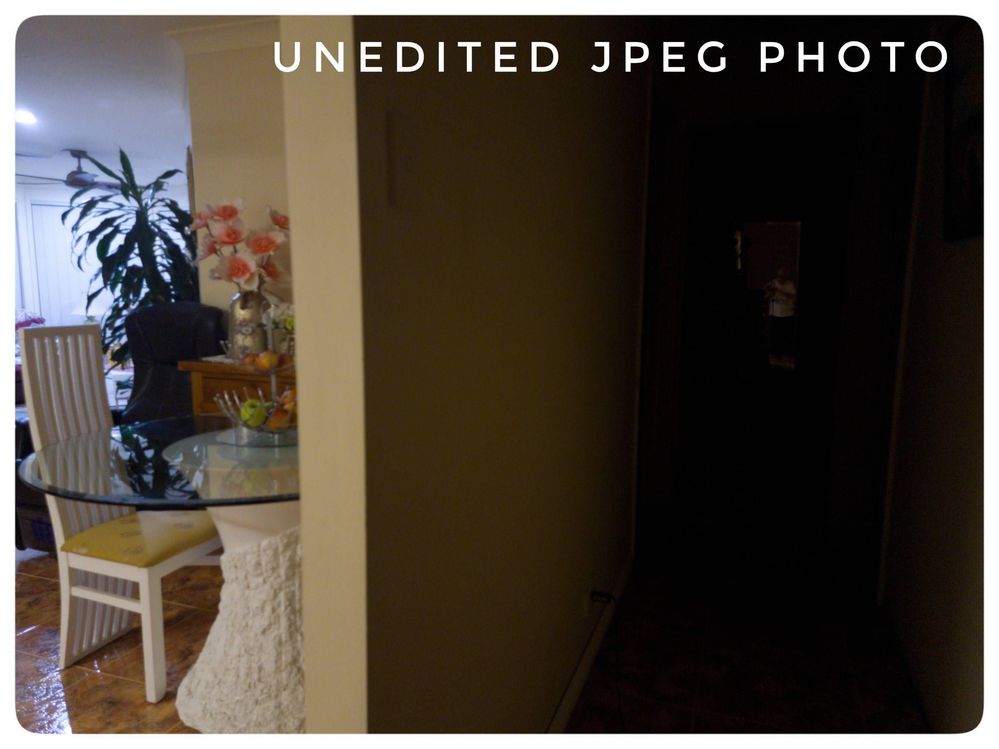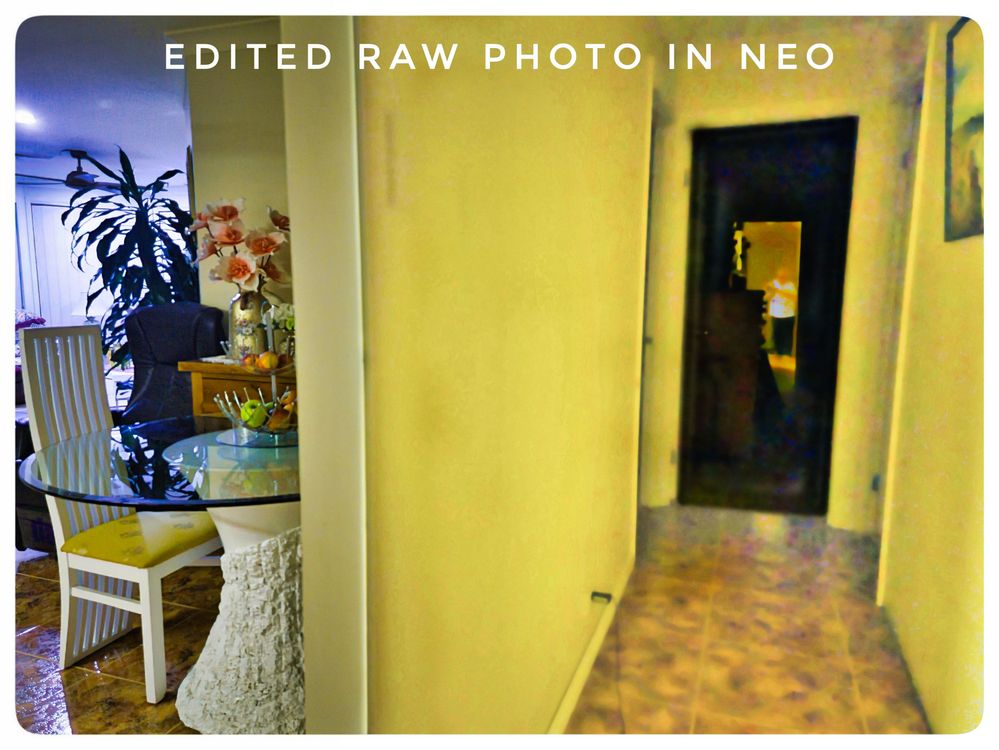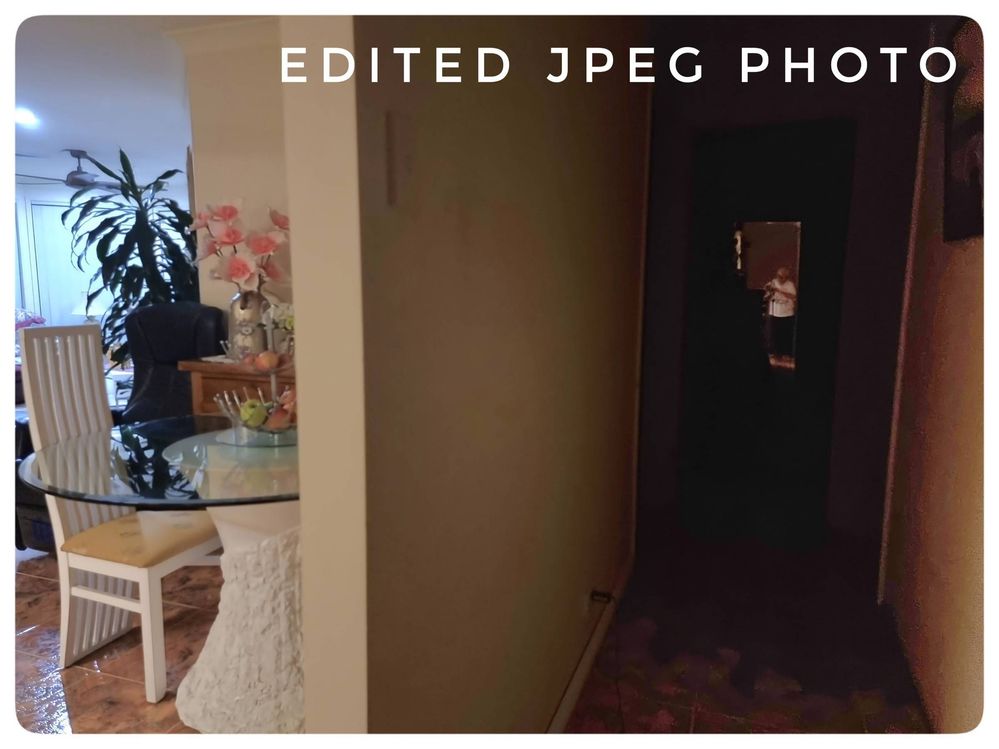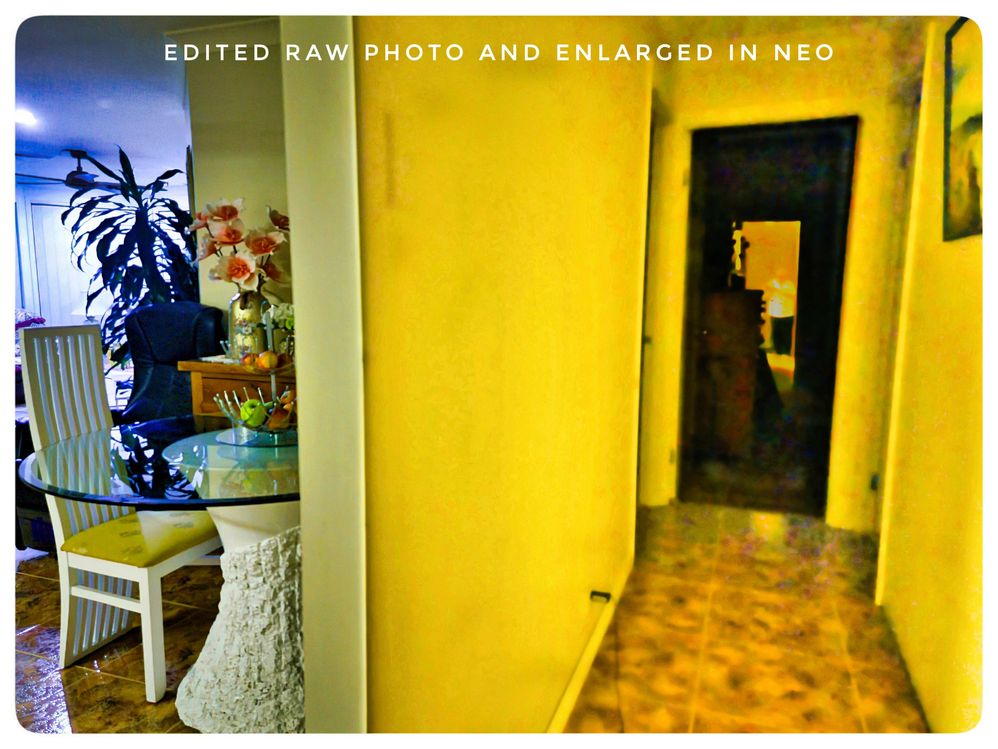 DISCLAIMER
The views in this article are, from my own observations, over the many years doing photography. I'm purely a hobbyist and not A PROFESSIONAL PHOTOGRAPHER, by any stretch of the imagination.
I love taking photos and (trying) to share my personal experiences to anyone who wants to listen.
I would dearly love any feedback, both positive and negative about this article.
Greg