I always have trouble when taking pictures of my cat because he moves a lot, or perhaps he is simply camera shy or just lazy. I was clueless of my new Samsung Galaxy S21's "Single Take" camera feature until I accidentally tapped on it earlier. I can customize how long the shot lasts and what types of shots it takes. No more blurry and unappealing photos of my cat; thank you, Samsung, for this fantastic camera feature!
Step 1: Go to Camera and swipe left to find "Single Take."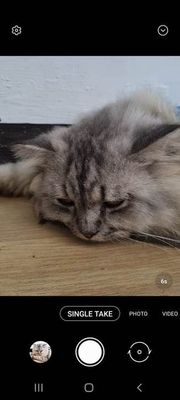 Step 2: Depending on your preferences, you can select the number of seconds per shot.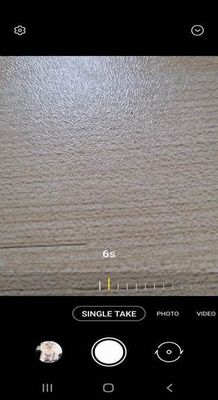 Step 3: In the upper right corner of the screen, there is a drop down menu where you can select the type of shots you want to take.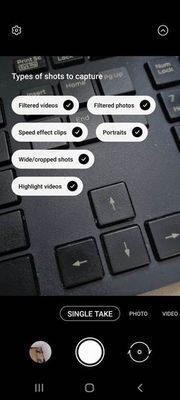 Step 4: Once completed, it will display a series of photos that you may be interested in.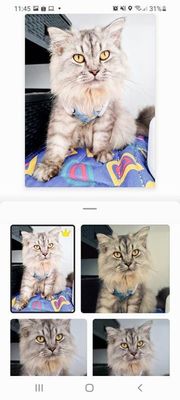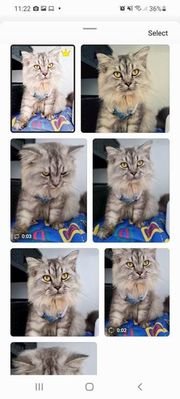 These are the best shots I could get, both with and without a filter.