Control your phone or tablet easily with just one hand. Once you have set up One Hand Operation+ on your Galaxy device, you easily access certain apps, activate your flashlight, quick panel or screenshot with just a swipe of your finger. Follow the below guide to learn how to use One Hand Operation+.
Please Note: This guide is designed for Australian variant Galaxy devices, if you have an international device and require further support click here to get in touch with your Samsung subsidiary. Screenshots were captured from a Galaxy Note10+ 5G operating on Android OS Version 10.0 (Q), settings and steps available may vary depending on your Galaxy device and software version.
Prior to following the below guide ensure that you have installed One Hand Operation+ from the Galaxy Store or Google PlayStore.
Enabling One Hand Operation+
Click to Collapse
1.
Swipe down to access your
Quick Panel
and enable
One Hand Operation+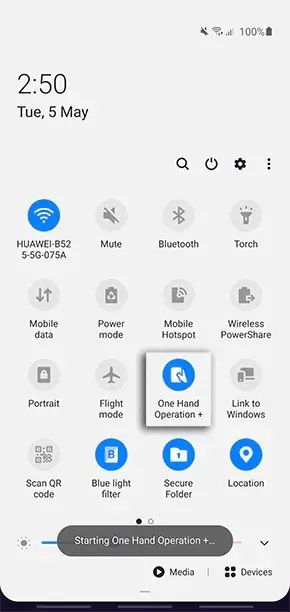 2.
Once enabled you will be able to short swipe across your screen, diagonally up and down to action certain settings.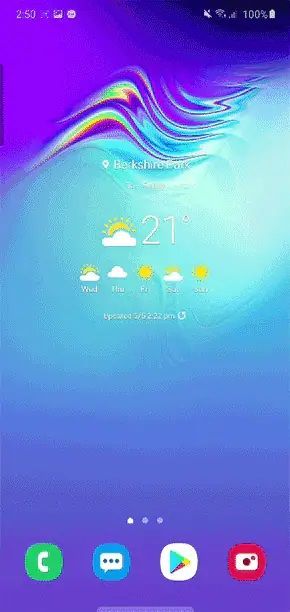 One Hand Operation+ Settings
1.
Long press
One Hand Operation+
in your Quick Panel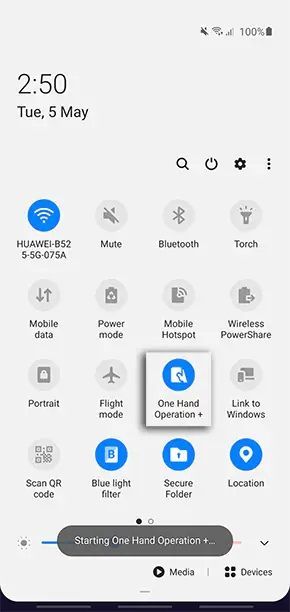 2.
Adjust the touch width, size, position and transparency level of the handles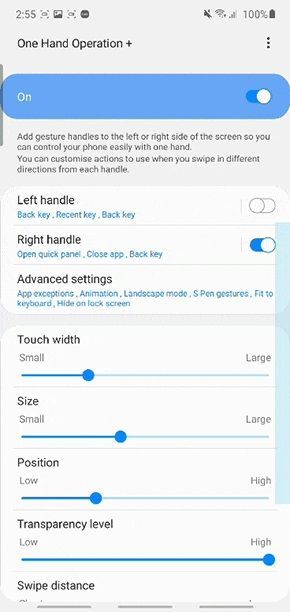 Customising Handle Settings
1.
Long press
One Hand Operation+
in your Quick Panel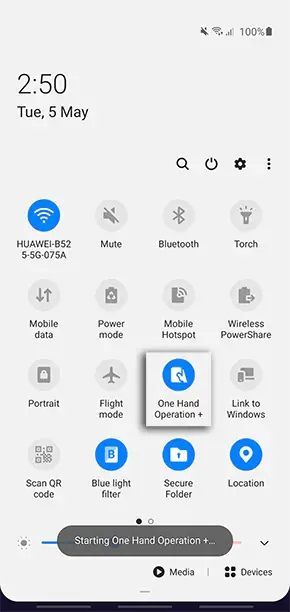 2.
Select a handle to customise the swipe settings

3.
Tap on a swipe function then select your preferred action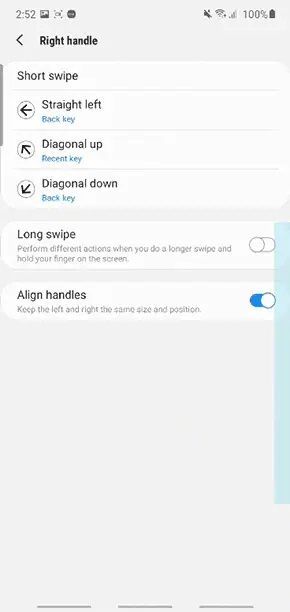 4.
Once customised to suit your preference, you will be able to easily access settings, actions or even launch applications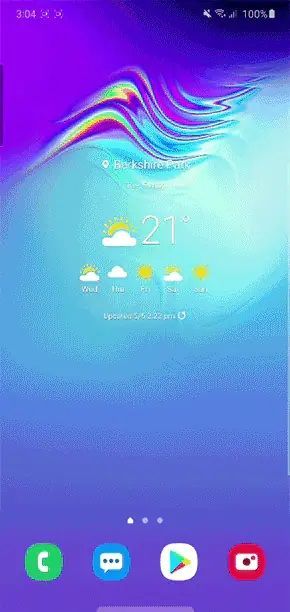 Set Colour
1.
Long press
One Hand Operation+
in your Quick Panel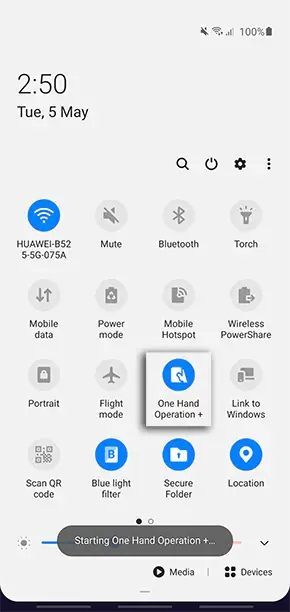 2.
Tap on
Advanced settings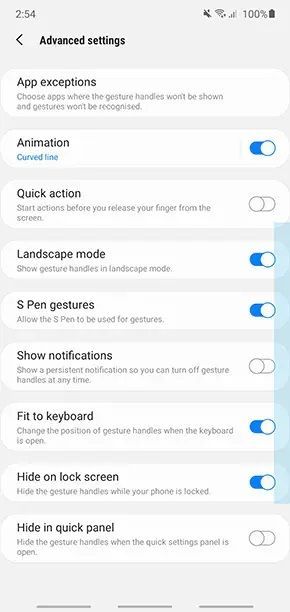 4.
Ensure the Animation style is set to
Curved line,
then choose an option under set colour to customise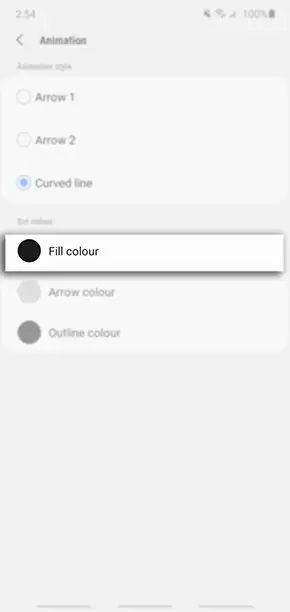 5.
Choose a colour then tap on
Done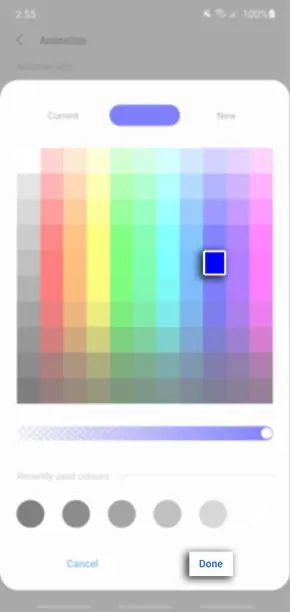 6.
Repeat steps for
Arrow colour
and
Outline colour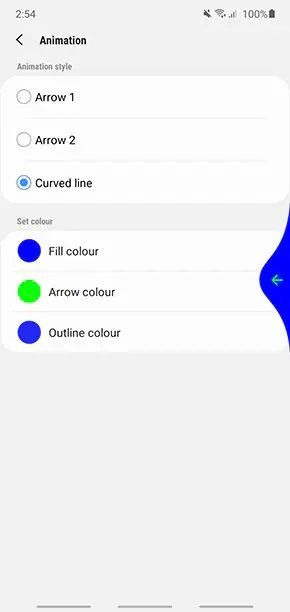 Reset App Settings
1.
Head into your
Settings>Apps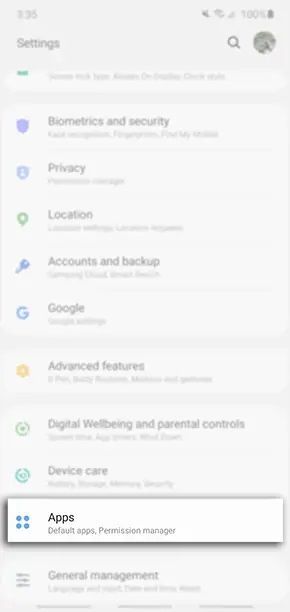 2.
Search forOne
Hand Operation+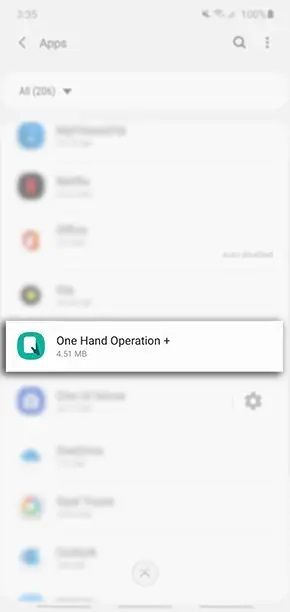 3. Tap on Clear data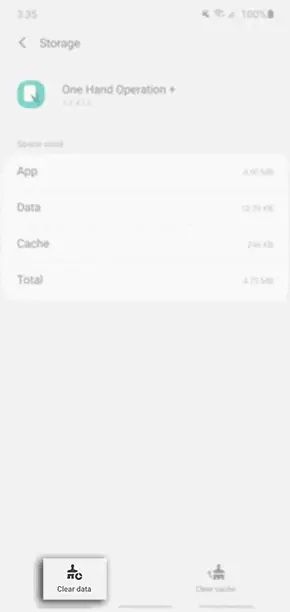 If you require further assistance, please consult the user manual from our Manuals & Downloads page or contact our Samsung Care Australia experts on 1300 362 603 (Toll Free in Australia). You can also contact our Chat Support team or reach us through Samsung Members Community.