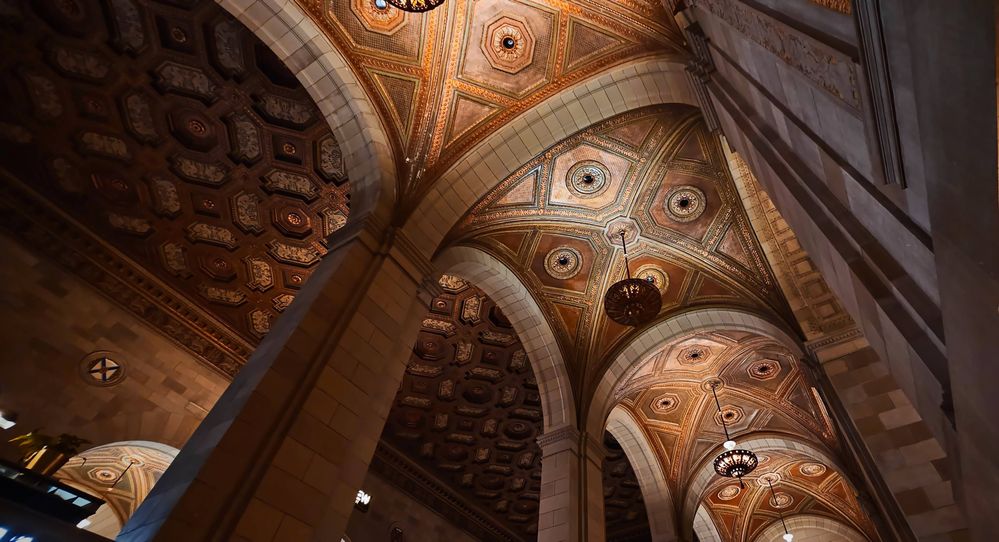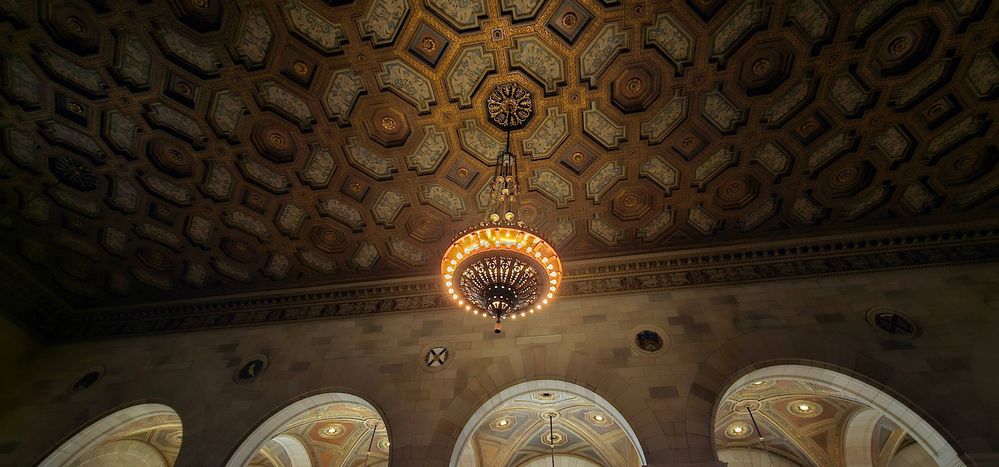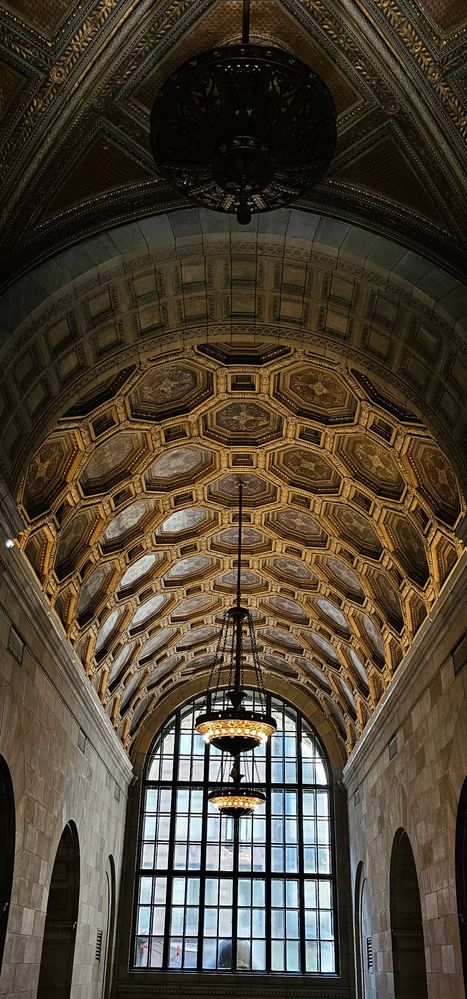 You may be familiar with the incredible Unsplash community of passionate photographers, showcasing their talents with incredible royalty free pictures.

But what you may not know that they started their journey in one of the most astonishing and beautiful cafés across the world, located in the
Old Port
of Montréal.
The Crew Collective & Café is in fact located in the main hall of the Royal Bank of Canada, once the tallest landmark in Canada built under the British Empire.
If you have the chance to visit Montréal you should definitely head there!
I tried to capture the beautiful ceilings but they are way more impressive in person!