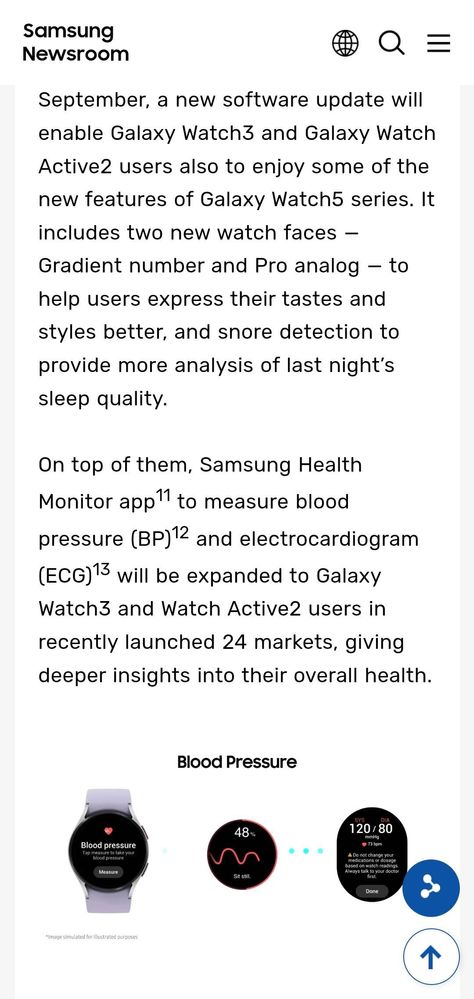 So is malaysia getting the ecg and BP update this time? Hopefully we're in the 24 new country list
Good to hear if the feature will be available here in Malaysia. Sure many Samsung users will be happy.
But based on the article (image) you sent it doesn't show any hint. It stated 'recently launched 24 markets'. I guess Malaysia is not in the 24 list previously.
Anyways, lets wait for the best.
Cheers
Maybe. But how I interpreted it was they just got the approval in this new 24 markets?
There's other way to activate it. I already activate it. XDA got tutorial