I have recently encounter this issue after about 2 months of using it. Pretty sure this is not caused by the noise cancelling or ambient sound mode which causes the uneven battery drain.
I have been using it in many different areas and locations and the issue still persists where the right ear bud drain much faster than the left one. When it drains to 0% for the right one, the left one always remain still around 30% of the battery (Which can still be use up to 2 hours of usage).
Have anyone encounter this issue so far with this product?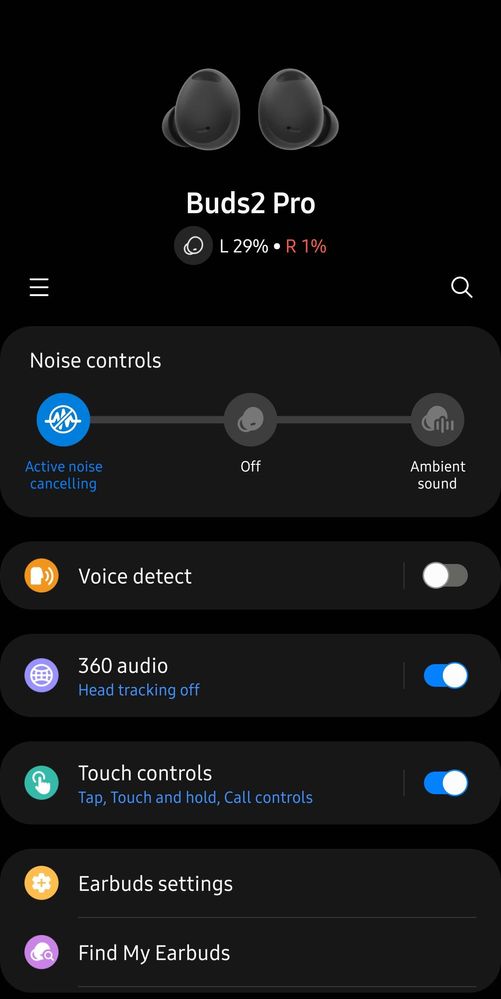 Running Software Version: R510XXU0AWA5
Hi Potong,
Thanks for reaching out!
This is moderator from Samsung Members Community.
I understand how frustrating it is for one earbud to drain the battery faster than the other earbud. You can try resetting the Buds.
Try cleaning the affected Bud, especially the sensor, as it could be struggling to get a connection.
- Remove the ear tip from the earbud carefully. Don't use force to remove the ear tip.
- Clean the sensor, mesh and ear tip with a clean, soft cloth.
- Clean the receiver with a cotton swab and dry brush to remove any foreign materials.
- Reattach the ear tip onto the earbud when you've finish cleaning.
Please note: do not use liquids, such as alcohol or soapy water, when cleaning the Galaxy Buds.
If the right earbud battery continues to drain faster than the left side, then it would be recommended to have the Buds evaluated by our certified technician.
You can make appointment before visit our service center.
https://www.samsung.com/my/support/mobile-devices/book-an-appointment/
If you want to know the operation hour for service center, you can refer below link.
https://www.samsung.com/my/support/mobile-devices/service-center-service-status-update/
Thank you.