Options
Mark as New

Bookmark

Subscribe

Email to a Friend
Samsung's Galaxy S21 phones are some of the best Android devices to date, available in three models (regular, Plus, and Ultra), and starting at only $800. Recent Galaxy S21 deals have even brought the phones down by $200, and you can expect more sales in the coming months. No matter how much you pay for any of the phones, there aren't many downsides, except that the headphone jack is long gone.
Samsung's flagship series lost the beloved 3.5mm connector with last year's S20 series, and it hasn't made a return on the S21 lineup. That means if you don't want to deal with an adapter, and if you don't have a pair of wired USB Type-C headphones, you'll need a pair of wireless earbuds to enjoy music. Even if you have wired headphones, true wireless earbuds might be a worthwhile upgrade.
In this guide, we'll look at some of the best wireless earbuds for the Galaxy S21 series. If you haven't already purchased a case for your new phone, have a look at our roundup of the best Galaxy S21 cases.
Samsung Galaxy Buds Pro
By most accounts, the best pair of earbuds for the Galaxy S21 series is Samsung's own Galaxy Buds Pro. Not only do the earbuds sound great, but they also support Active Noise Cancelling (ANC), and their internal batteries last around five hours. When it's time to charge them up, you can use a USB Type-C cable or a Qi wireless charging pad.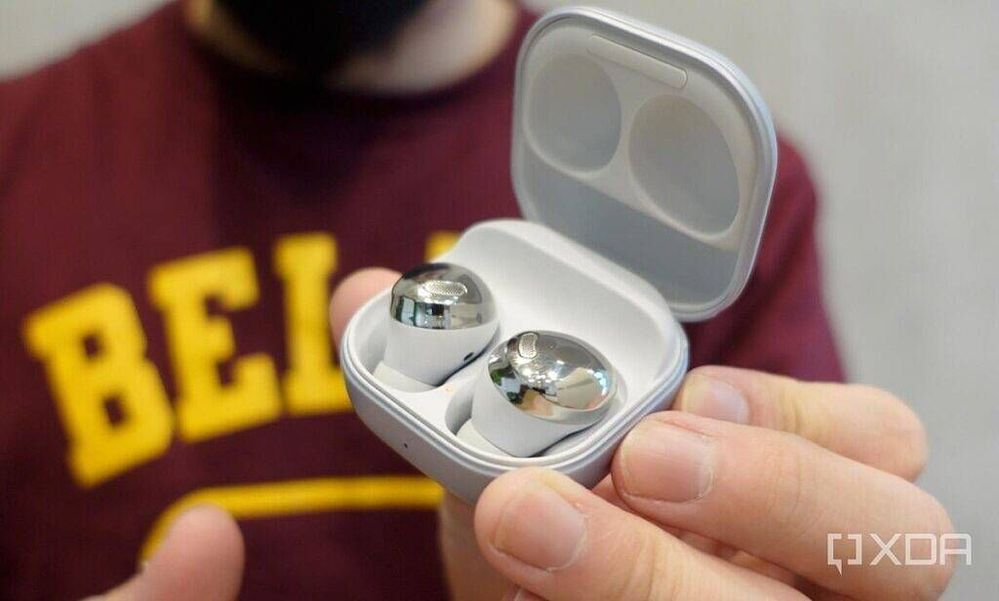 Options
Mark as New

Subscribe

Email to a Friend
Options
Mark as New

Subscribe

Email to a Friend