Hello everyone,
I got Galaxy Buds2 Pro that work as regular earbuds, but all the settings in the Galaxy Wearable app are greyed-out.
The service center and Samsung support refused to fix it in Canada by stating that it is an "international model".
Troubleshooting steps I have tried so far:
- Pair/unpair
- Clear data and cache of Galaxy Wearable
- Tried the usual pairing steps on the manual
Does anyone know how to alleviate this problem?
I attached screenshots of the app UI for your reference.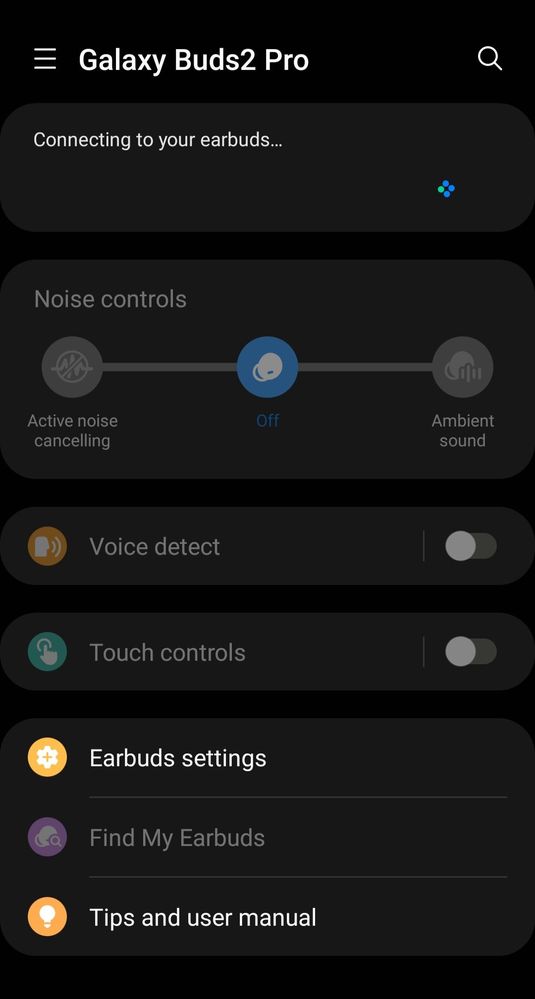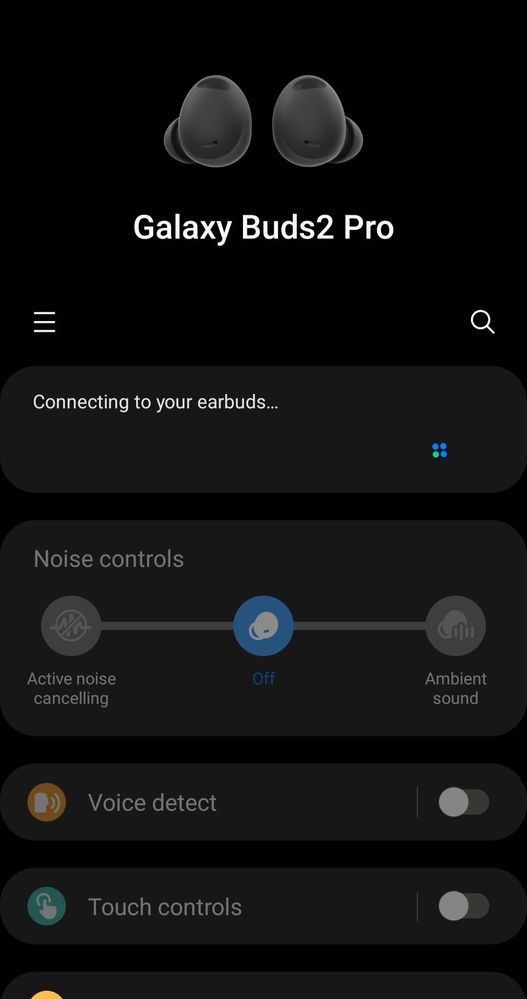 Your help is appreciated,
Jamie