Oh, dear, Apple Watch. For the first time, Samsung is beating you – and pretty much every other wearable – in the wellness stakes with a key metric. From Monday, February 22, Samsung is rolling out a deeply important update: blood pressure measuring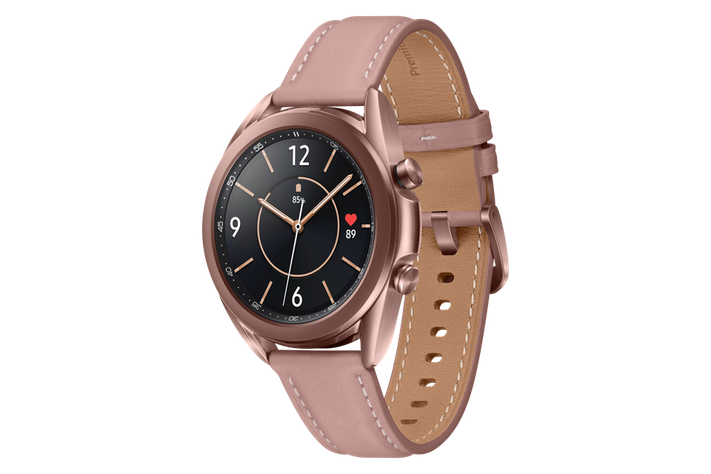 The thought of measuring blood pressure on your wrist is hugely desirable, and it's something other brands haven't managed yet. The capability on Samsung's wearables isn't perfect, but it's great that it's now reaching beyond the company's home shores of Korea. Beginning tomorrow, the functionality is reaching 31 countries in the coming weeks, including the U.K., Chile, Indonesia and much of mainland Europe. The rollout begins in the next few hours but will take weeks for the full roll-out.
The hardware concerned are the two most recent wearables from Samsung, that is, Galaxy Watch3, released in 2020, and Galaxy Watch Active 2, first seen in 2019.
To add this capability to its latest smartwatch is one thing, but to upgrade a piece of hardware 18 months old is a real bonus.
So, why isn't it perfect?
Well, the measurement isn't quite independent. You need to calibrate the smartwatch using a full-on blood-pressure cuff. If you don't have one, then you're dependent on getting one or relying on a local pharmacy, for instance. That's the bit that's not ideal.
But after that, you're free to check your blood pressure on your wrist. This is a fantastic step forward and cements Samsung's smartwatches as being highly health-capable.
The watches will also gain another key feature upgrade, ECG measurement, though here the wearables are catching up with Apple Watch, Withings ScanWatch and other smart devices.
The update starts arriving this week and is part of the Galaxy Wearable app.