My wife noticed that her Galaxy watch 4 bluetooth got super hot while charging on the supplied charging puck. Then she noticed that the sensor glass cracked.She takes extra care of her watch and has not droped, or bang it.
We have found that this occured to other Samsung galaxy watch owners on the web. So far Samsung support has not been very responsive, I phoned and waited 20 minutes without talking to anyone. Then I chatted with a friendly support person, then the system screwed up and transfered me to someone else and I had to re-explain everything...
That second person was not the best I would say, he told me the watch had to be purchased from an authorized vendor. I told him the invoice showed it was from Amazon Canada. And he said the warranty period is for a year. The invoiced showed delivery April 29 2022...
Talk about support. I'm a good user of Samsung products: Tab S8 Ultra, Galaxy S20FE, 2 galaxy watch 4, Galaxy S7, Galaxy buds, Samsung stove and fridge. I'm not sure I will purchase Samsung items in the future based on the service quality in Canada base on my experience so far..
.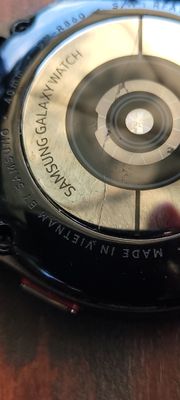 Hi, we are sorry to hear the experience you had. Samsung Canada honors the warranty for the Amazon purchases when the seller name is Amazon.ca. We kindly request you to contact our Live chat Team by using the link below and share the purchase receipt to check the seller name and they will help you further. https://www.samsung.com/ca/support/contact/#onlinesupport
Finally, after further discussion with Amazon Canada. Amazon agreed to take back the watch and credit me. I'm not impressed by the Samsung Canada support. The phone is useless, I phoned twice and waited at least 20 minutes each time without getting anyone on the line. The chat was so so. At least Amazon Canada delivered. If the invoice supplied was in question the Samsung chat person could have asked for another official copy which I would have supplied easily and happily.