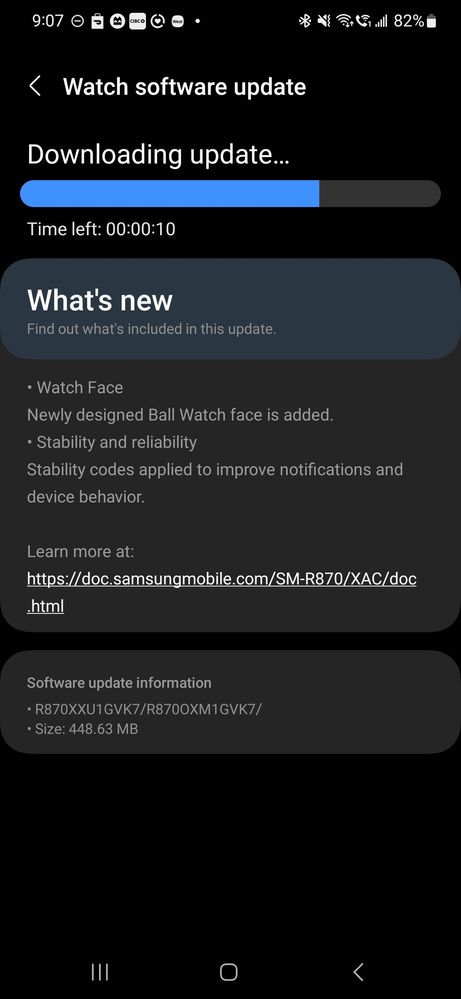 Not sure what else is new besides the Ball watch face. It's updating now, I'll update here if I notice anything else.
Update : it's been running smooth so far, nothing broken. Some watch faces have a slightly different shade of color but otherwise everything else seems to be the same.
I saw this pop up on my watch this morning, but after the ordeal of getting my watch repaired from the last update I'm more than a little hesitant to pull the trigger. I think this can wait until after the holidays.
Ahh yes fair enough. There's no big difference anyway since the last update. If anything the battery life seems to be slightly worse