It has been 24 hours a day 7 days a week and 4 weeks a month with the Galaxy Watch 5 and Galaxy Buds 2 Pro . They are definitely close friends with me and being a part of my lifestyle.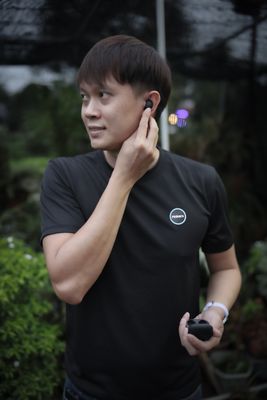 5:45 a.m.
I have to wake up early everyday as I am a teacher and need to reach in school before 7a.m. So , after clean and dress , I will use bioelectrical impedance analysis (BIA) feature in Galaxy Watch 5 . It helps me to measure the amount of body fat, muscle, bone and water in my body, checking these figures against the typical healthy ratios for my height and weight.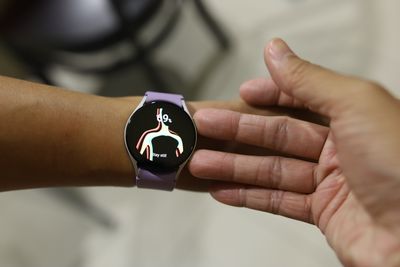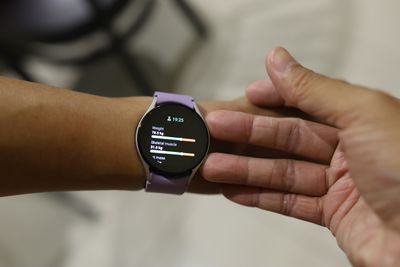 Then, Galaxy Buds 2 Pro will be on my ears . It paired with my Galaxy S22 Ultra to listen music while having my breakfast . It makes my day fresh by listening songs. The buds come with end-to-end 24-bit high-resolution playback and also immersive 360 audio with dynamic head tracking.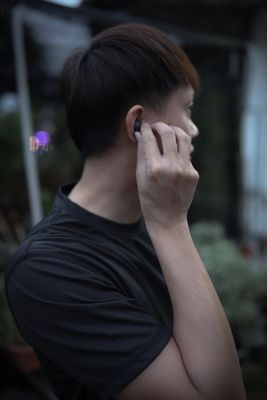 7:00 a.m.
In school, Galaxy Watch 5 is always on my side. It tracks my steps, daily calorie burn, active calories, distance, total active time, blood oxygen levels, resting and active heart rate, and even stress.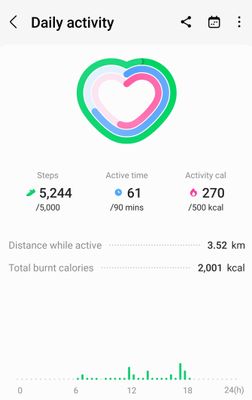 I can use Galaxy Watch 5 to answer or making a call, replying the messages without taking out my phone. It's really convenient!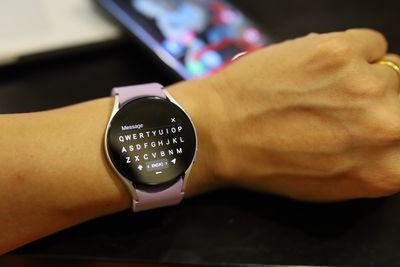 10:30 a.m. 
There are many activities in school. I always taking photos together with kids . I can control my Galaxy phone's camera remotely with Galaxy Watch 5. What i need to do is setting my phone in one place and then remotely triggering a photo . The image is then saved to the gallery of my phone.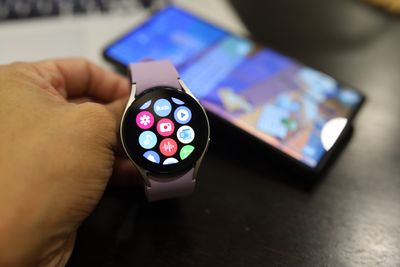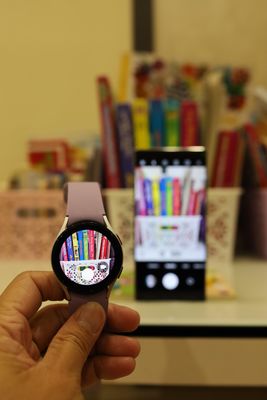 01:30 p.m. 
Lunch time. Normally I had my lunch in office . While taking a break , I will connect Galaxy Buds 2 Pro with Galaxy Tab S8 Ultra. I will make use the lunch time to watch some YouTube videos to make myself relax. How happen if there is a incoming call?
With auto switching feature, Galaxy buds 2 Pro will auto switch to connect with my galaxy phone if I am answering the call. How good if own the ecosystem of Samsung , isn't it?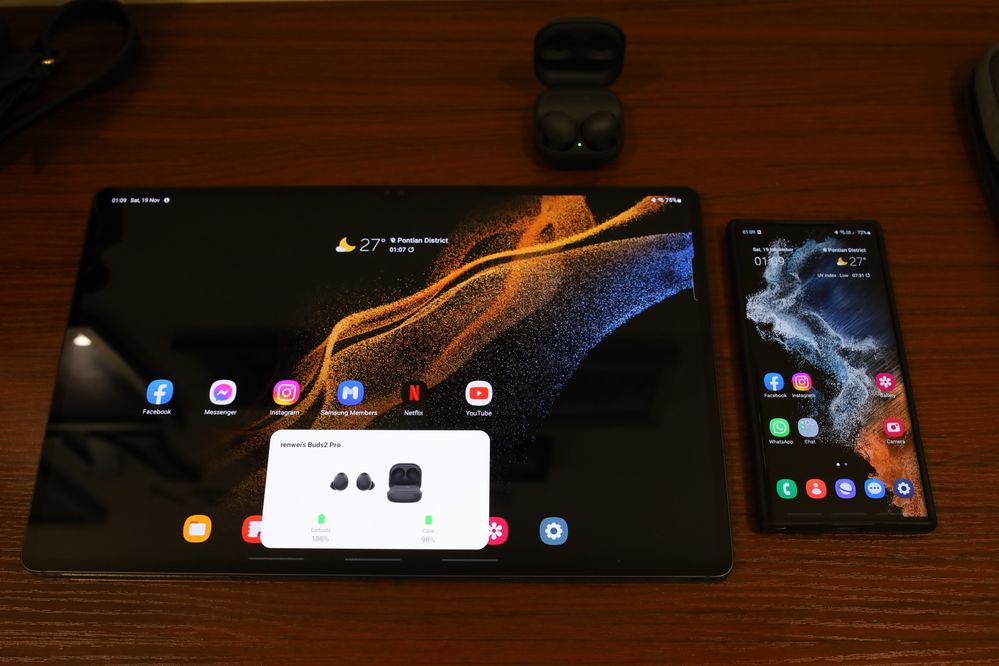 05:00 p.m. 
My workout time ! Galaxy Watch 5 supports 90+ workout modes. It allows me to record workouts, my heart rate, my distance, and much more! I paired my Galaxy Buds 2 Pro with the it during jogging . I can listen to the music that imported into the watch from my phone. By this, I no need to bring phone together.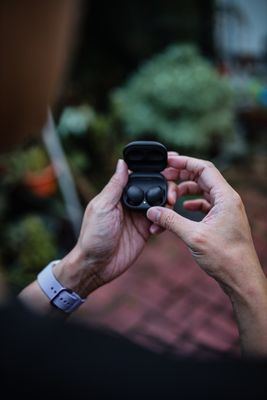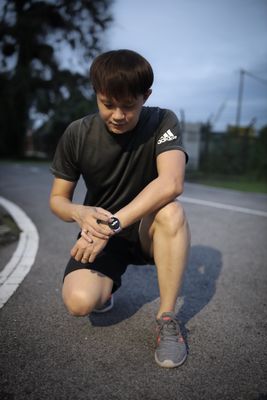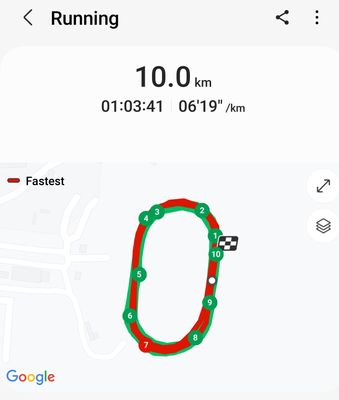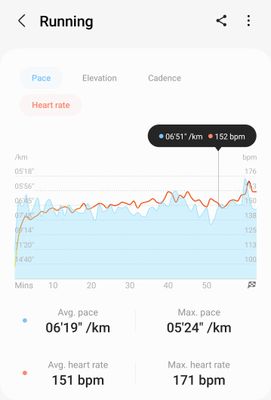 11:00 p.m. 
It's time to go bed. The improved sleep tracing feature on GW5 helps me to track ins and outs of my sleep stages, detect possible sleep apnea. It gives me a sleep score as well. The new sleep coaching feature with a 5 -week program helps me improved my sleep quality.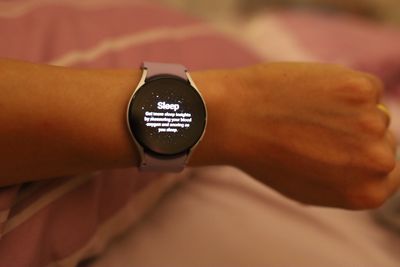 That's the end of my day !
That's all from me. Glad to have these two babies for almost 1 months ++ . Once again , thanks Samsung MY ! It's time to send back the babies..