You can use your Galaxy Watch or Gear wearable without a mobile device. However, some functions will not be available without connecting to a mobile device. The minimum requirements for Android devices are to run Android 4.4 and above and have a minimum of 1.5 GB RAM. To run the Samsung Galaxy Watch app on an iOS device, the device will need to run iOS 9.0 or higher.
To connect the Galaxy Wearable to a mobile device, install the Samsung Galaxy Wearable app. Depending on the mobile device, you can download the Samsung Gear app from the following places:
Samsung devices – Galaxy Apps
Other Android devices - Google Play Store
iOS devices -

Samsung Galaxy Watch

from the App Store
Before following the below steps, ensure you have turned on your Bluetooth on your compatible smartphone. For step-by-step instructions, check out our page How do I turn on my Bluetooth on my Samsung Phone.
Please Note: This guide is designed for Australian variant Galaxy devices, if you have an international device and require further support click here to get in touch with your Samsung subsidiary.
If you would like to learn how to pair your Samsung Buds via the Galaxy Wearable app please check out our page Easy Pairing the Galaxy Buds for step-by-step instructions.
1. Once you have enabled your Bluetooth on your smartphone and turned on your wearable, you may be prompted to connect to the device via your homescreen. If this is your wearable, tap on Add now.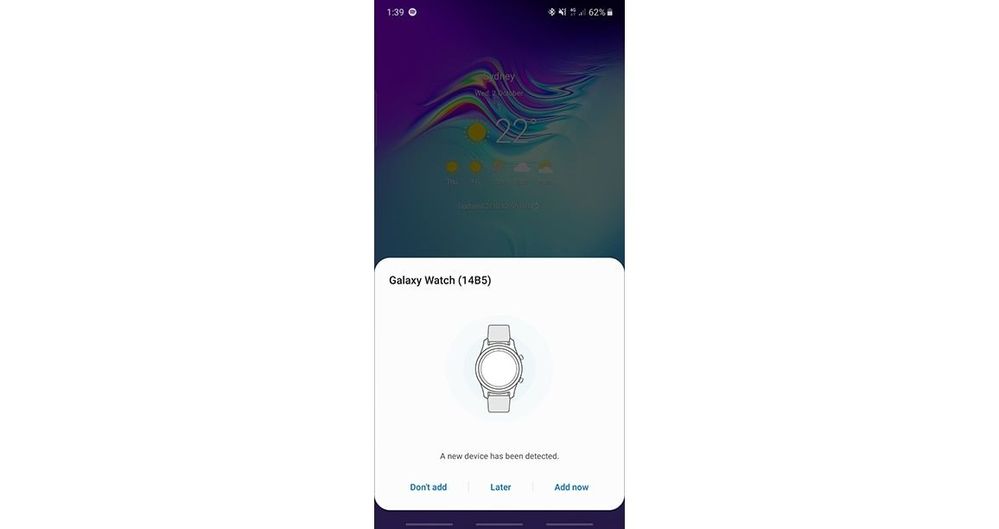 2. If your device doesn't pop-up on your homescreen, you will need to head into the Galaxy Wearable app.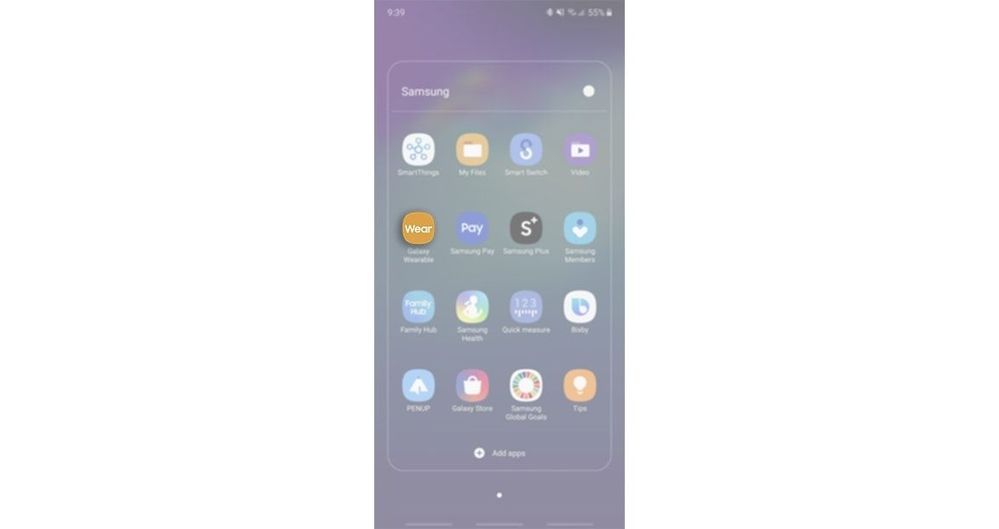 3. Tap on the device model.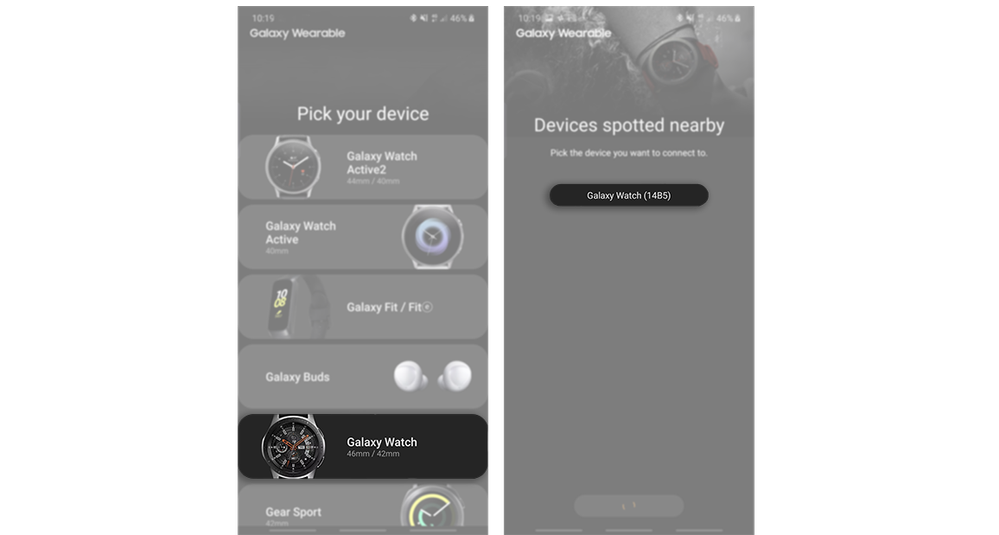 4. Tap OK on your smartphone and tap TICK on your smartwatch to pair the two devices.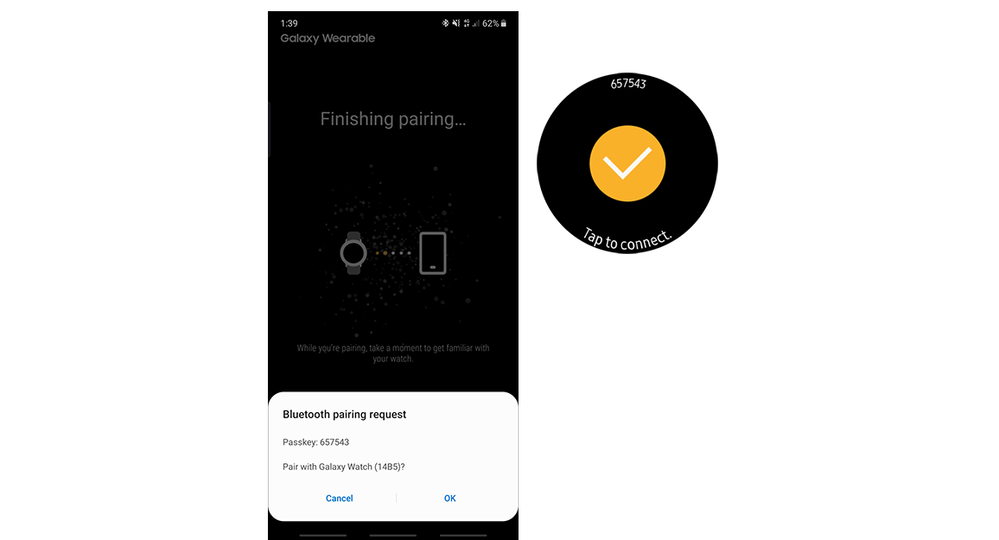 5. Allow the two devices to finish pairing.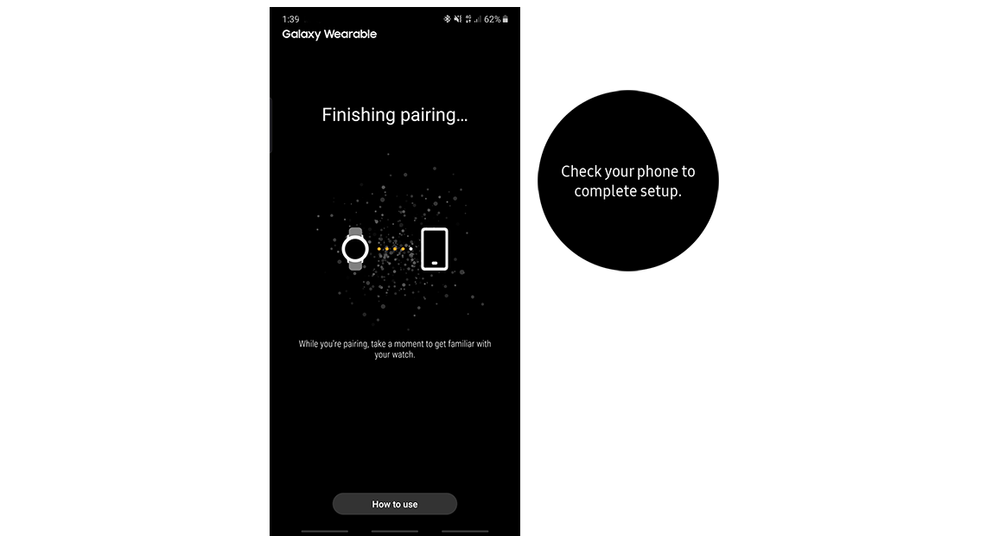 6. Agree to the Privacy Policy and User License Agreement.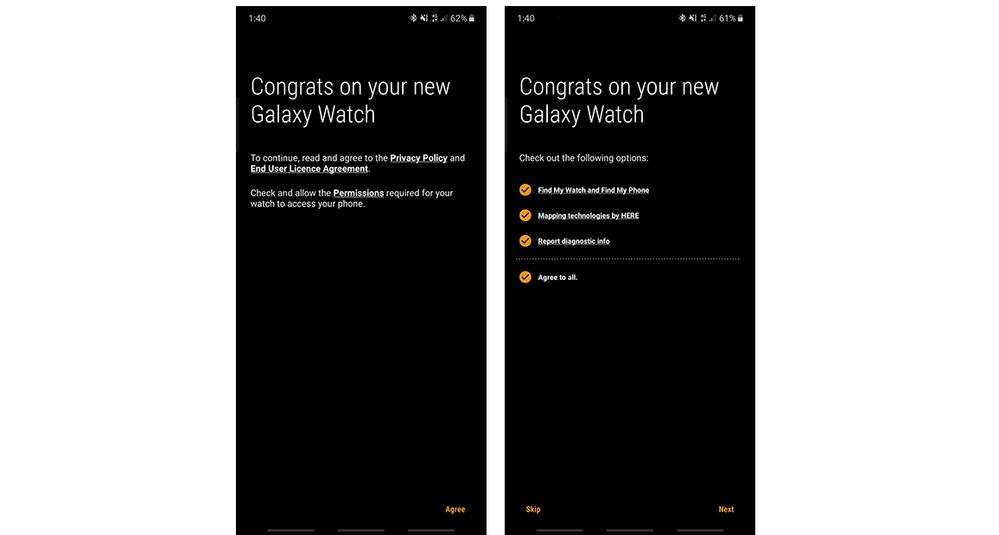 7. Choose if you would like to Locate a backup or Skip for now then tap on Next. Once complete, you will have successfully paired your watch to your smartphone.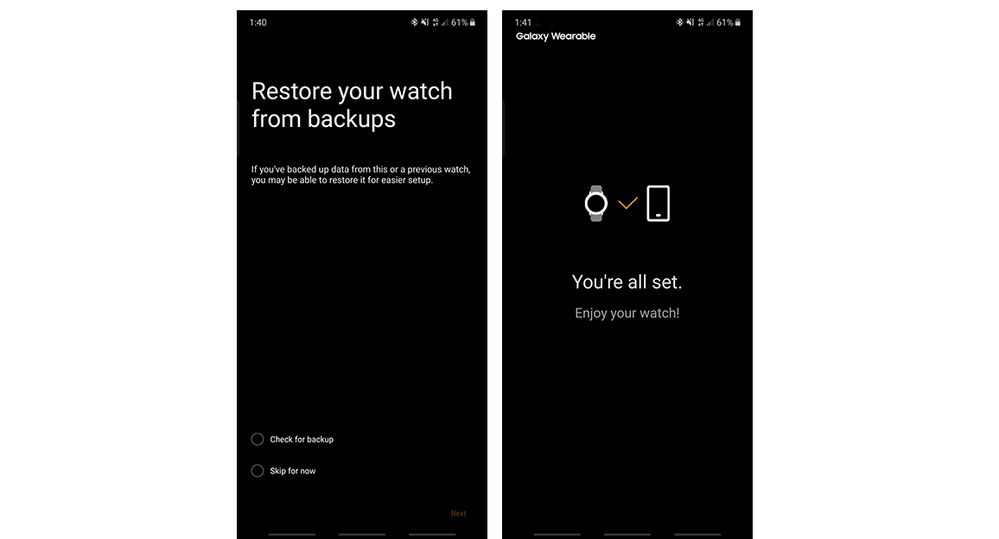 8. Once complete you will be able to view your connected watch via the Galaxy Wearable app.