I thought just want to post here for memory sake.
Today got my Galaxy Watch 6 Classic, this time choose 43mm.
My previous GW4 is 44mm is finally dead last week after 2 years of usage. Hope the new GW6 can last longer.
1st time try the classic, design and built quality really amazing. Previous GW4 not classic feel like fitness watch rather than actual watch. Its really light thanks to aluminium case. But this GW6C really feel solid with beautiful polish stainless steel case.
Next downgrade from GS4 44mm (1.4") to 43mm (1.3") kinda noticable, but the crisper 453ppi and better panel and glass make it forgiving.
Well, that's about it. The rest i believe still the same.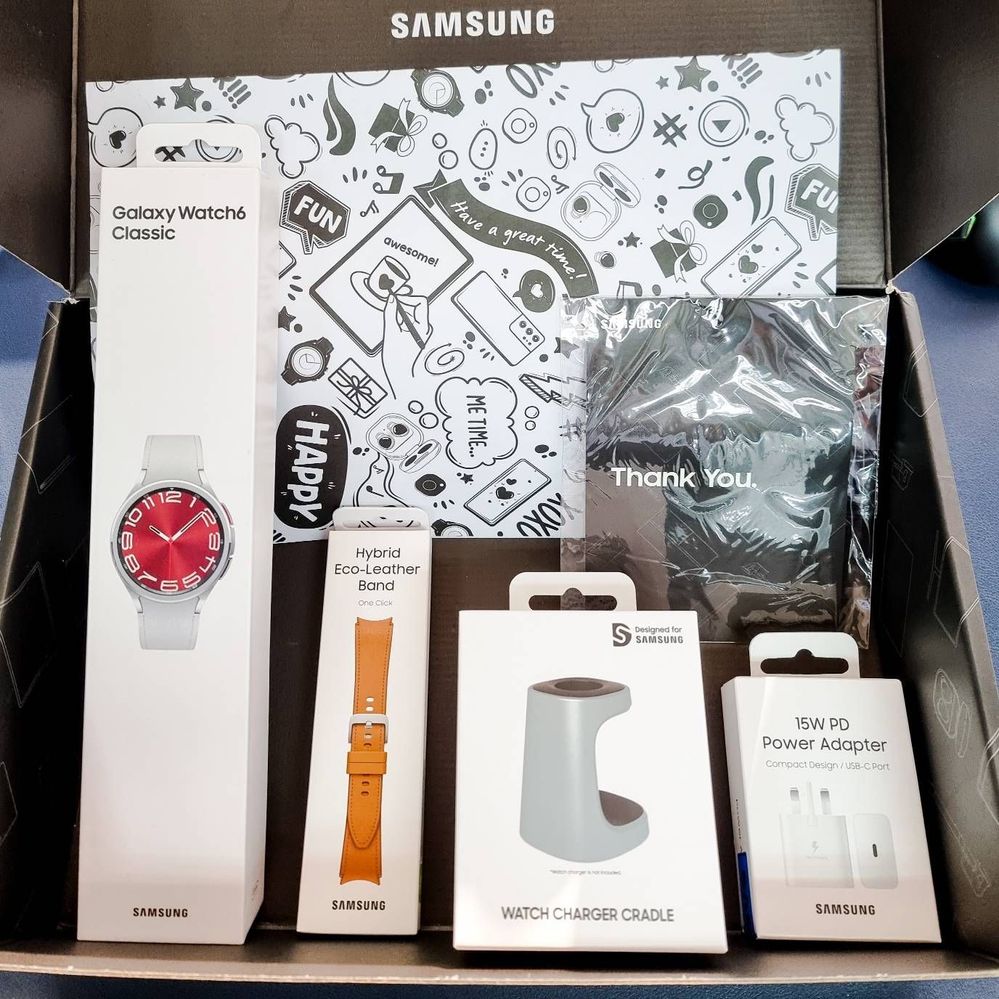 Got free charger cradle and power adapter. Had to buy additional strap, because my friends said the white strap with silver watch case look like lady.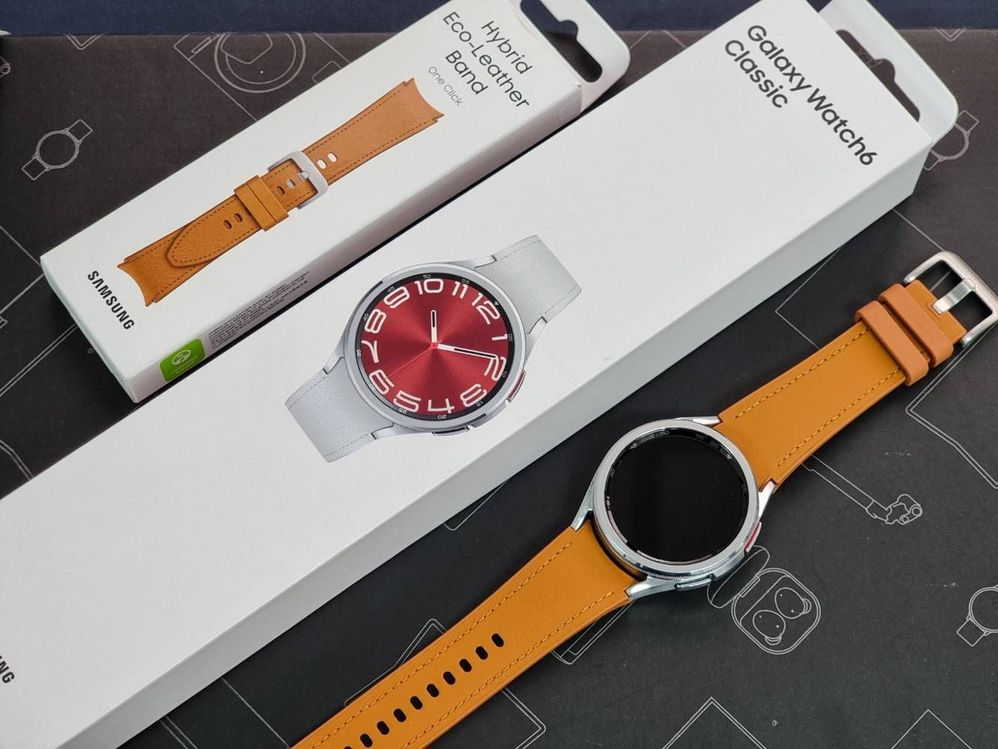 Perfect match, camel strap with silver watch.

❤️