Hi
Apparently Samsung AU released an update across their ebtire fleet over New Years which bricked a load of devices.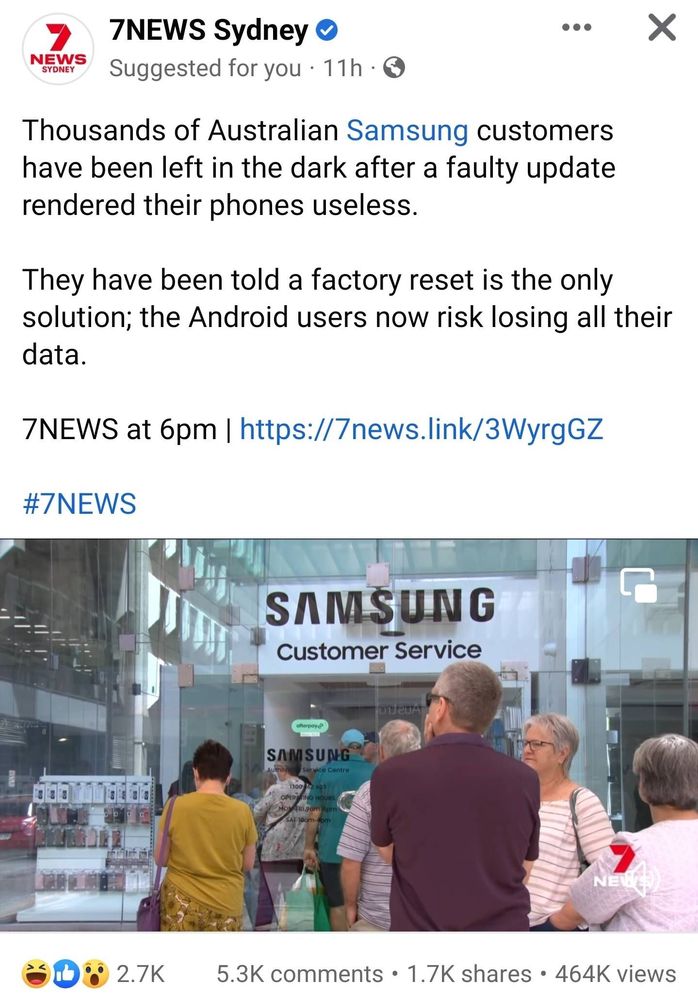 The "solution" to wipe phones because someone installed an update that YOU provided is totally unacceptable. 2022 was ridded with customer complaints on here about incredibly poor customer service from Samsung Australia, I felt conflicted because I ultimately said nothing at all. However 2023 is starting off with more of the same. Why can't Samsung Australia perform like Samsung literally anywhere else overseas does? The custoner support in Korea is actually good whereas the support here is totally abysmal.
Telling people that they should lose all their contacts and photos is something you should never do. You shohld ALWAYS have a plan B that can retain this data, sure it might be more work for you to do so, but it is the RIGHT THING TO DO.
Many people have their password repository & MFA installed on their phone, if you happen to be like most people and not know the one time emergency password to your vault, wiping your phone will literally cause a massive problem where you bevome locked out of literally every account that you own.
It is a massive problem, and your attitude to just wipe phones and start over to fix problems YOU created by not beta testing updates makes me question if its time to change brands, which for me is a big deal because I have only used Samsung devices since the Galaxy S2.
I write this post out of concen and love for the brand here in Australia, however something is clearly broken causing the whole support & order fulfilment side of the business to be super sub-par.
Samsung really needs to up its game by orders of magnitude, that is how far away it is from where it needs to be.