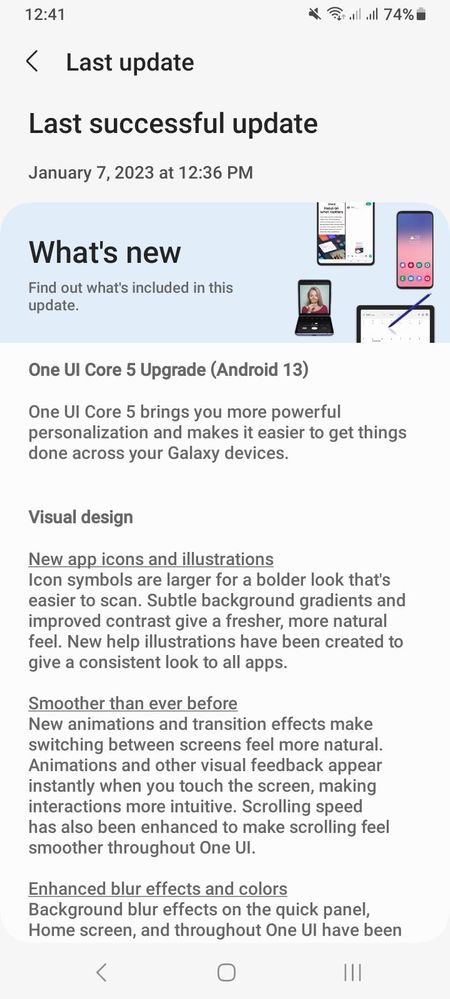 Android 13 update
A03 users please check your device for OS update to Android 13. Wow ang galing. Ang aga ata at hindi ko expected mga later this year pa ang alam ko update kasi entry level device lang ito. Good job samsung!
👍
🤘
Note: Mag 1 year pa lang ito A03 ko this March naka 2 major OS update from Android 11 to 12 now 13. Madami pa din naman naka Android 9, 10, at 11 kahit 8 pa ata. Mga security update na lang marerecieve ng unit ko in the forthcoming 3 years since plano ko gamitin ito ng 4 years max. That's fine with me basta samsung wag nyo po kalimutan ang security update ng device namin. Tnx.
😊

tapos yung SAMSUNG A02 ANDROID 11 PADIN, WALA PADIN NEW UPDATE
Mas pinaganda na mga update since 2022. Before that year mga entry level A series baka one major OS lang then 3 yrs security.
Hello Pada1,
Thanks for sharing your excitement and the screen shot of your Samsung Galaxy A03 with the latest software updates, the Android 13, One UI 5.0, here.