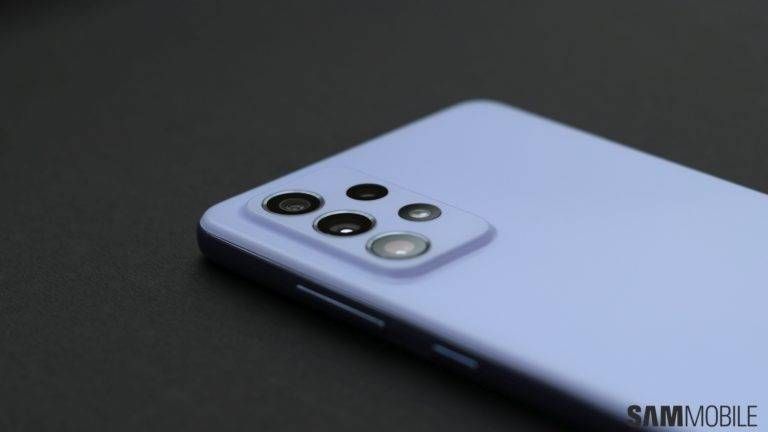 The Galaxy A50 and Galaxy A70 were
different in a lot of ways
, and so were the
Galaxy A51 and Galaxy A71
. The A7x line featured faster charging, more powerful processors, higher-resolution cameras, bigger batteries, and bigger displays. Now, with the Galaxy A52 and Galaxy A72, Samsung has cut short the number of differences: The Galaxy A72 gets a bigger screen and battery and a zoom camera on the back but is otherwise pretty much the same as the Galaxy A52 as far as the specs are concerned.
Those specs include highlights such as stereo speakers, Snapdragon 720G chipset, IP67 water and dust resistance, 90Hz display refresh rate, and a 64MP main camera with optical image stabilization. And those features already make the Galaxy A52 feel like a high-end phone, so does the Galaxy A72 offer enough additional benefits over the A52 to warrant a recommendation, or should you just buy the latter and save some of your hard-earned money in these uncertain financial times?
This Galaxy A72 review has the answer. But before we begin, I should say that this review will only look at Galaxy A72 features that are different from the Galaxy A52. To be more precise, it's going to talk about that zoom camera and the battery life, as design-wise, the A72 is only slightly larger than the A52 and neither phone is too suitable for one-handed use. So, for details on the rest of the phone, be sure to check out our Galaxy A52 review, then come back here.
The 8MP 3x telephoto camera on the Galaxy A72 is, according to Samsung, the same sensor as the one found on the Galaxy S20 FE. It's capable of up to 30x digital zoom, and picture quality in my experience is similar to that offered by the S20 FE: With the right lighting, you get good results till 10x magnification, even if the photos aren't very sharp past 4x or so. By right lighting, I mean you need to take photos during the day and in well lit indoor environments. Low-light situations are tough for the zoom camera on any phone, and it isn't any different here.
But, again, outdoors when there's sufficient lighting, up to 10x magnification is where the A72 excels. However, I did notice a little bit of noise even in zoomed-in shots taken in bright daylight. Samsung has also left out the Zoom Lock feature that it introduced with the Galaxy S21 series and brought to older flagships with the One UI 3.1 update. Zoom Lock locks the frame in place once you reach 20x magnification or higher so you can take non-blurry pictures of faraway things, which can otherwise be a chore. Samsung can bring Zoom Lock to the A72 with a software update, but out of the box, it's not available.
Of course, even without Zoom Lock, the Galaxy A72 sets itself apart from the Galaxy A52 with its zoom camera. More importantly, it finally brings a zoom camera to a lower price point in Samsung's ever-growing smartphone lineup, which is a win for customers everywhere who want high-end zooming capabilities but aren't willing to pay the price for a flagship phone, even one as affordable as the Galaxy S20 FE.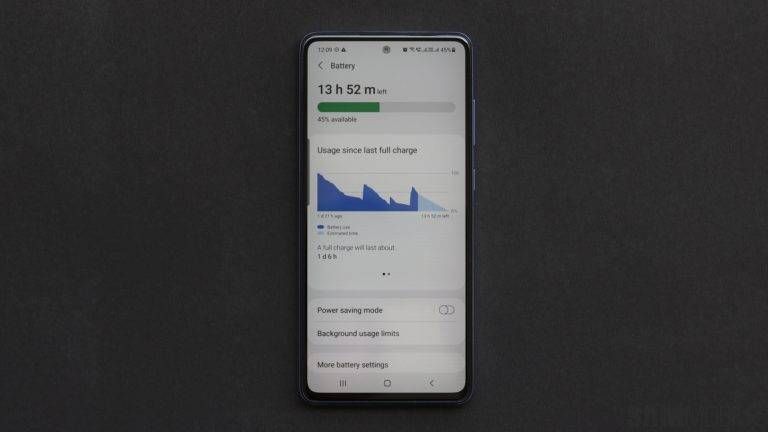 The Galaxy A72 also has a macro camera, so technically, it's a phone that can both capture objects that are really close to it and those that are really far, which can't be said for any other Galaxy phone. But, as we keep mentioning, these 5MP macro cameras Samsung uses are just too bad to matter. The resolution is too low and it's very hard to find out when the subject is in proper focus, so the macro camera doesn't make this phone better in any meaningful way.

The 4,500 mAh battery inside the Galaxy A52 is good for almost two days off the charger with light use and lasts a full day with heavy use, and the Galaxy A72's 5,000 mAh battery provides similar endurance. It could have been better, considering the only difference on the Galaxy A72 is that its screen is 0.2 inches larger, but still, this phone will never let you down as far as battery life is concerned. Mind you, this is with 90Hz refresh rate enabled, which makes it very impressive as you don't need to disable one of the phone's best features to get great battery life.
Charging the battery from 0 to 100 with the supplied 25W charger takes around 1 hour and 25 minutes. That's around 10 minutes longer than the Galaxy A52, but the A72 charges faster in the first half hour. A 10-minute charge takes it to around 17% while 30 minutes gets it to 47% (the A52 goes up to around 37% with a 30-minute charge).
The Galaxy A72, like the Galaxy A52, is a mid-range phone that offers a high-end experience. You get an excellent display with 90Hz refresh rate that makes for smooth scrolling and animations, water and dust resistance, stereo speakers, a zoom camera capable of up to 30x magnification, the latest software out of the box along with a guarantee of three major OS upgrades, and mostly excellent performance with the Snapdragon 720G processor.
However, I feel the Galaxy A72 could have done with a higher-end chipset instead of the same one that powers the Galaxy A52. A 120Hz display would have been nicer, as well, at this price point. Remember, the Galaxy A52 5G comes with the Snapdragon 750G and a 120Hz display, so the Galaxy A72 sits below it in two important categories, which feels somewhat like a rip-off.
That leaves the zoom camera as the key advantage you get on the Galaxy A72, and you will have to decide how much that's worth to you. If you don't care much for the camera setup's zooming prowess and are okay with a slightly smaller display, the Galaxy A52 is the device you should get (or the A52 5G if 5G is important). If you do care about those, then the Galaxy A72 makes a lot of sense, even if it isn't as highly equipped in some respects as it should have been.