Options
Mark as New

Bookmark

Subscribe

Email to a Friend
The Samsung Galaxy A40 was released last year and by all accounts, it's a very standard mid-range handset that's more than capable of getting the job done, but then again, we suppose not everyone really needs a high-end handset, right?
If you're a proud and happy owner of the Galaxy A40 and you want to fully enjoy all your phone has to offer, then maybe getting its SIM unlocked is a good idea. A phone with an unlocked SIM means that you get to swap out SIM cards as and when you need it, which is very useful if you have multiple plans or SIM cards that you want or need to swap around.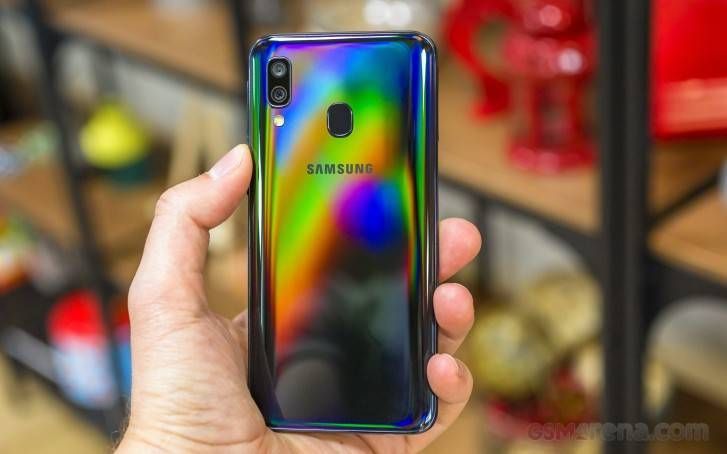 It is also useful when you're traveling and you want to use a local carrier instead of paying for data roaming charges from your carrier back home. If you are keen on getting the Galaxy A40's SIM card unlocked, then read on to find out how you can do it.
Get your carrier to unlock your SIM card for free
If you bought the phone from a carrier on a contract, there's a good chance that the SIM card is locked because the carrier doesn't want you to run off and use the phone on another carrier, but at the same time, there are some requirements you have to fulfil before your carrier will unlock it for you:
First of all, the device needs to have been paid off in full, meaning that if you're on an installment/repayment plan, you'll need to make sure that the phone has been fully paid for.
Secondly, you will also need to ensure that you must have owned your device for at least 60-90 days.
Thirdly, you will also need to be in good standing with your carrier. This usually means that you do not have any bills that are unpaid or overdue. If you do, you'll have to pay them off first.
If you meet those requirements, then here are the steps to take to get your free SIM unlock code:
On your Galaxy A40 handset, launch the Phone app and dial *#06# to display your phone's IMEI number
Write the IMEI number down somewhere where you can refer to it easily
Call your carrier's customer service hotline and request for your SIM unlock code
You will then be asked to provide the service rep with your Galaxy A40's IMEI number
Assuming that you meet all the requirements that we mentioned above, the SIM unlock code will be sent to the email address you provided in the next 2-5 days.
Once you've received your code, you can then feel free to swap out the SIM with a SIM from another carrier
Enter the code when you're prompted and your phone's SIM should now be unlocked
Getting the unlock code from a paid third-party service
If you do not meet the requirements to get a free SIM unlock from your carrier, then not to worry because there are actually paid services like DoctorSIM that can provide you the SIM unlock code for your Galaxy A40 handset at a very small and minimal fee, and here's how you can do that.
On your Galaxy A40 handset, launch the Phone app and dial *#06# to display your phone's IMEI number
Write the IMEI number down somewhere where you can refer to it easily
Go to DoctorSIM's website
Enter the device's IMEI number
Complete the checkout process with your payment and contact information
Once that's all settled and done, you should then receive the Galaxy A40's unlock code either through SMS or email
The moment you've received your code, you can then swap out the SIM on your phone with a SIM from another carrier
You should be prompted to enter the SIM unlock code that you received in your email, and once you've done that, you should be good to go
T-Mobile, MetroPCS Samsung Galaxy A40 SIM unlock
If your phone was purchased through either T-Mobile or MetroPCS, the methods to unlock the phone are done a bit differently. This is because either carrier will typically preinstall a SIM unlocking app on your phone, which admittedly makes it easier, but it also means that unlocking it the traditional method will not work.
If you've tried to request a SIM unlock through the app but have been denied, there are ways around it using DoctorSIM's service.
Launch the Phone app and dial *#060# to get the device's IMEI number
Write the number down
Find the T-Mobile Device Unlock or MetroPCS Device Unlock service for your phone
Enter your phone's IMEI number and complete the checkout process
You might have to wait a bit, but you will receive an email upon confirmation that your phone has been successfully unlocked
Insert a non-T-Mobile or MetroPCS SIM card
Launch the Device Unlock app and select "Permanent Unlock"
If successful, you should see a message saying "Unlock Approved: Mobile device is permanently unlocked"
Once you've completed all the steps mentioned above, your Samsung Galaxy A40 should now be unlocked and you will not have any issues with swapping between carriers, such as when you're traveling overseas and need to use a local SIM with your phone. Note that this does not release you from your contract with your carrier and you'll still need to make payments to them, but at the very least it does give you some freedom.
Options
Mark as New

Subscribe

Email to a Friend
Credits to the rightful owner for this news.