Samsung had recently announced that it would offer four years of software support to most of its Galaxy smartphones and tablets. That's two or three major Android OS updates and security patches for an additional year. Such a long software support commitment is unprecedented in the Android ecosystem. Now, the company has explained exactly what to expect from its software update promise.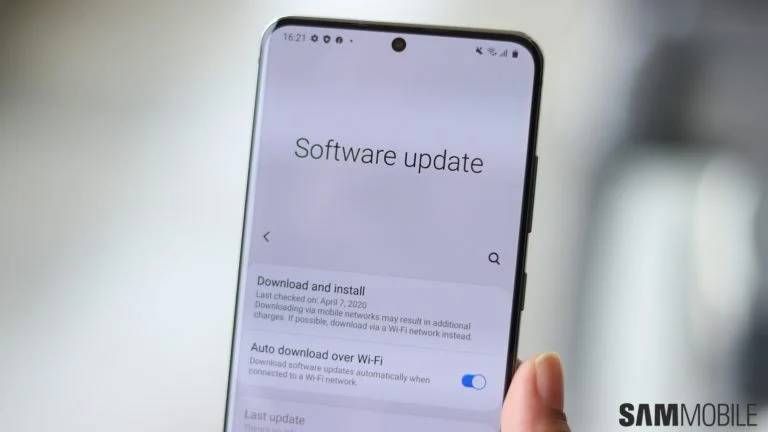 The South Korean firm plans to offer monthly security patches to its high-end smartphones and enterprise models. Mid-range phones and older flagship models get quarterly updates. Two years after the launch, Samsung's smartphones and tablets would receive updates less frequently. The company's official security update page has been updated to clarify that devices in their fourth year of update lifecycle would only receive security patches biannually (two security patches in a year).
Getting just two security updates isn't something great, but it is definitely better than getting no updates at all. Samsung hasn't mentioned when users could expect those two updates, but we expect the final update to arrive closer to the end of the fourth year. Around 35 devices are currently receiving biannual updates, and most of those devices were launched in 2017 or 2018. Here is the list of all Galaxy devices getting biannual security patches:
Galaxy S8 Lite, Galaxy Note FE
Galaxy A6, Galaxy A6+, Galaxy A7 (2018), Galaxy A8+ (2018), Galaxy A8 Star, Galaxy A8s, Galaxy A9 (2018)
Galaxy J2 Core, Galaxy J3 (2017), Galaxy J3 Top, Galaxy J4, Galaxy J4+, Galaxy J4 Core, Galaxy J5 (2017), Galaxy J6, Galaxy J6+, Galaxy J7 (2017), Galaxy J7 Duo, Galaxy J7 Prime2, Galaxy J7 Pop, Galaxy J7 Top, Galaxy J7 Max, Galaxy J7 Neo, Galaxy J7+, Galaxy J8
Galaxy M10, Galaxy M20
Galaxy Tab A (2017), Galaxy Tab A 10.5 (2018), Galaxy Tab S3, Galaxy Tab S4, Galaxy Tab E 8 Refresh
Credits to the rightful owner.