A New update is now available for the Samsung galaxy store. Open the app and it will show the update automatically.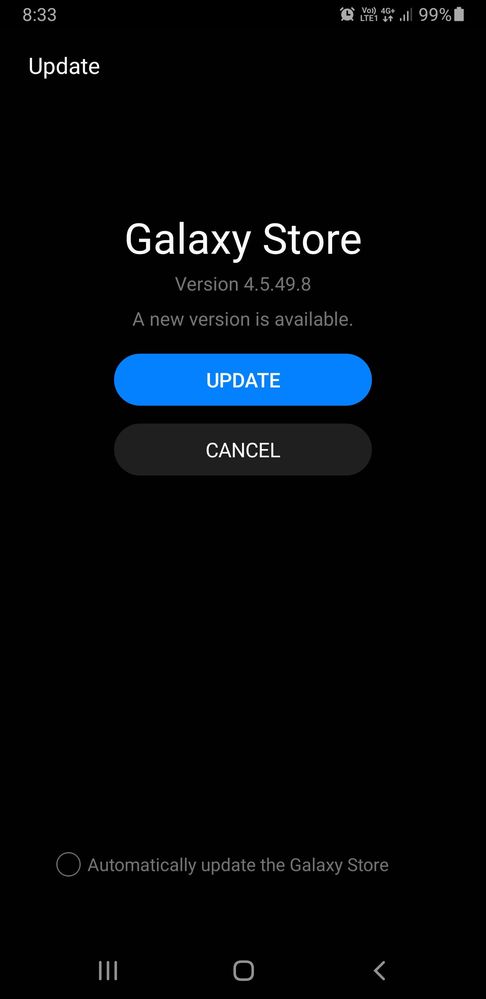 App update notification.
Update sized 40+MB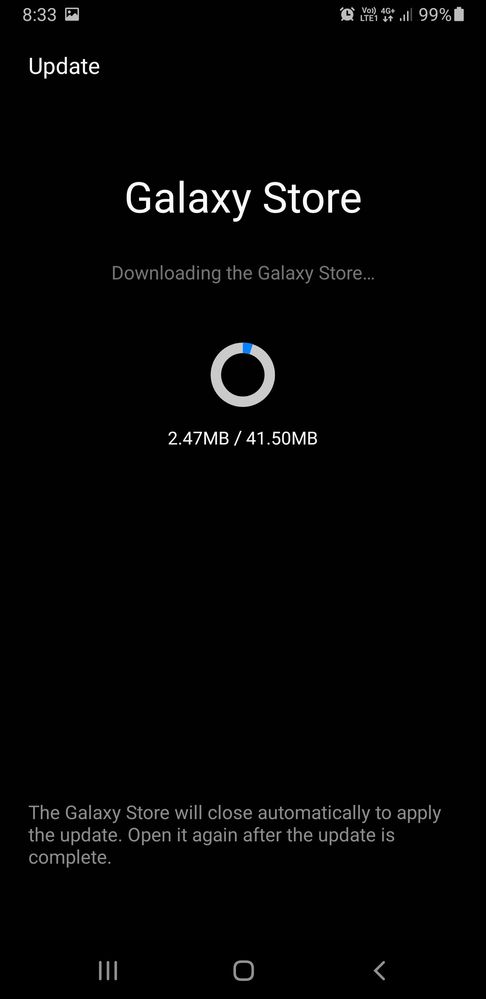 App updating size.
Also the app icon has been updated to a new one on the latest update!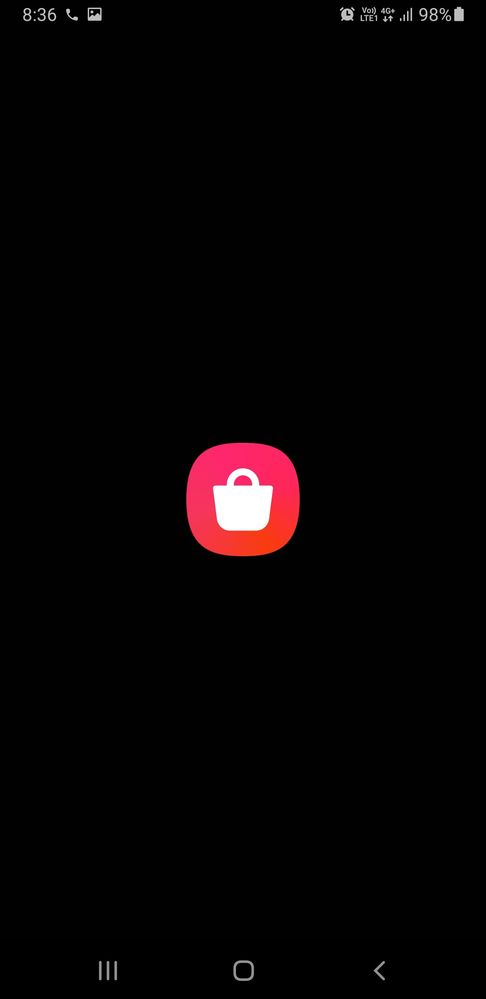 New app icon.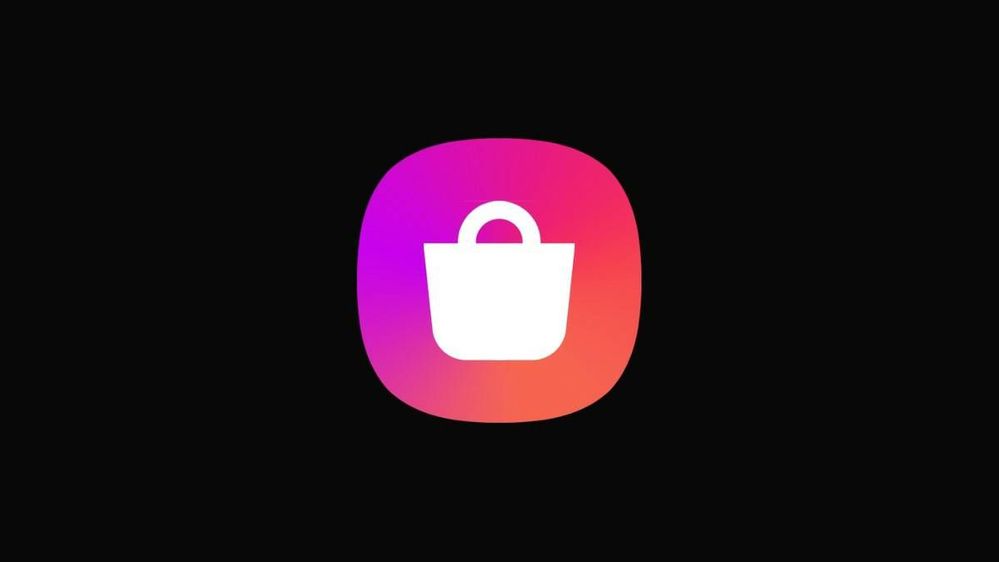 Old app icon.
Thank you for the heads-up