One UI 3 is designed to help you focus on what matters. Our visual redesign has improved the places you visit the most to reduce distractions, highlight important information, and make your experience more consistent. Performance improvements will help apps run quicker while using less battery power. And One UI 3 puts control in your hands with new privacy controls, one-time permissions, and enhanced Digital Wellbeing.
Refreshed visual design
We've redesigned the look and feel of One UI 3, especially the places you visit the most, like the Home screen and quick panel. Motion is smoother and more natural with improved animations and haptic feedback for common interactions. And the interface responds to different screen sizes to provide the best experience on any device, whether it's a phone, foldable, or tablet.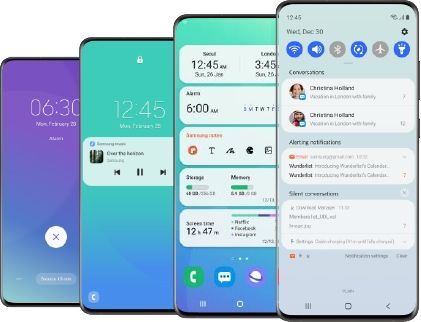 Improved performance
We optimized One UI 3 with enhanced dynamic memory allocation, so apps run faster and perform better. We've also restricted background activities to provide better performance and power usage.
Better customization
As Apps are more customizable and personalized, a handful of features of One UI foundation is necessary to create more joy in your life. You can add a widget to check your usage time on the Lock screen or a call background when making or receiving a call. Bixby Routines has even more controls to help you automate your life.
Enhanced features
Everyday experiences like making calls, sending text messages, taking pictures, and navigating through settings have been improved in many ways, big and small.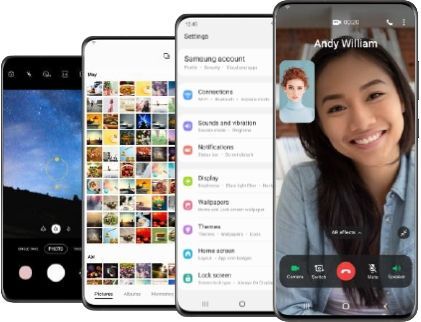 Home screen and Lock screen
Add widgets by touching and holding an app on the Home screen.
Turn off the screen by double tapping on an empty space on the Home or Lock screen.
Calls and chats
See conversations separately in the notification panel. Works with Messages and your favorite chat apps.
Make your most private space more personalized. Newly added design customization options will let you feel close and connected to the people you are having conversations with.
Pictures and videos
Take pictures quicker with improved auto focus and auto exposure.
Find pictures and videos quicker with new search features and categories in Gallery.
Revert edited pictures to their original versions at any time, even after they're saved, so you never lose a shot.
Always shoot your food or portrait pictures with the best quality. Camera intelligently recommends you switch to the best shooting mode based on the scene and subject.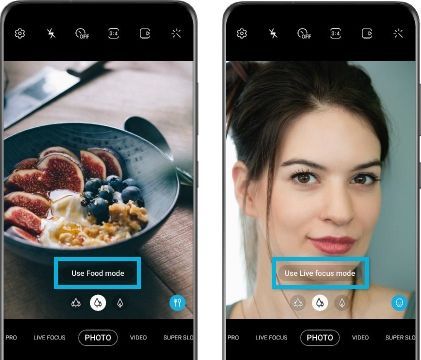 Settings
Settings has a new simpler look and feel. Your Samsung account is shown at the top, and Home screen settings are now easier to access.
Find the settings you need more easily with new Search features. You'll get better results for synonyms and common misspellings, and you can tap on tags to see groups of related settings.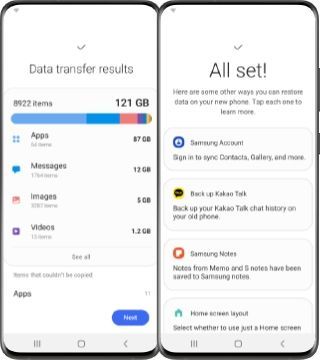 Samsung Keyboard
Increased the number of input languages to 370.
Made it easier to paste copied images and verification codes from text messages.
Added emoji and sticker suggestions when you enter a text-based emoticon.
Your AR emoji is available to customize incoming call screen and lock screen. A simple, creative and fun way to further personalize your phone.
Productivity
Maintain a healthy balance between work and life by minimizing repetitive and complicated tasks and handling them efficiently.
Start your work on one device, then seamlessly pick where you left off on the other device nearby.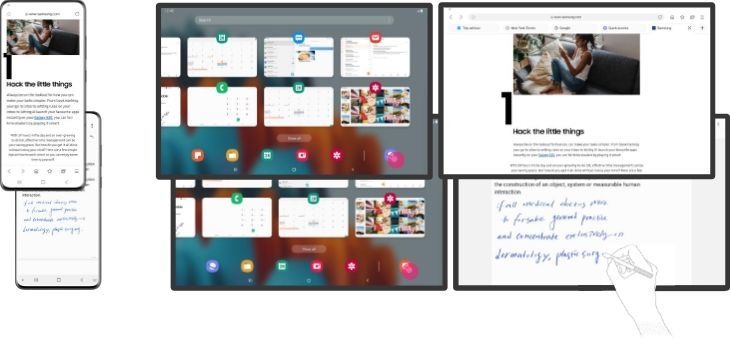 Select the content you want to copy from your mobile and then paste on to your another Galaxy devices. You can copy content such as text and images.
Better manage your devices to Windows. You can easily add, activate or deactivate the devices with enhanced design.
Quickly create a calendar event from plain text. Calendar automatically recognized and parses an event name, schedule and location information from the text.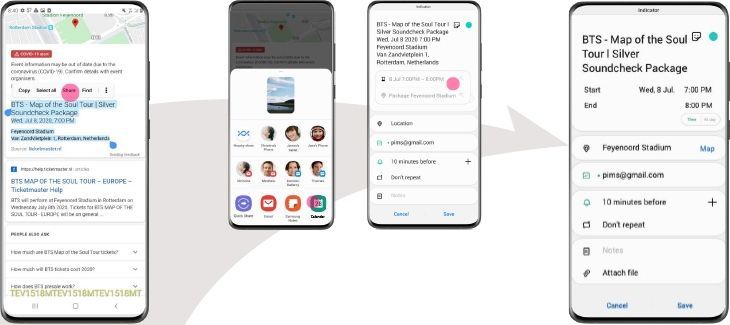 Your book cover keyboard becomes multi-device keyboard. While the keyboard is attached to your tablet, it can also connect to your phone, so you can quickly switch between tablet and phone while typing.
You can now swipe PiP window off to the side of the screen, where it docks and all but disappears, leaving you a tab to pull when you want it out again.
Easy media and device control
Media and device control are easier with the improved media panel in notifications. You can control your connected devices from one place. With Android 11 update, SmartThings Devices panel now has the devices connected with Google Home and more.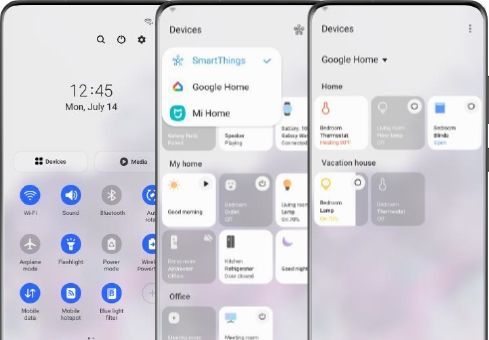 Identify and improve your digital habits
Improved Digital Wellbeing features makes it easier to form good digital habits. Check your usage while driving or see weekly changes in your screen time by function immediately through upgraded weekly reports.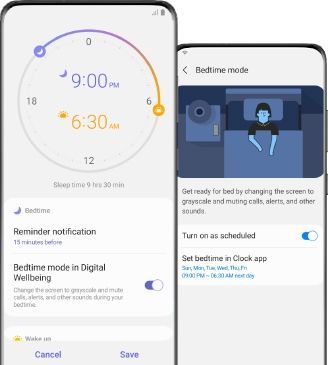 Accessibility for everyone
Enhanced accessibility settings make One UI open to everyone. The improved Accessibility shortcut makes accessibility features easier to start and use. You can use the Speak keyboard input aloud feature to get voice feedback of your typing even when TalkBack is turned off.
Stronger privacy protection
You can now let an app access to your microphone, camera, or location just one time. Any permissions that an app hasn't used in a while will be automatically revoked. To let apps access your location when they're not in use, you need to go to the location permission page for the app in Settings.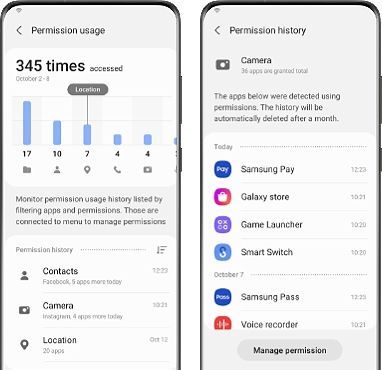 Note: Device screenshots and menu may vary depending on the device model and software version.