We might have to wait a while longer for Samsung to bring the Galaxy S21 FE to the market in light of recent rumors of a possible delay caused by a shortage of components. The phone's release date remains in question as Samsung claims that "nothing has been determined regarding the alleged production suspension," but it looks like the Galaxy S20 FE might remain the best FE-branded phone on the market for longer than expected.
So, is the Galaxy S20 FE 5G worth buying in 2021? Well, yes, but there are a couple of caveats that boil down to pricing.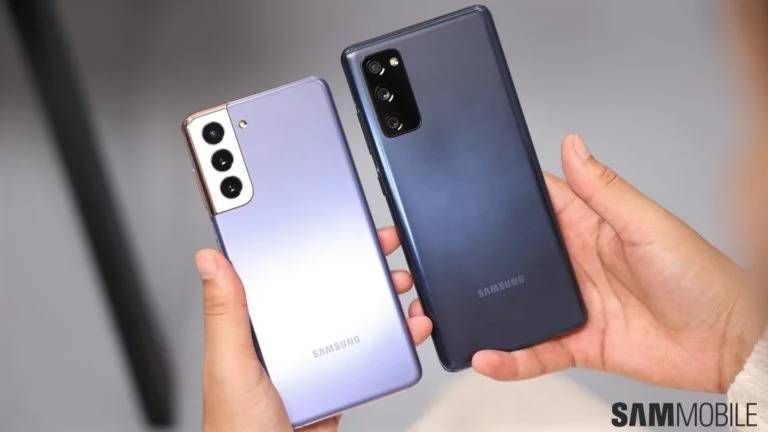 Spec-wise, the Galaxy S20 FE 5G remains a competent "flagship killer" thanks to its 120Hz Super AMOLED display and other characteristics,
including the Snapdragon 865 chipset
, decent memory options with expandable storage, an IP68 dust and water-resistant build, stereo speakers, 25W charging and 15W wireless charging, and a decent camera configuration with 4K video recording capabilities and up to 30x zoom.
The Galaxy S20 FE is great, but the Galaxy S21 5G is only $100 pricier
The only thing that prevents the Galaxy S20 FE from being an easy recommendation is that the newer Galaxy S21 5G is a sort of a flagship killer in itself. It might not be very impressive next to the Galaxy S21 Ultra, but compared to the Galaxy S20 FE 5G, the flagship model offers a handful of worthy upgrades for that $100 price difference.
The Galaxy S20 FE 5G costs $699 in the USA, while the Galaxy S21 5G costs $799. The latter model boasts more RAM as standard, but it lacks a microSD card slot. However, it also features a more powerful Snapdragon 888 chipset, a more advanced and power-efficient high refresh rate display, and a more complete software experience with support for one extra major firmware update because it was released with Android 11 instead of Android 10. Finally, the Galaxy S21 5G is arguably better-looking thanks to its modern camera housing, and it has a smaller footprint.
If none of these extra features matter to you and you want to save $100, or if you don't want to wait and see what the Galaxy S21 FE has in store, then yes, the Galaxy S20 FE 5G remains a worthwhile purchase in 2021.
It's still an excellent high-end phone with plenty to offer for the price. Just keep in mind that, in theory, Samsung should release the Galaxy S21 FE before the end of the year, and the sequel could offer better value for money.