The Galaxy S20 FE was a first-of-its-kind phone for Samsung. It wasn't the first Fan Edition smartphone from the company, but it was the first flagship Galaxy with a "flagship killer" price, a concept popularized by Chinese OEM OnePlus. In fact, leaving aside the touchscreen issues that plagued some units, the Galaxy S20 FE was more or less as good as the Galaxy S20 and Galaxy S20+, both of which cost around $200 and $300 more at retail.
The 3x telephoto camera, which replaced the 64MP telephoto camera found on the S20 and S20+, couldn't record 8K videos owing to its measly 8MP resolution (8K videos require a minimum of 33 megapixels), but apart from that (and those touchscreen issues), the S20 FE had virtually no disadvantages that would matter to the public – and it is still amazing now, six months after launch.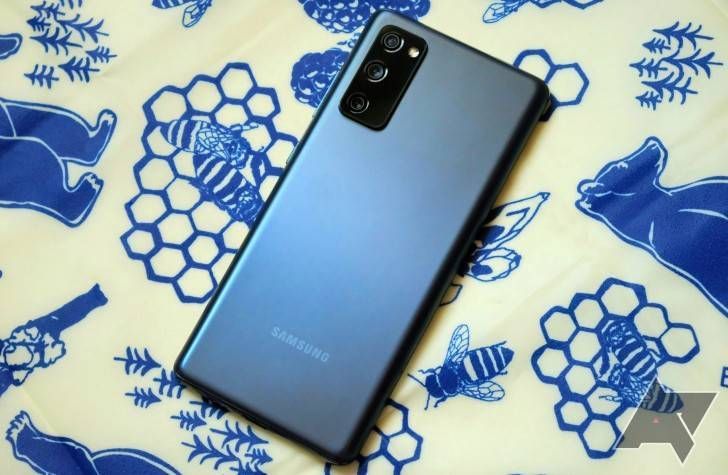 Now, Samsung is preparing to launch the Galaxy S21 FE, with
rumors pointing to a debut in August this year
. Not a lot of concrete info about the device is available at this time so it's unclear which Galaxy S21 and S21+ features Samsung will sacrifice to make the S21 FE. But knowing the specs for the Galaxy S20 FE and the two S21 phones means we can make a few predictions.
No adaptive refresh rate technology
Since the Galaxy S20 FE has a 120Hz display, we can say with a high degree of certainty that Samsung will not downgrade the refresh rate to 90Hz. However, Samsung could go back to a display with a fixed refresh rate (meaning it will either run at 60Hz or 120Hz) instead of using adaptive refresh rate tech (which can run at 48Hz, 60Hz, 96Hz, and 120Hz on the S21 and S21+ and also at 10Hz on the S21 Ultra).
Indeed, not having the adaptive refresh rate tech would be one of the best ways for the company to bring the S21 FE to market at a competitive price like the S20 FE. It's also one of the only few major features Samsung can remove, since so much of the Galaxy S21 and S21+'s spec sheets is so similar to that of last year's Galaxy S20 FE.
8MP telephoto instead of a 64MP camera, and hence no 8K video recording
This is an easy one – Samsung can simply carry over the 8MP 3x telephoto lens from the Galaxy S20 FE to the Galaxy S21 FE because, well, it works great. In fact, it is capable of somewhat sharper photos at 10x zoom and beyond compared to the S20 and S20+'s 64MP telephoto camera.
You will miss out on support for 8K video recording, but let's face it, not many are interested in that feature anyway. The quality of those 8K videos is nothing special, especially since they are captured at a maximum of 24 frames per second, so not having 8K recording is a sacrifice most customers won't mind.
A lower-quality selfie camera
Like the Galaxy S20 FE, the S21 FE is rumored to feature a 32MP front camera instead of the 10MP Dual Pixel camera found on the S21 and S21+ (and also last year's S20 and S20+), and this is another downgrade that can be considered inevitable. The 32MP resolution might sound good on paper, but selfie quality will most likely be closer to what you get on mid-range phones because other specs for the underlying sensor won't be too high-end.
A polycarbonate back (not exactly a sacrifice in our opinion)
This is a "downgrade" Samsung already made with the Galaxy S21, and it's no doubt going to be applied to the Galaxy S21 FE as well. We used quotes there for the word downgrade because if the plastic back on the Galaxy S21 FE is anything like it is on the S20 FE, it will actually be a good thing.
The S20 FE and the S21's plastic backs don't feel cheap by any stretch of the imagination, and not having a glass back means considerably better grip and smaller repair bills should the phone fall to the ground. Still, premium phones are expected to have glass backs, and not having one on the S21 FE will certainly lower its charm for some prospective customers.
Bye bye microSD slot?
Another sacrifice Samsung already made with the entire Galaxy S21 lineup is microSD expansion, and if a microSD slot happens to be missing on the Galaxy S21 FE, then the new Fan Edition phone will be a downgrade over its predecessor as well. And, frankly, we can expect that to be the case for sure, as putting a microSD slot on the S21 FE could mean lower sales for the three main Galaxy S21 flagships, which isn't something Samsung would want.
Plus, the company seems to be moving towards an onboard-storage-or-the-cloud philosophy for all of its flagships, and considering the S21 FE is expected to be a flagship phone as well, this is something we think people need to be prepared for.
Lower base RAM
The Galaxy S21 and S21+ come with 8GB of RAM whether you buy the 128GB storage variant or the 256GB variant, but the S21 FE could come in both 6GB and 8GB flavors like the S20 FE. Memory modules aren't really costly for manufacturers these days, as evidenced by the fact that even budget phones have up to 8GB of RAM nowadays, but on paper, 6GB of RAM on the base variant would be an easy way for Samsung to say "hey, there are a few things that are better on the S21 and S21+!"
---
That's it for our predictions of what could be missing on the Galaxy S21 FE. Have any of your own? Let us know down in the comments! And to keep track of what features are expected to be present on the S21 FE, check out our roundup article that will be updated regularly as new information surfaces online.