When I first signed up as a maker, it was mainly out of interest to express my views on Samsung Products to the company. Nonetheless, Samsung was kind enough to prepare a thoughtful welcome kit for all the makers (internationally) as a token of appreciation!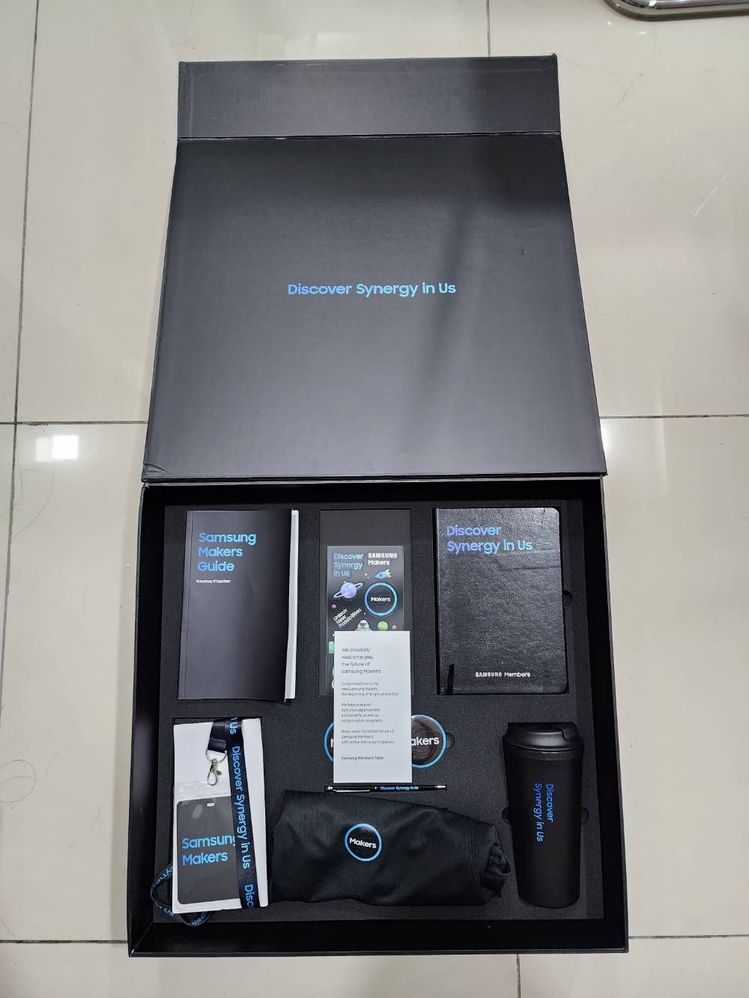 Photo of the entire kit.
The kit this year that comes in a massive box includes:
1. Lanyard and Makers Tag
2. Tee Shirt
3. Anti-Fall Coffee Cup (my favorite item in the box)
4. 2 x Makers pin badge
5. 2 x Pen
6. Notebook
7. Cute stickers
8. Makers Guide
I would even consider the large box as a form of storage box for all my future electronic product packaging
🤣
!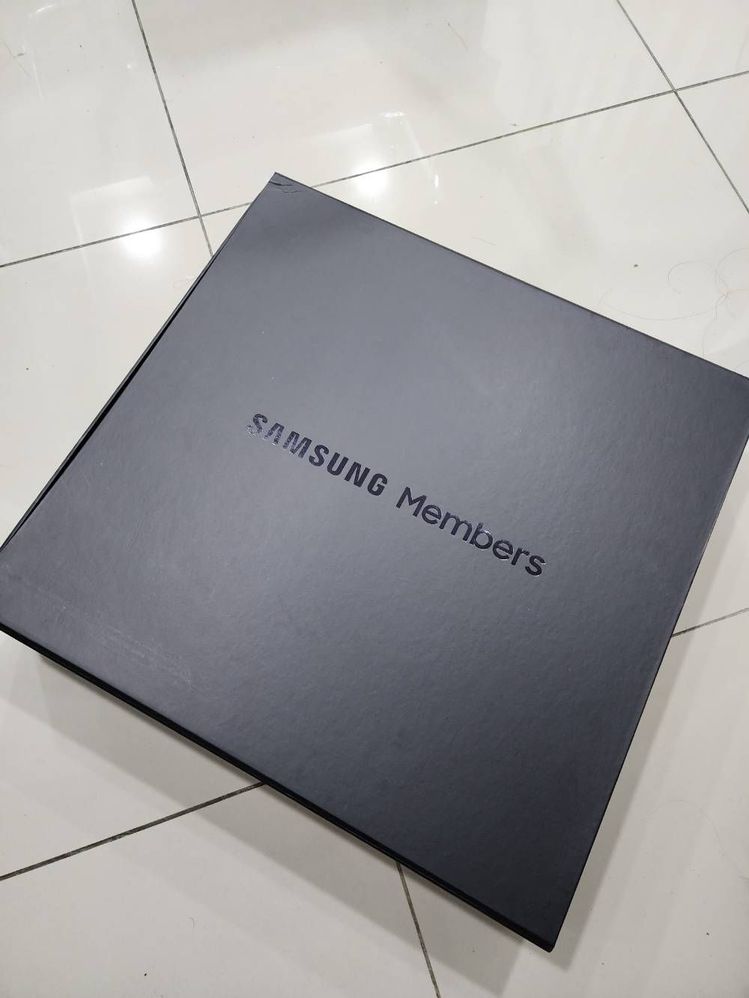 Just look at how massive the box is!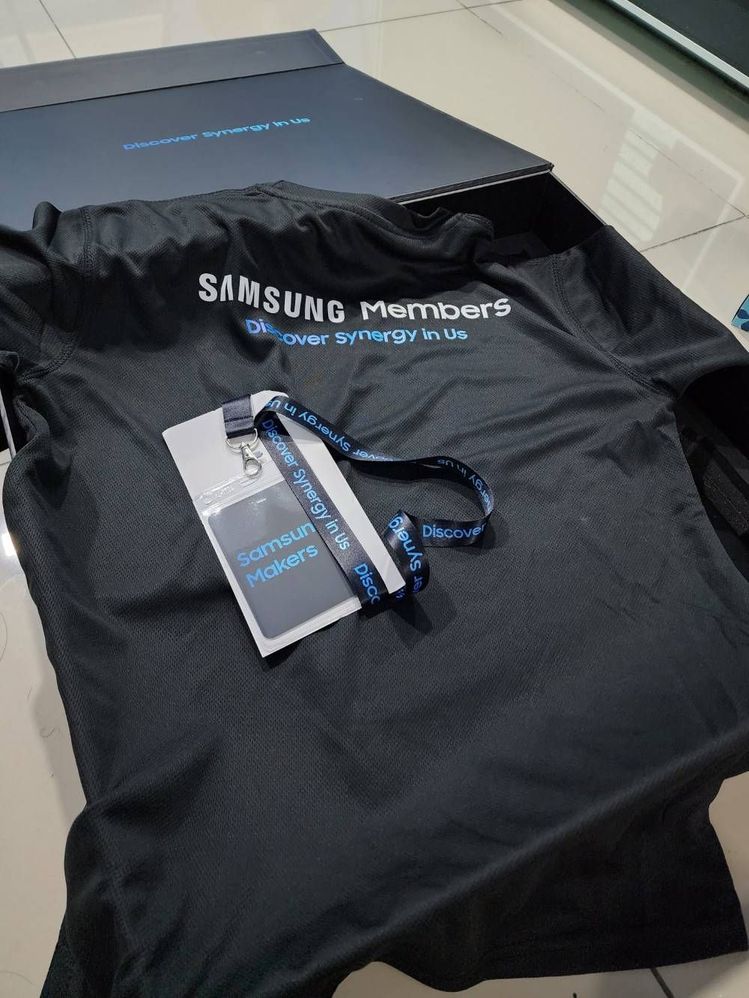 Back design of the T-Shirt. I no longer have to walk into Samsung Experience Stores like a stranger for future visits.
Let me show you how awesome is the coffee mug! Now I can have my morning dose of caffeine without worrying about spilling it all over my desk and electronic devices.
When force is applied, the base suction mechanism prevents the cup from tipping over!
Makers were also provided with food vouchers and Samsung product vouchers as encouragement for participation in this programme.
Best of all, certain products were loaned to us so that we may use them and provide our honest, constructive reviews. How awesome is that?
If you find this interesting, look out for future openings for makers recruitment on Samsung Members! It's been a pleasant experience thus far in my first 2 months and I can't wait to continue engaging with all of you here.
Comments or discussion on any of my posts are always welcome!