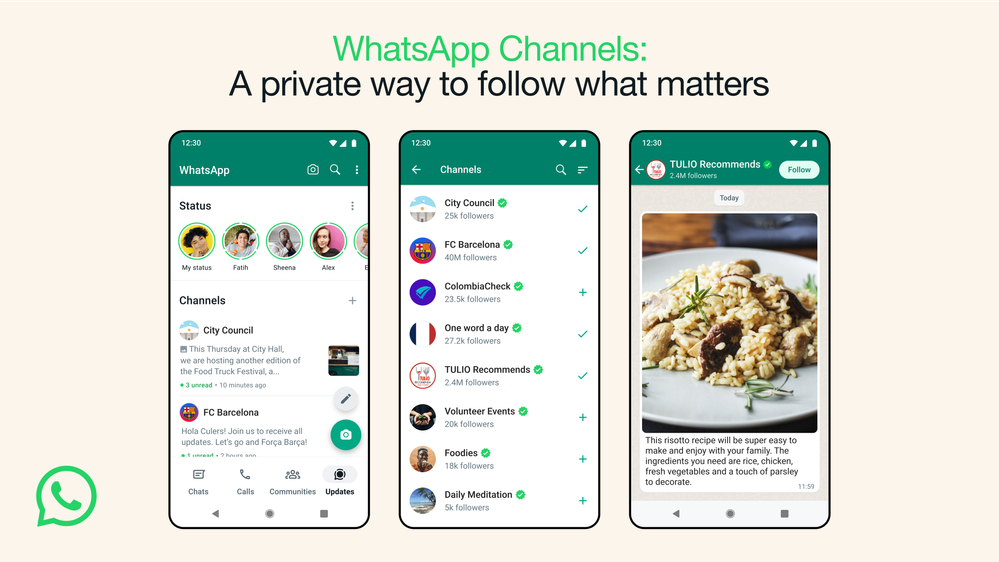 Photo: WhatsApp
WhatsApp has announced a new feature called WhatsApp Channels, similar to Telegram Groups.
WhatsApp Channels is an easy and private way to follow people, brands, and communities. You can follow all updates from people and brands, which will appear in the Updates tab. This keeps those updates separate from your family and friends messages and groups. It is a one-way broadcast tool, so you can only receive updates and not post them in the channel.
🧐 hmmm... more new features. Could potentially be a new favourite platform for social marketing.
🤔