Another masterpiece from Samsung Malaysia I had the opportunity to try it out apart from the Galaxy Watch5 that I've posted a long term review about it. Now that I've been using the Galaxy Buds2 Pro, it's time for me to share my thoughts with the Members.
In this review, I will be comparing the Galaxy Buds2 Pro with my current Galaxy Buds Pro in order to identify the differences and improvements better between these two ✌️
Design ⭐️
It was love at first sight. That's the best I can say when I first held this Galaxy Buds2 Pro out of the box beside the beach 🫶🏼.
The first thing you will notice when you got this Buds unboxed is the soft touch matte coating on the built, which is known to be resistant to scratch. Even without the glossy finish, the Galaxy Buds2 Pro continue to have the most sophisticated style of all the earbuds on the market.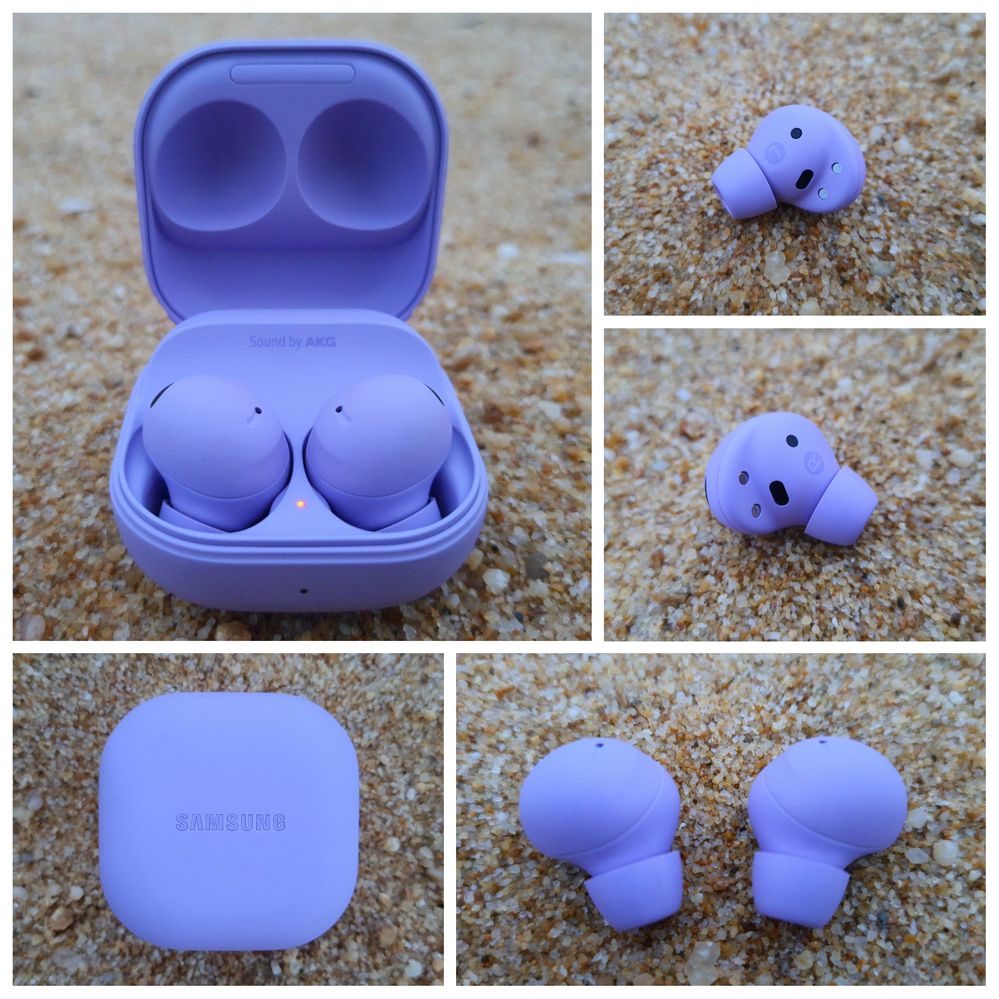 Galaxy Buds2 Pro
Speaking about the bud's design, I can consider it as a big improvement on the ergonomic aspect as to how pleasant the buds sit on my ears when I plug it in. Samsung claimed that the size of the buds has been reduced 15% compared to the Galaxy Buds Pro to give advantage to the ergonomic, and I proved the point👌.
It's extremely comfortable and lightweight to plug the Galaxy Buds2 Pro in my ears, and apart from leaving no pain at all after an extended use, especially when I lay down on my side, I sometimes forget that it is still attached on my ears the next morning !
Colours 🔮
Three attractive colors are available you can choose based on your preference: Graphite/ White/ Bora Purple. The Galaxy Buds2 Pro case's dimensions are exactly the same as those of the cases for the Galaxy Buds Pro and Galaxy Buds Live.
If you're planning to make an upgrade from the abovementioned models, you can keep your existing cases for this Galaxy Buds2 Pro. Personally, I don't use any case despite the fact that I own a few since the design is just too nice for me to hide its beauty✨️.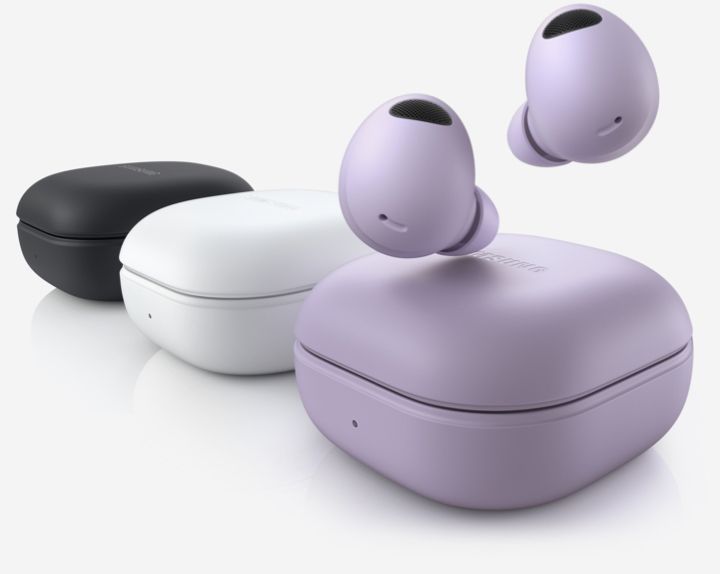 Graphite | White | Bora Purple
Set of ear tips are provided to allow you choose which size comforts your ears the most when it is being plugged into.
IPX7 Water Resistance 💦
The Galaxy Buds2 Pro features IPX7 Water resistance which leaves me worry-free when I sweat during the workout 💪🏼. This includes being caught up in the rain during the jogging activity, where the Galaxy Buds2 Pro can still resist to the raindrops very well👍.
Battery 🔋
I do turn on ANC all the time when I listen to songs while learning, and the Galaxy Buds2 Pro gives me around 5 hours of playtime, which is in line with what Samsung advertised to be 5 hours playtime with ANC enabled.
There is nothing mentioned about fast charging capability on the Galaxy Buds2 Pro in Samsung websites, but I have the impression that the charging speed of the buds is noticeably quicker ⚡️ compared to its predecessor.
Active Noise Cancelling (ANC)
There have been a numerous newly added and refined features on the Galaxy Buds2 Pro from my current Galaxy Buds Pro which makes it a worthy upgrade.

ANC | Off | Ambient Sound
To start over, the biggest noticeable difference when I did the comparison between these two, the Active Noise Cancelling (ANC) has really been improved on the Galaxy Buds2 Pro. Surrounding noise is greatly filtered out, making me feel as though I'm sitting in a vacuum room when the song isn't playing 😲.
SmartThings Find 🔍
Our moms are so much better at finding lost objects than we are. But when they aren't around, SmartThings got you covered.
This feature comes in handy when you misplace your buds somewhere in the house, or even somewhere on your bed. The earbuds' ringing sound has quite a strong loudness that could be heard across your house.
SmartThings Find
Touch controls 🎛
The touch controls have a good level of precision and sensitivity to detect the touches compared to the Galaxy Buds Pro. I enjoyed myself navigating the music just by controlling it on my earbuds instead of reaching my mobile device, apart from controlling it on my Galaxy Watch5 as well.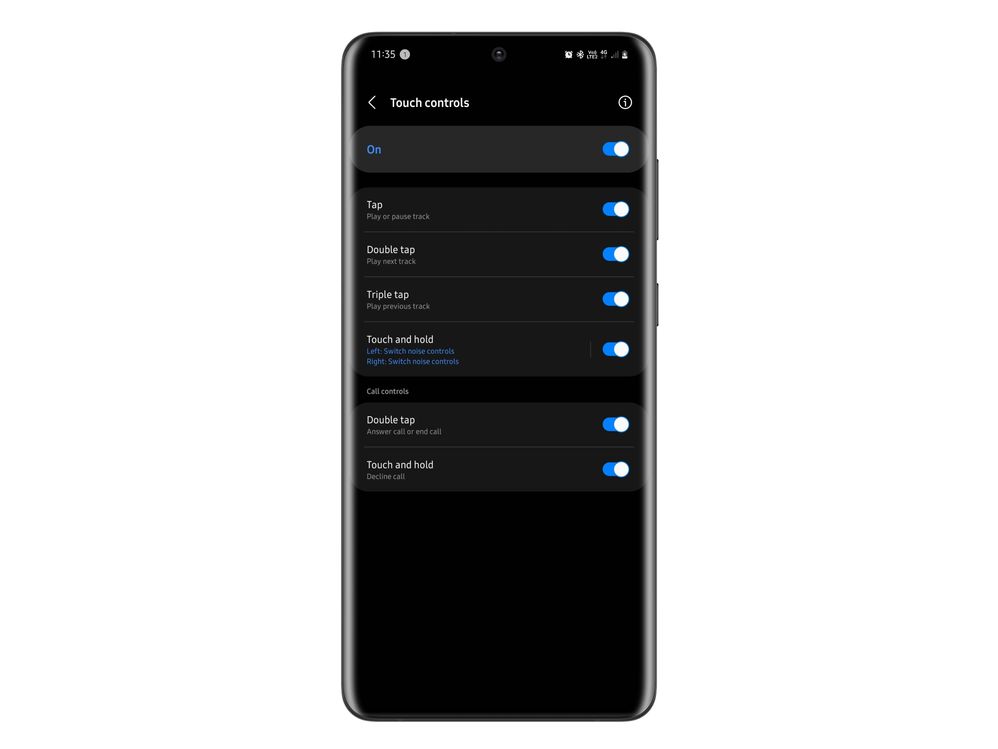 Touch controls
Neck stretch reminder 💆‍♂️
Stretching at work can reduce fatigue by increasing blood supply to your muscles. Since I often get myself forgotten to stretch after sitting doing the internship stuffs, this feature comes in handy. The neck stretch reminder will notify me to get my neck stretch. Prior to the feature to be enabled, there will be some calibration steps to be done in the settings.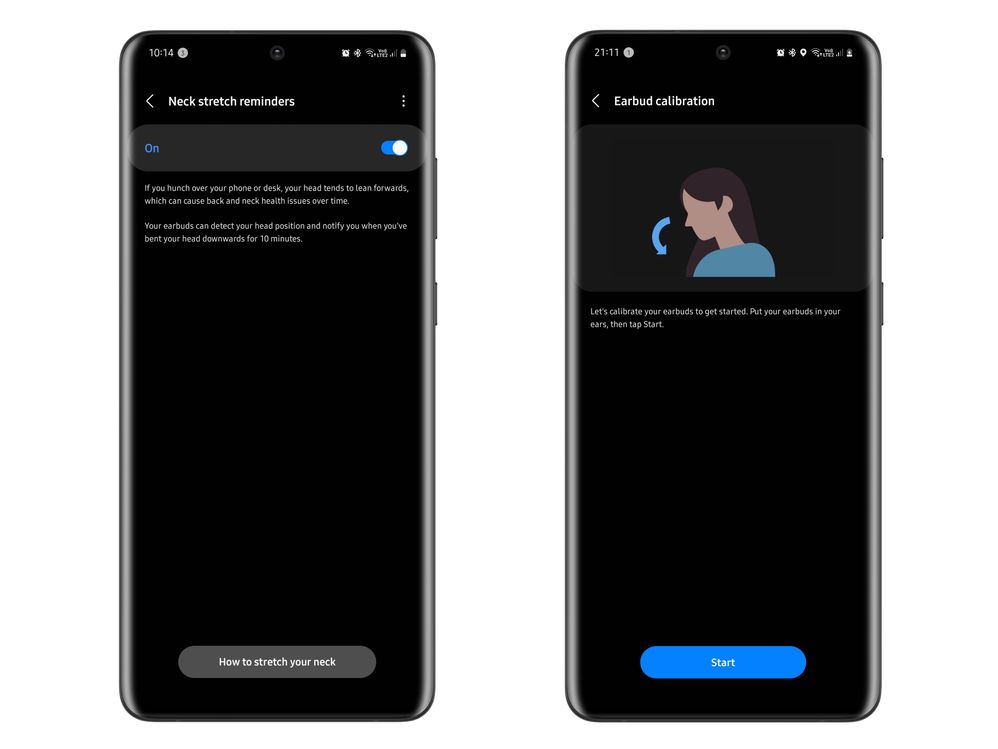 Neck stretch reminders
Samsung Ecosystem
With seamless connectivity of the Galaxy Buds2 Pro across my Galaxy devices, my attachment to Samsung has never been so strong than ever.
Whenever I watch any contents on my Galaxy Tab S8 Ultra to take benefit of its huge screen and receive a call on my Galaxy M62, the Galaxy Buds2 Pro will automatically switch it over without having me to manually done so. Not only for calls, but also when I start playing a song in Spotify as well.
Beautiful.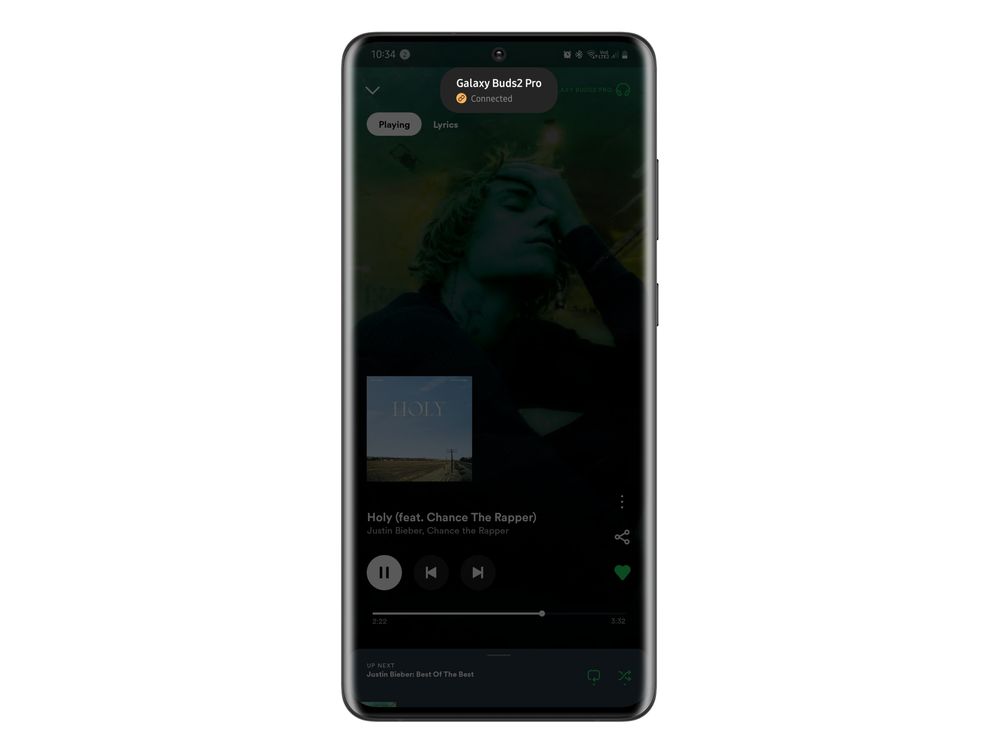 Auto Switch
Along with all the refined features highlighted above, some other existing features from its predecessor are worth being recognized below: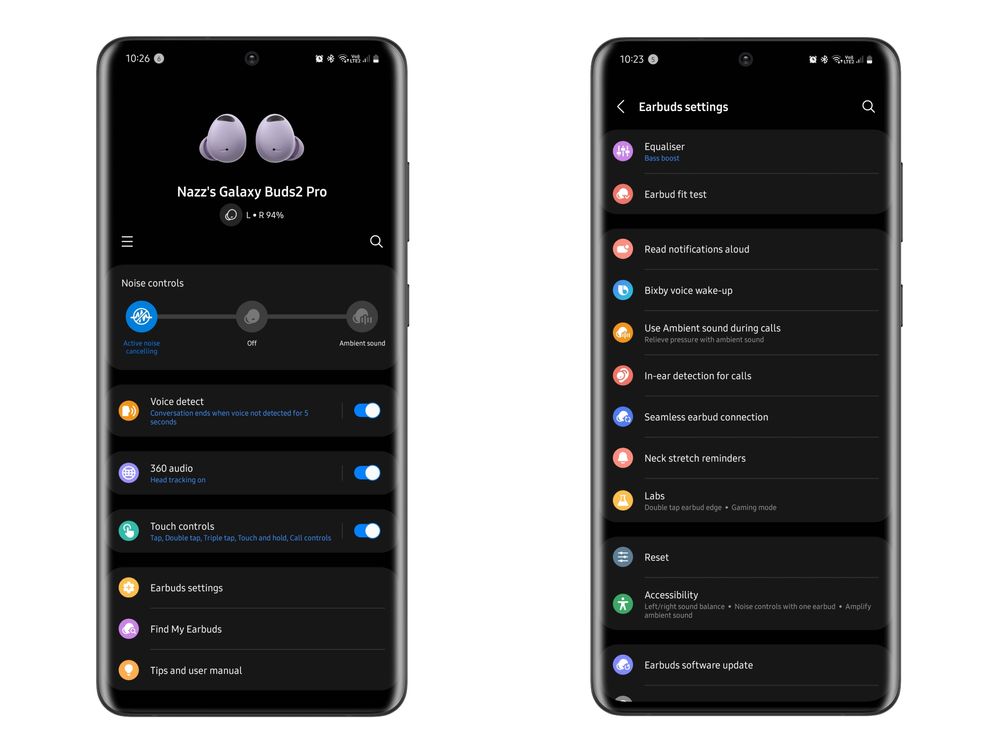 Galaxy Wearables : Nazz's Galaxy Buds2 Pro
Summary
All in all, considering the significant improved ANC, better precision on touch controls, refined features, an upgrade to the Galaxy Buds2 Pro does worth your money👌
If you are a student, don't miss the chance to apply the Samsung Student Offers !