Many smartphones relies on android security support by google. Most of this smartphones are those phones that Samsung end their support such as Galaxy A10/s series, A20/s series, A30/s series, galaxy A40 and galaxy a50/s series. This phones relies on Android 11 update. If Google end support of Android 11. Security risk will starr appearing in apps in Google Playstore. GOOGLE please support android 11 for much longer.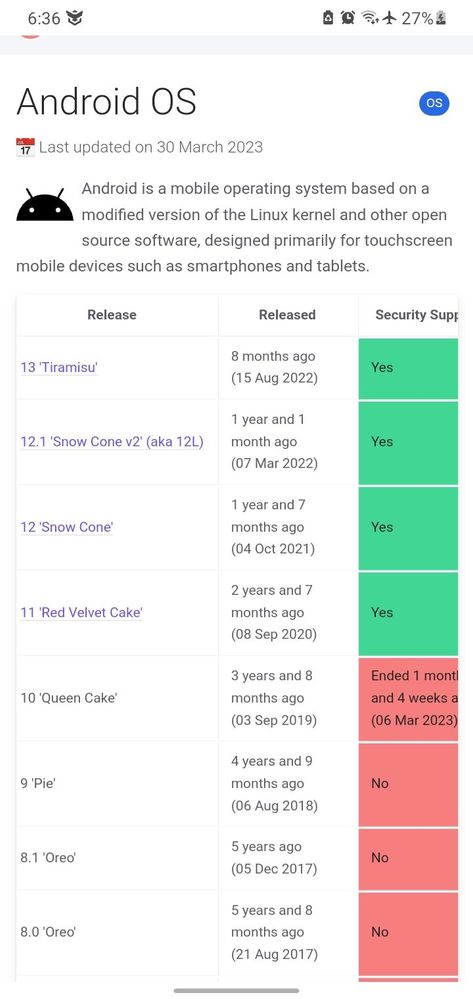 Hello SagaOtaku,
Thanks for sharing and featuring the Android 11 still running on select Samsung Galaxy A series here.
Samsung places the utmost importance on providing Galaxy users with the latest mobile experiences possible, as long as hardware specifications for upgrades are met and the experience can be optimized. Galaxy devices not eligible to receive four generations of One UI upgrades are still supported with up to three generations of One UI upgrades, an improvement over the two generations previously offered.