In this costumization,
i used this wallpapers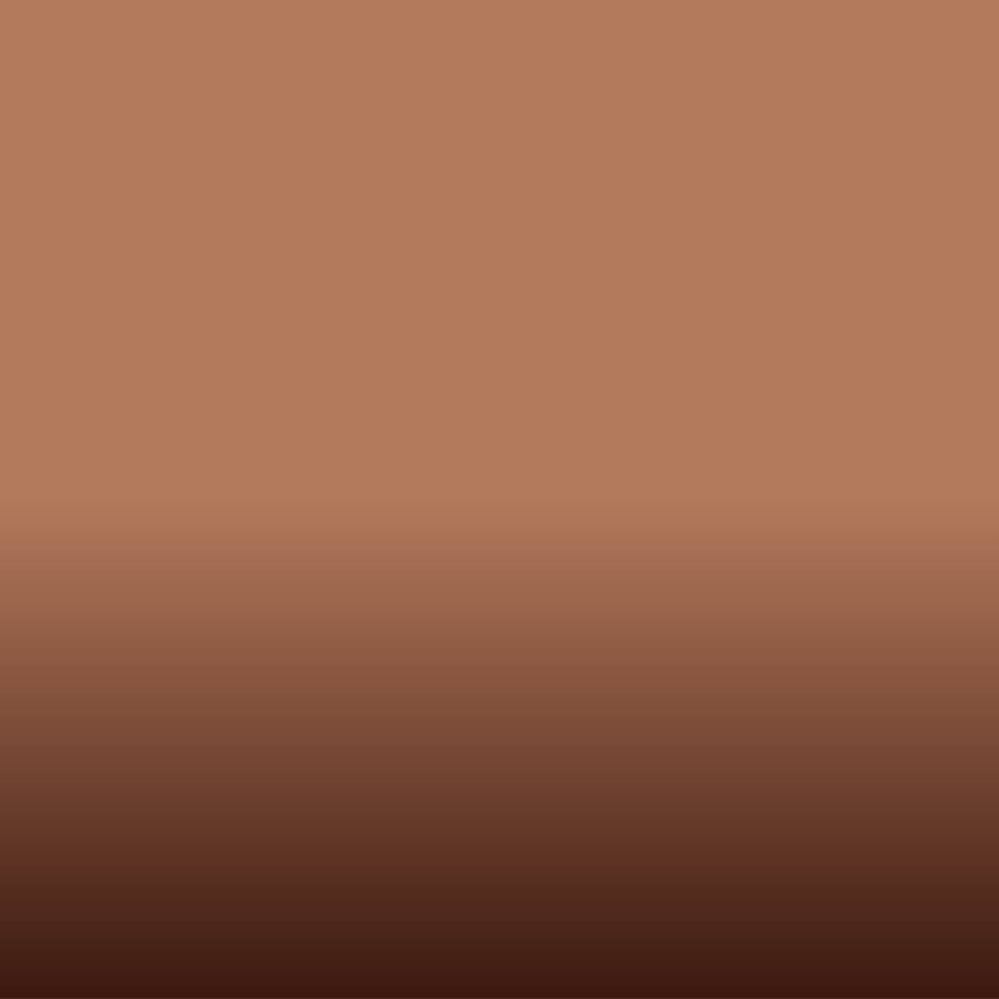 Homescreen Wallpaper
Apply the wallpaper
Skip the Collor pallette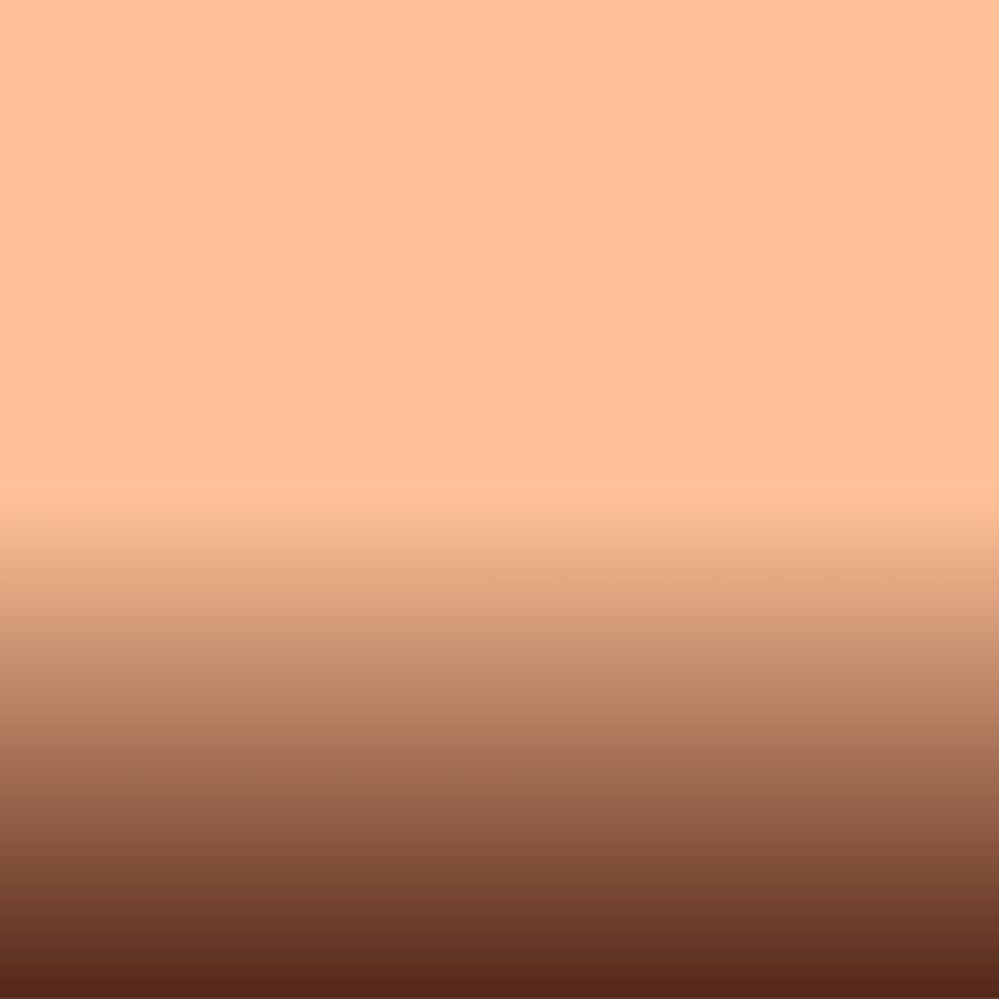 Lockscreen Wallpaper
Apply first the homescreen wallpaper,
Next apply the Lockscreen wallpapen,
And then Choose the third Color Pallete,
last, turn on Apply pallete to app icons.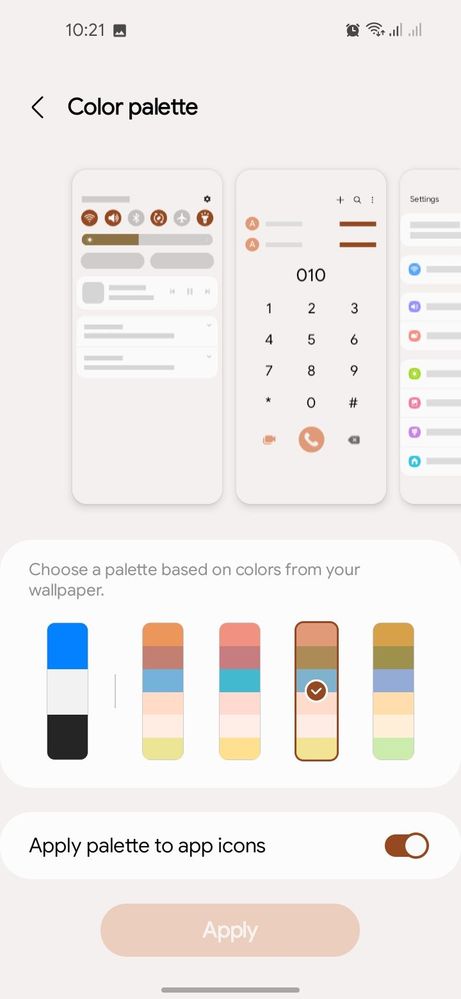 This is my Homescreen Setup
Widget Used:
•Keep Notes Quick Capture (3×3)
(change the size into 4×3)
•Clock Alarm Widget
•Device Care (4×1)
•Google Search bar
(Change the color matching the wallpaper)
On Clock Widget and Device Care Widget,
I used 40% Transparency
•Google At a Glance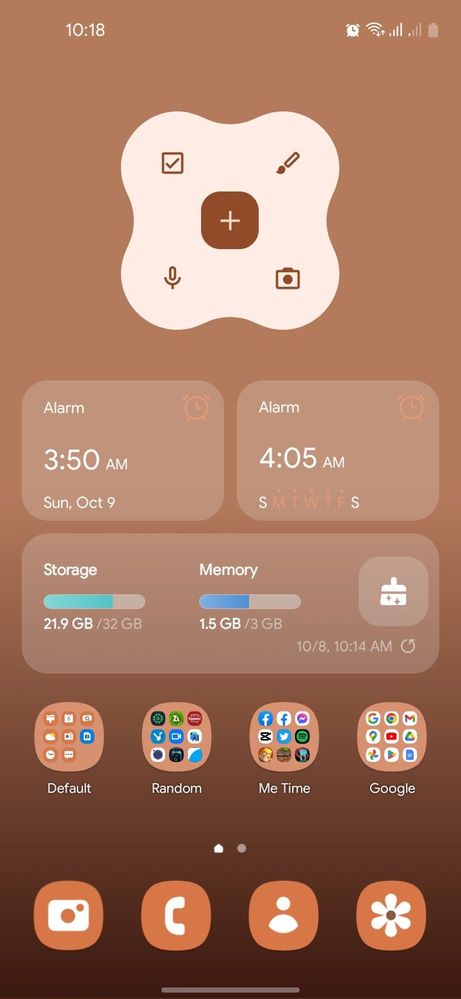 Homescreen 1
Folder Color #E19A77
Homescreen 2
If you want to suggest any color of a wallpaper like this, kindly pm me through samsung members.
I love color blue but i choose brown for my homecscreen setup.
I know, its orange
Wallpaper Link:
Homescreen and Lockscreen (Brown)
Link expiration:
October 10.
Pm me for if the link expired.