Samsung's policy of three major OS upgrades for many of Galaxy devices was a game-changer, and it's a policy that other manufacturers are now starting to copy (but not doing it very well). Three generations of Android OS and One UI updates are promised to every flagship Galaxy phone and tablet launched 2019 onwards. Select mid-range devices are eligible as well, including recent ones like the Galaxy A52 and Galaxy A72 and their predecessors.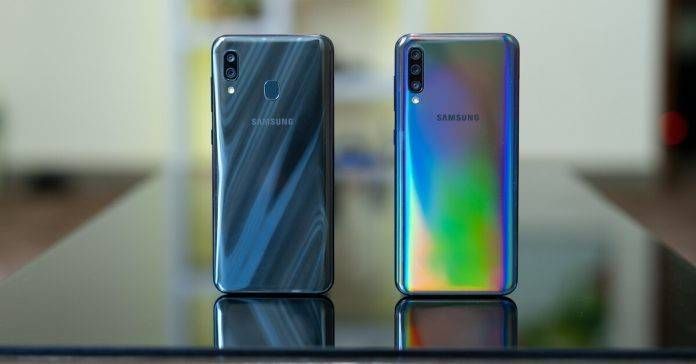 But what about the
Galaxy A50
, the phone that rejuvenated Samsung's mid-range lineup back in 2019 and went on to sell incredibly well across the globe? Following Google's official
announcement of the first public Android 12 beta
for Pixel and other non-Galaxy smartphones, many Galaxy A50 owners have been asking if their device is eligible for the latest version of Android (and, consequently, One UI 4.0), and the answer will not please them.
Galaxy A50 will spend its remaining days on Android 11
The Galaxy A50 is not eligible to receive Android 12. Samsung's guarantee of three generations of OS updates doesn't extend to any 2019 phone that isn't a flagship. Android 11 and One UI 3.x will be the final big upgrade for the Galaxy A50. It's unfortunate, yes, especially considering the Galaxy A50 is more or less as powerful as the Galaxy A51, which will get both Android 12 and Android 13. But the capabilities of a smartphone have never been the deciding factor for the number of significant updates it will get, and the same applies here.
So, for the Galaxy A50, the future only holds security updates, which will continue to come in regularly for at least another year. Samsung could decide to treat Galaxy A50 owners with an update to version 3.5 of One UI that's expected to debut with the new Galaxy flagships due for launch in the second half of the year, but that's not written in stone just yet.
Ah man I just gotten this phone and they just discontinue it? that makes no sense 😡