Galaxy A53 5G powered with a 5nm Octa-core processor. It is built to handle heavy-duty multitasking.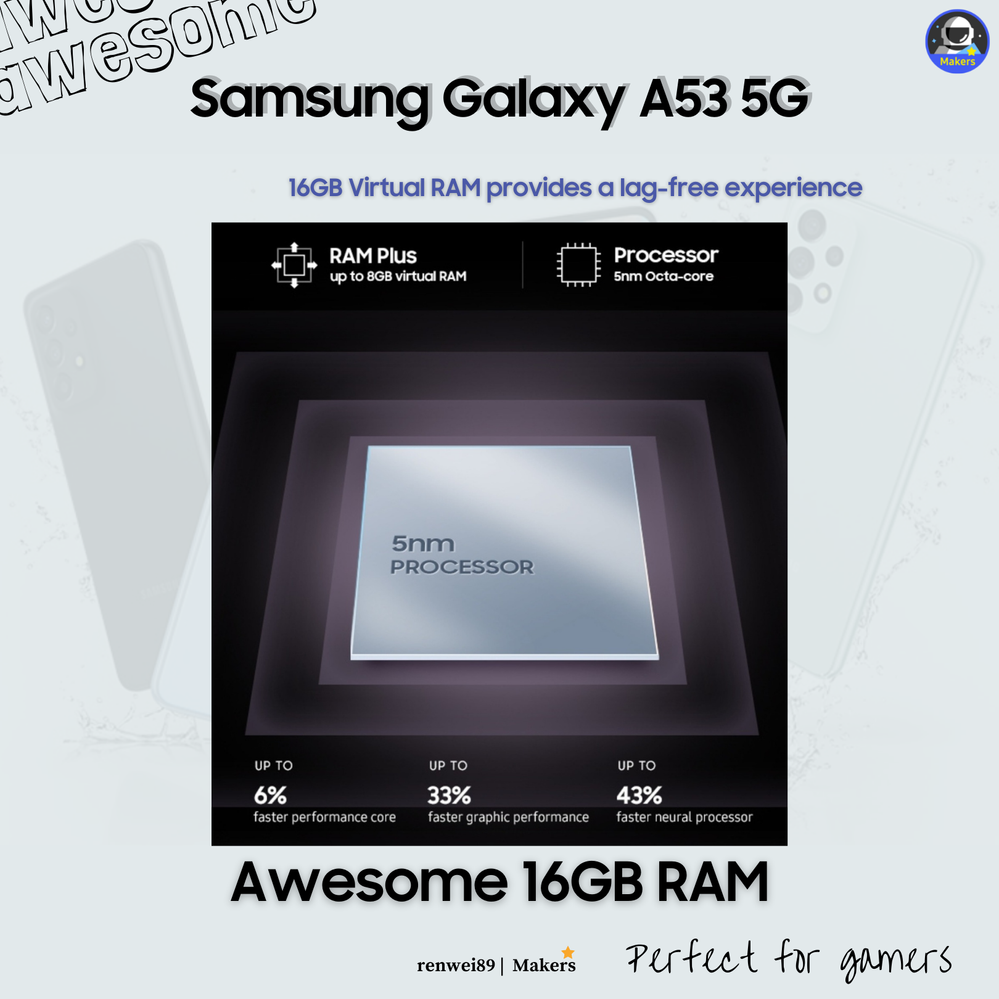 RAM Plus reads our usage patterns and provides extra virtual RAM for an additional boost.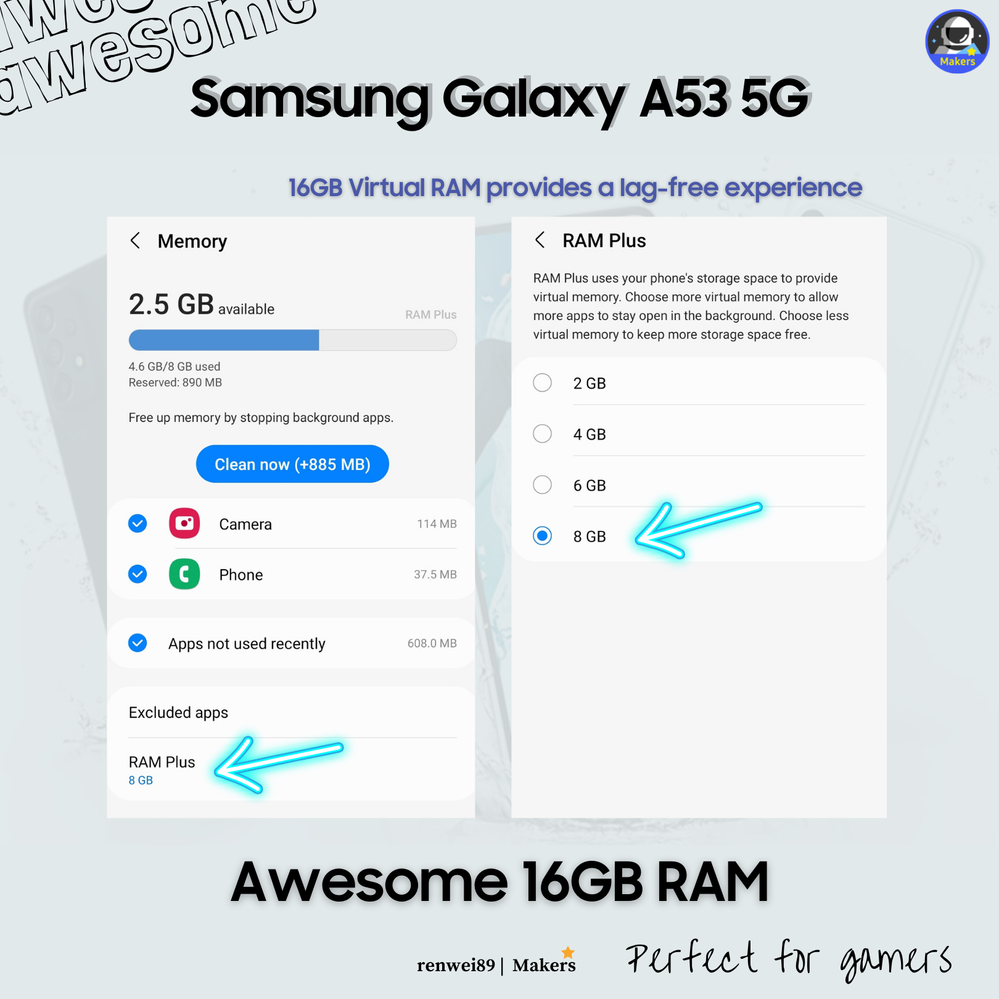 Nowadays apps and games are increasing in size .With virtual RAM , Galaxy A53 can keep more apps open on the RAM and improve the apps performance.
Find out more on the new Galaxy A Series here.
No doubt this is one of the best A series out there. The specs are great but I do hope that Samsung will provide DEX too. Not just for high end phone and tablet.
great insight
👍
it's just that we need to understand that there's a reason why some features are only available on premium Galaxy devices; novelty sake.