Options
Mark as New

Bookmark

Subscribe

Email to a Friend
I really have forgotten about this. Samsung messages has a separate setting for its theme that is unaffected by Samsung themes.
I have deleted a lot of my downloaded themes because the message thread looks different from those in the theme store. I've even messaged Samsung customer service because the message thread is still so dark after I've applied the default Samsung theme.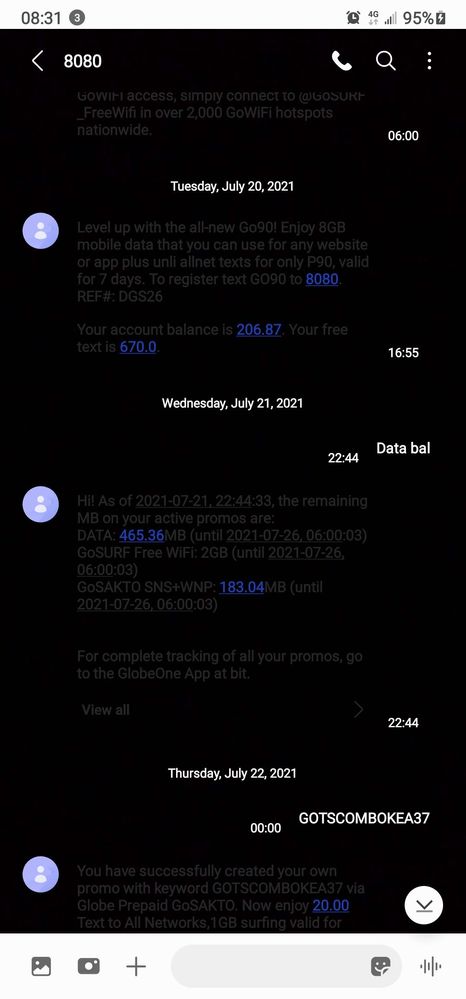 I got tired of seeing just the texts (without bubbles) on black background so I tried changing themes but I got frustrated because the message thread theme is so dark and doesn't look anything like they're supposed to.
I could not find it on settings search and could not find solutions online so I just tried my luck fiddling some toggles on the messages app. That's the time I remembered I could customize message threads. Haha!
If you are in the same situation as I was, follow these steps..
1. Go to a thread and tap on the 3 dots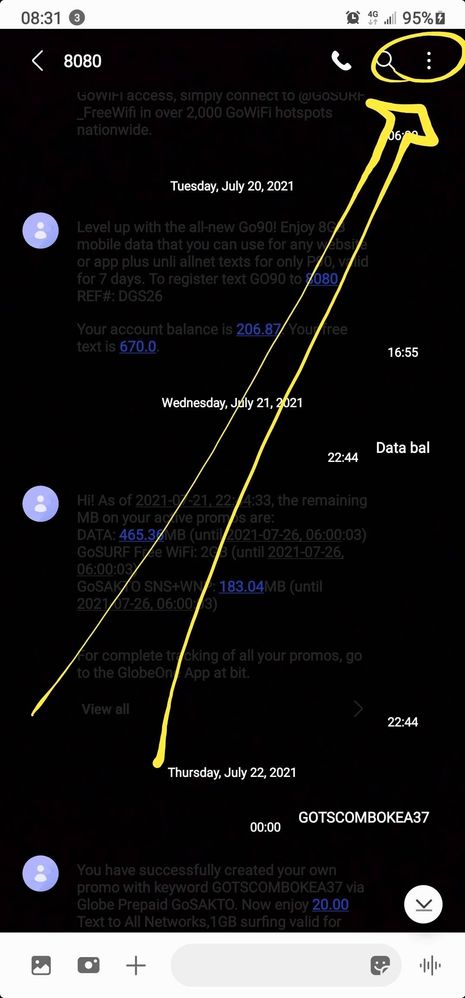 2. Tap customize chat room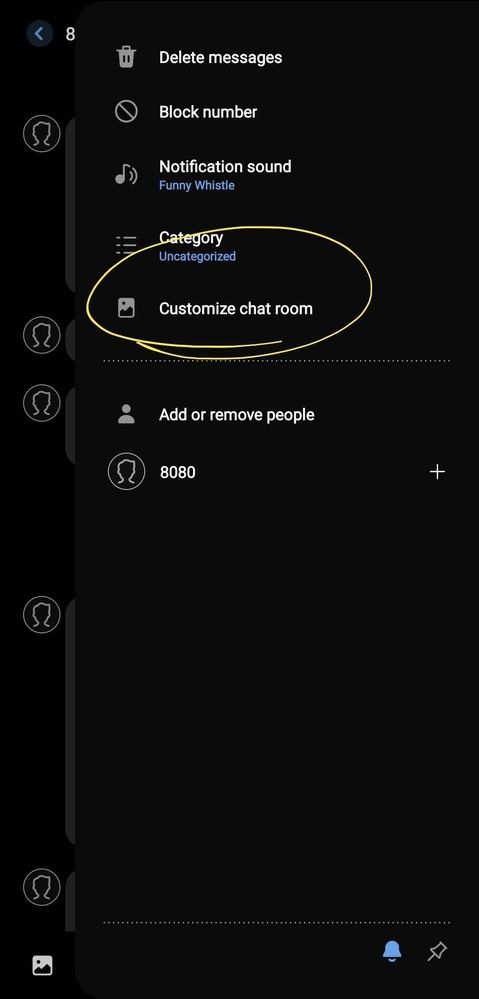 3. Tap on reset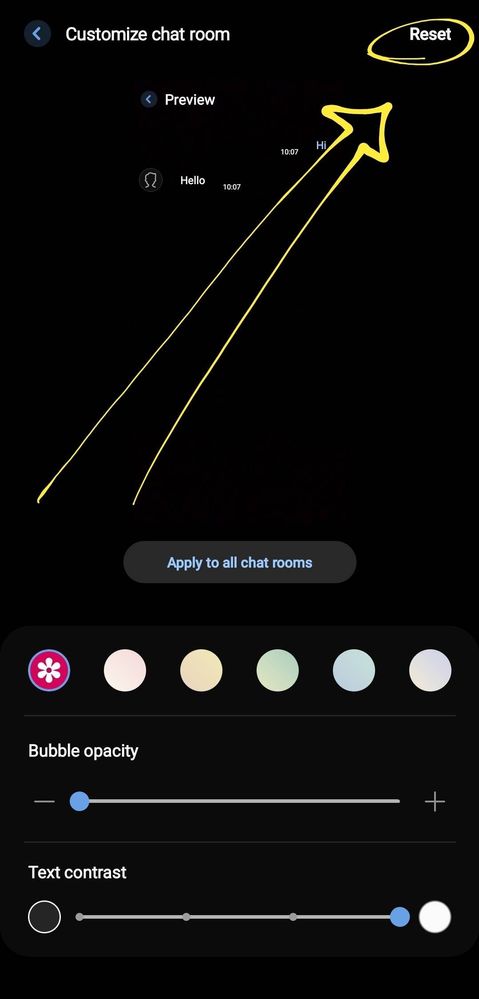 4. Tap on reset on the pop-up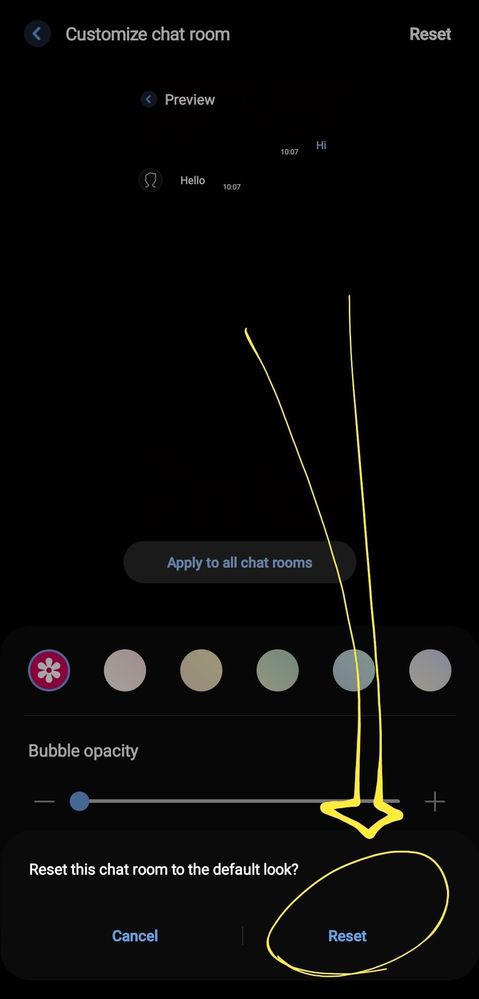 5. Tap on apply to all chat rooms and tap apply on the pop-up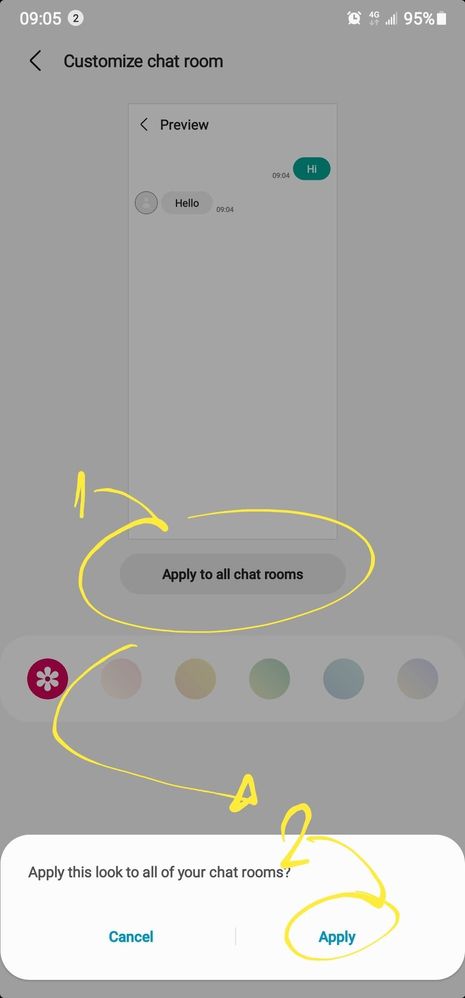 6. Your message theme should now follow what's on the theme you've downloaded (unless the theme itself isn't updated)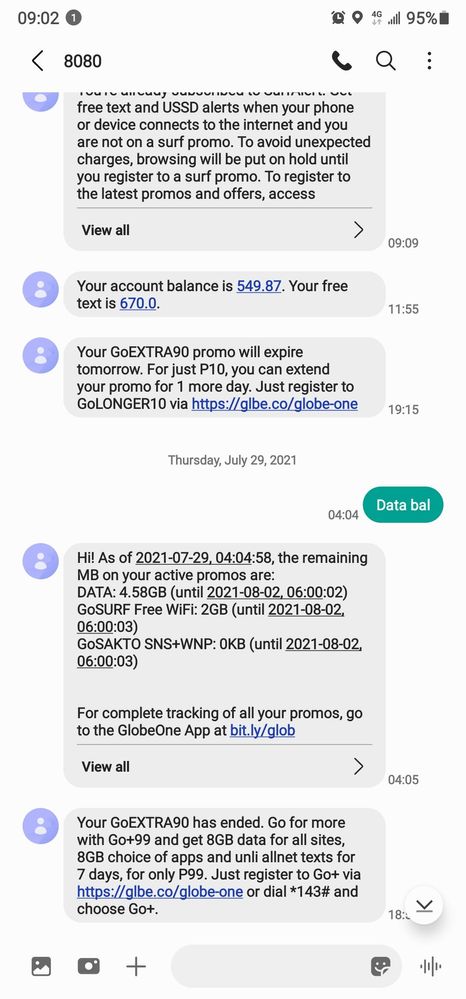 Please don't get confused by the clock you see on each photo. I only have recreated the process so you can see the steps. I didn't see it online so I thought this relearning of mine could be helpful to others too.
Thank you so much for sharing this with us! Our co-members might find this helpful. Stay safe and have a nice day ahead!