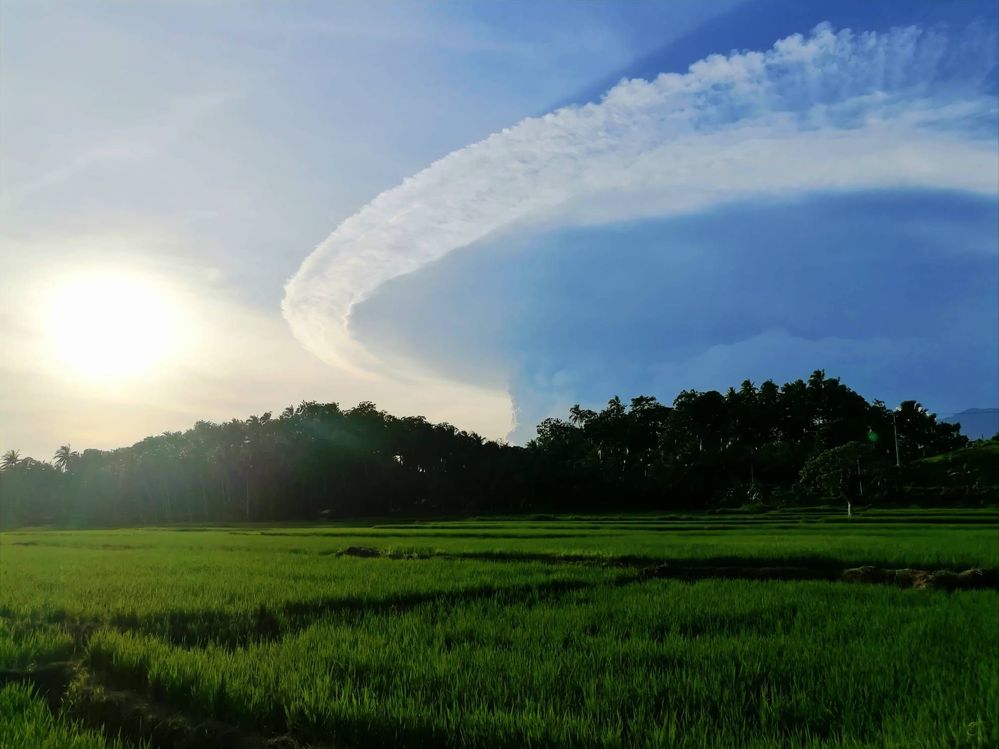 This is taken from I guess 80km away southwest in Quezon Province. It's just fascinating that I could see it myself and just thinking it a huge cloud until I hear the news that it's actually the Taal Volcano Exploded.
The areas near the volcano experienced tragic situations. Anyway it is nice to look at from afar..
Without a doubt an extremely gorgeous view yet unsafe because of Taal Volcano Explosion. Stay safe always.