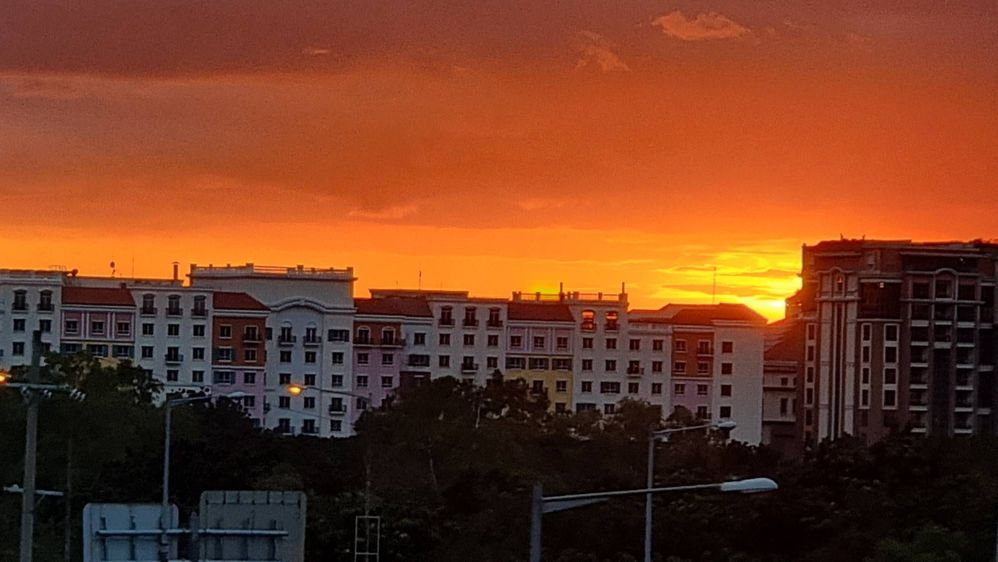 More atmosphere means more molecules to scatter the violet and blue light away from your eyes. If the path is long enough, all of the blue and violet light scatters out of your line of sight. The other colors continue on their way to your eyes. This is why sunsets are often yellow, orange, and red.
Hello ProCo,
Thanks for sharing the orange sunset photo with the stated facts here.
That's a very clear sky! You're not in Manila, are you 👀
I'm here in Manila. Photograph from skyway going to Newport this afternoon.