Hi guys!
Since Dynamic Island is like the only new feature introduced by Apple, some apps have started offering a copycat for Android. This particular method seems to look the best, and this guide uses a Samsung S22 Ultra as an example.
The downside of other methods is that the contents of the notifications are blocked, but this particular method works best IMO (by Sakitech). It even has battery notification when charging. There are certain features that are locked (have to buy Pro version) but the free version seems more than sufficient.
Cheers and all the best!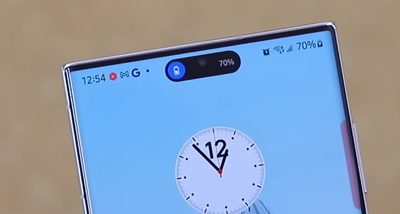 Video link: https://www.youtube.com/watch?v=ZelSqp6FqKU
https://sakitechonline.com/2022/09/29/get-dynamic-island-on-your-samsung-galaxy-smartphone/