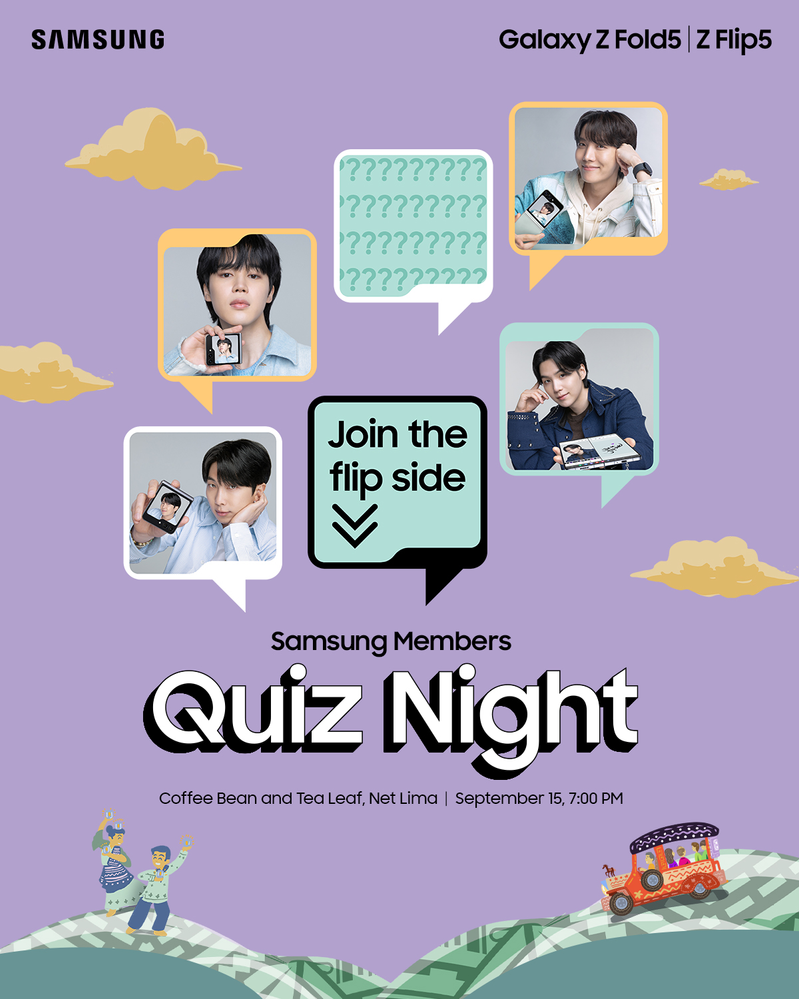 Hey Members!

It's the LAST CALL for registrations for the Samsung Members: BTS Quiz Night!

Join us on September 15, 7:00PM for a night of fun, drinks, and BTS trivia! Score exclusive prizes, take home awesome loot bags, and enjoy food and drinks with your fellow ARMYs!

Register for the event today by heading to the Quiz Night Benefit banner! Slots are filling up fast, so make sure you secure yours today!