Experience Multi-Tasking with mobile and TV. While using Samsung DeX, you can use separate apps on the external display and your mobile simultaneously.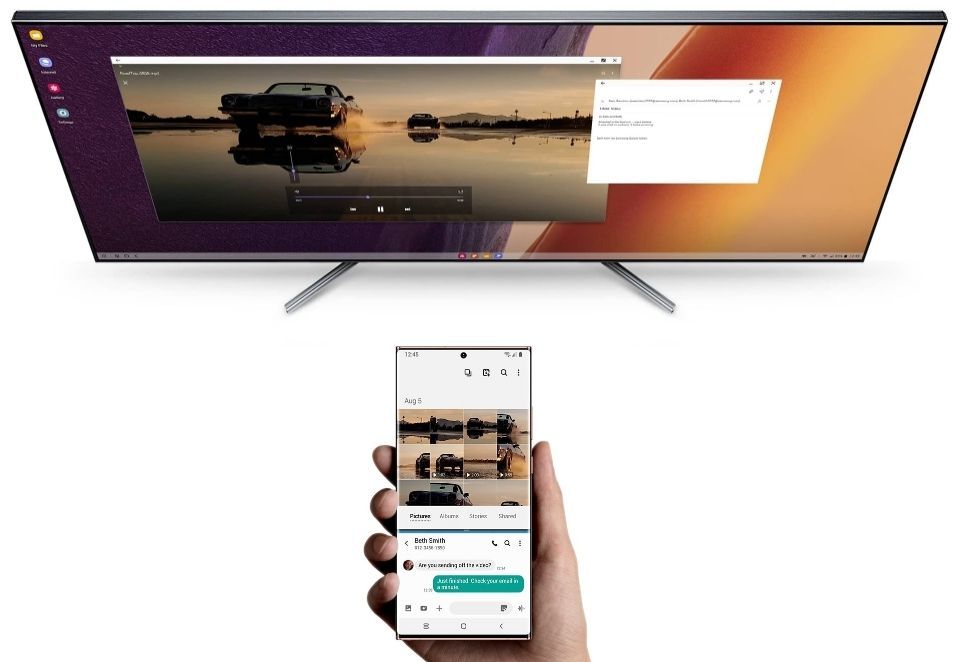 Pleasant multimedia experience
You can watch YouTube or Netflix on a TV while sending a text message or surfing the Web on the mobile at the same time.
Efficient online education experience
You can take notes using Samsung Notes while watching online lectures on TV such as TED simultaneously.
Note: In dual mode, apps can be operated on the mobile and the screen connected by DeX separately.