Hello Members! It has been over a month since I got my hands on the Samsung Galaxy Watch 5 (40mm) for review and I enjoyed every second of it on my wrist!
I am going to skip the things I have covered in my early review (Early Review of Watch 5 by Jonloo1126!) and move into the more comprehensive components of the way I used my Galaxy Watch 5.
1. Sleep Tracking
I love sleep! And I understand that the worst feeling one can have is when after a long night of sleep, you wake up to still feel extremely lethargic and unenergetic. With the Galaxy Watch 5, I have consistently been wearing my watch to bed each night (it is comfortable and light to not cause any discomfort) to record my sleep cycle and to encourage a better sleeping habit. Subsequently, these records allow me to identify bad habits (e.g., late sleeping hours, excessive naps on a certain day) that affects my overall sleep quality at night.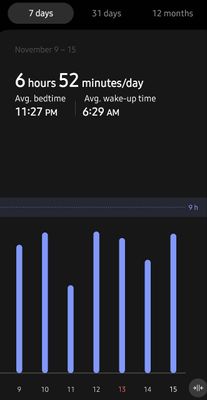 A record of my sleep during the past week.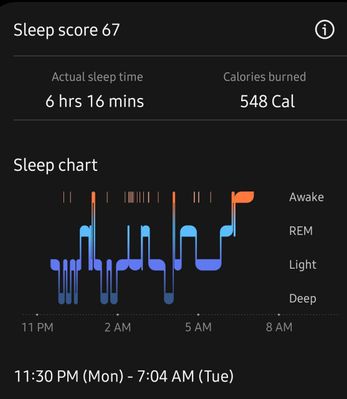 Example of my sleep score the day before. Had a poor sleep due to accidentally napping during the late evening after work.
There is also a Sleep Coaching function which detects your sleeping habits, and then provides you with an individually curated 4-weeks sleeping plan to help improve the quality of your sleep! Since this was a loan unit, I did not make use of this feature as I was worried of not completing my own "sleep coaching plan" before returning it back to Samsung. However, I promise to test it out and let you all know the outcome once I start using the new Samsung watch I got for myself during the 11/11 sale (stay tuned!).
2. Blood Oxygen (SpO2) Monitor
Having a medical background of asthma and sinus, I tend to be very concerned about my blood oxygen levels (even more so with the current Covid-19 pandemic). With the Watch 5, I can regularly assess SpO2 whenever I feel uncomfortable, to obtain an indicator of whether I require medical attention and provide me with peace of mind. Although it is still advisable to seek immediate medical attention if you feel unwell as the values on the watch are purely suggestive and not a replacement for proper medical equipment.
3. Running
Running with the Galaxy Watch 5 has provided me with very accurate tracking of my run history and physical response during the run. I was able to identify my running paths (with very high accuracy), heart rate recovery, my heart rate zones (to determine the intensity of run), and many other running data that you probably didn't need to know which makes it a very detailed report! Tips are also provided on how you could improve you running experience and prevent injuries.
4. Aesthetics
The Galaxy Watch 5 is not lacking different unique watch faces and designs to fit your daily use! My favorite watch face is this classic-looking dial with my initials included whilst also showing my heart rate (updated every few minutes), daily steps and battery percentage. Although I was initially unsure of the bora purple strap, more than a month of use had led me to grow extremely fond of this unique color from Samsung.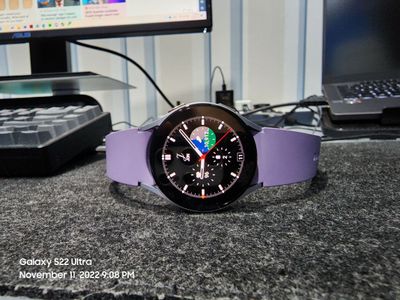 My favorite watch face to date.
There are many other features within the Watch 5 that exists which I did not manage to cover, these are:
Samsung Pay (which I also did not use since this was a review unit).
Navigation with Google Maps through Watch.'
I do hope that other Makers would be able to address these features so that you can witness the ultimate ability of the Watch 5 before deciding whether or not to purchase it.
In summary, the Galaxy Watch 5 (40mm) was so impressive with its features and built quality I can confidently say that I am going to really miss having it on my wrists once I return it to Samsung Malaysia. The sapphire crystal glass display is also extremely durable as I have not induced any nicks or scratches despite wearing the Watch 5 while working every day under the harsh environment of the construction industry. I stand by my previous recommendation that an upgrade is definitely warranted if coming from the Tizen OS Watch 3 series, whilst an existing Watch 4 user (which already runs Wear OS) may not need to rush into this purchase unless you really like the Watch 5. Admittedly, I was so impressed by Wear OS on Samsung I got myself an upgrade for my broken Watch Active 2 (just received it today!) but that's for a future post.
Hope you guys enjoyed my honest long-term review!