2020's best selling Android phone was Galaxy A51. Notwithstanding the pandemic, this midrange device helped Samsung secure it's No. 1 position last year. It outsold even the more inexpensive "flagship killers".
To continue its popularity, Samsung has given this year's A51 successor a software advantage over its other awesome siblings - it will get monthly security updates for 48 months.
👏

Not even the higher tier A72 nor the upcoming A82 was given that benefit. Only A52 4G and 5G.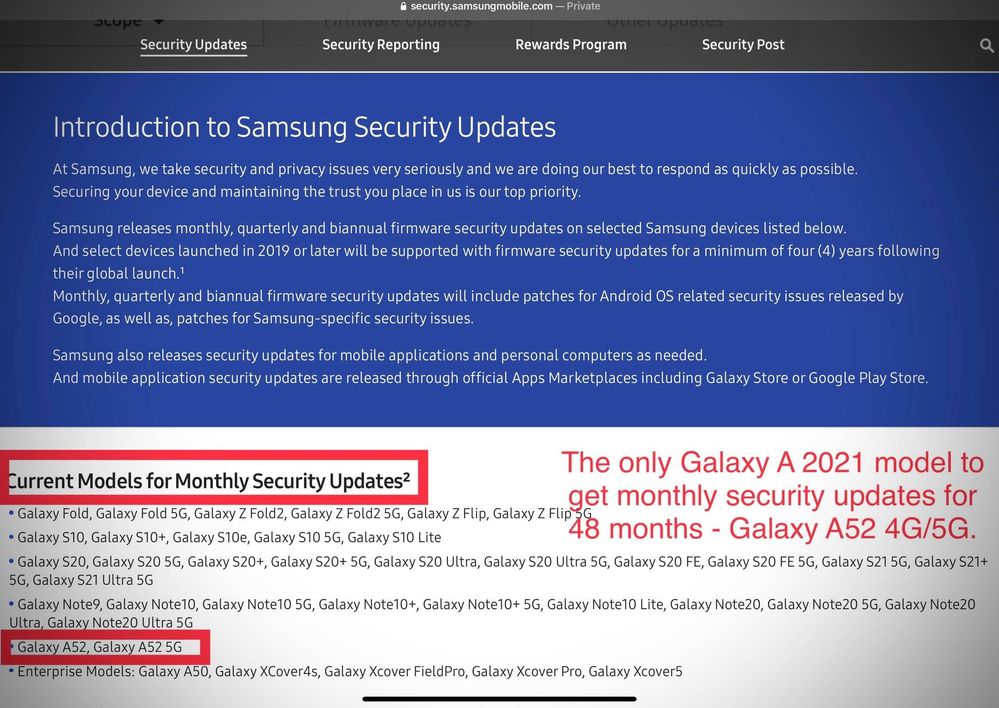 Galaxy A52 - Samsung's bet this year to sell by the numbers.

👏