The Galaxy A52s was made official in August. It debuted as the company's first phone with RAM Plus feature. It is nothing but Samsung's version for virtual or extended RAM. It appears other phones from Samsung will also receive the RAM Plus feature.
RAM Plus allocates some amount of space from the internal storage to be used as virtual RAM. The RAM Plus feature was recently added to the Galaxy A52 handset through a software update. It added that the Galaxy Z Fold 3 also now offers the extended RAM functionality. The Fold 3 did not launch with the feature, but it was added through one of the recent software updates.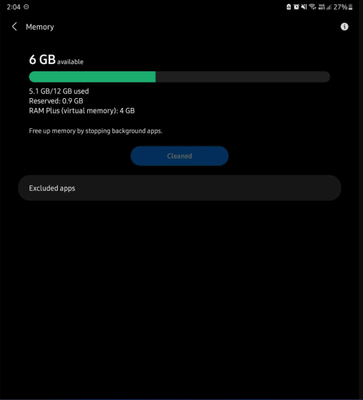 The One UI 4.0 beta-based Android 12 update that is now available for Galaxy S21 series does not include the RAM Plus feature. It remains to be seen whether it will be made available on the final stable version or through future updates.
The RAM Plus features add 4GB of virtual RAM to the device. At present, it does not allow users to turn off this feature. In addition, there is no way to increase or decrease the size of the RAM Plus. Other brands like Realme allow users to customize the amount of virtual RAM. Hopefully, the South Korean company will let users to increase/decrease RAM Plus size in the future.
Users of Samsung phones can check whether they have received the RAM Plus feature by going to the Settings app. Navigate to Battery and device care, and then tap on Memory.