Tips on how to optimize your gaming experience
1. Close all recently opened apps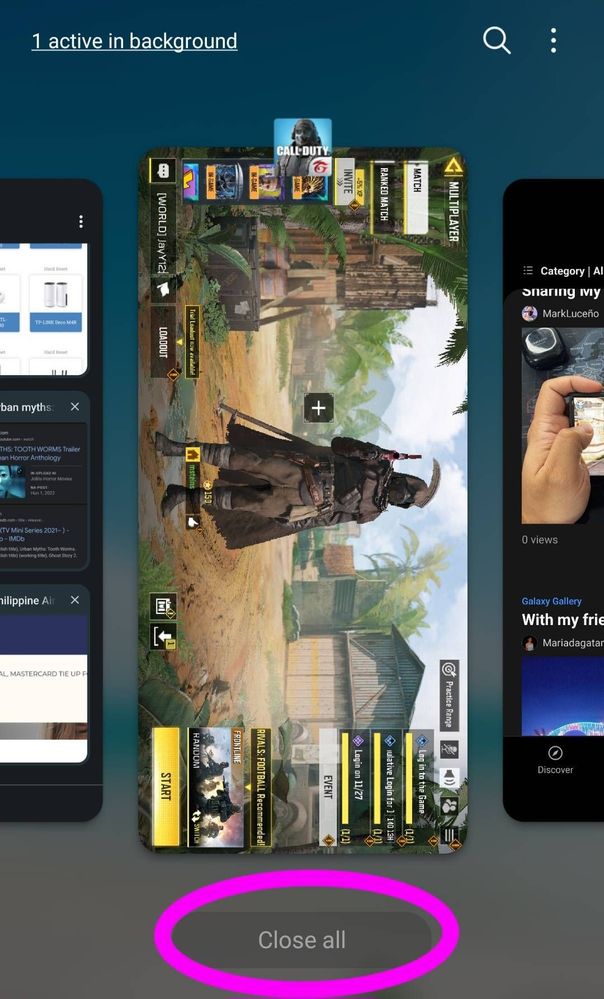 Click "Close all"
2. Get as near as possible to your router and connect to your 5G WiFi for better connection and less lag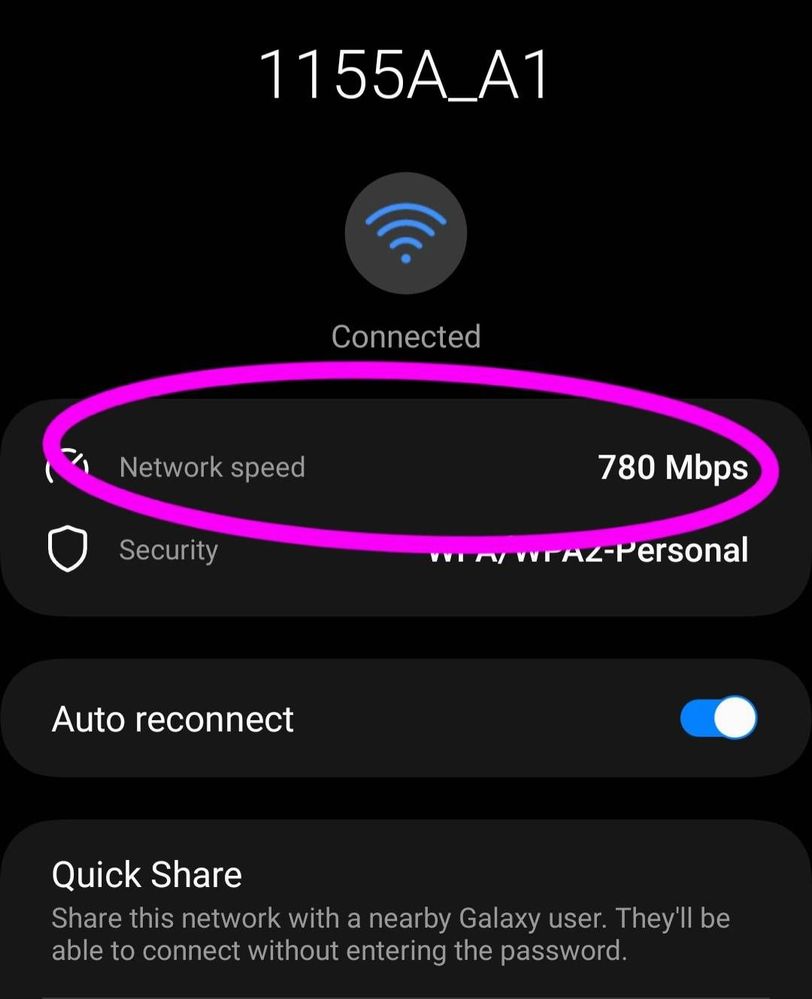 Faster WiFi = Less Lag
3. Always check your In-Game settings. In shooting games like COD the higher the framerate, the better. But be cautious because increasing the framerate and graphic quality comes with a cost. It drains your battery faster and it will contribute to overheating so you should adjust your settings to the capability of your device.
Luckily for me I am using a Samsung Flagship device - the Samsung Galaxy S22 Ultra that could easily handle maximum settings of every game available on mobile.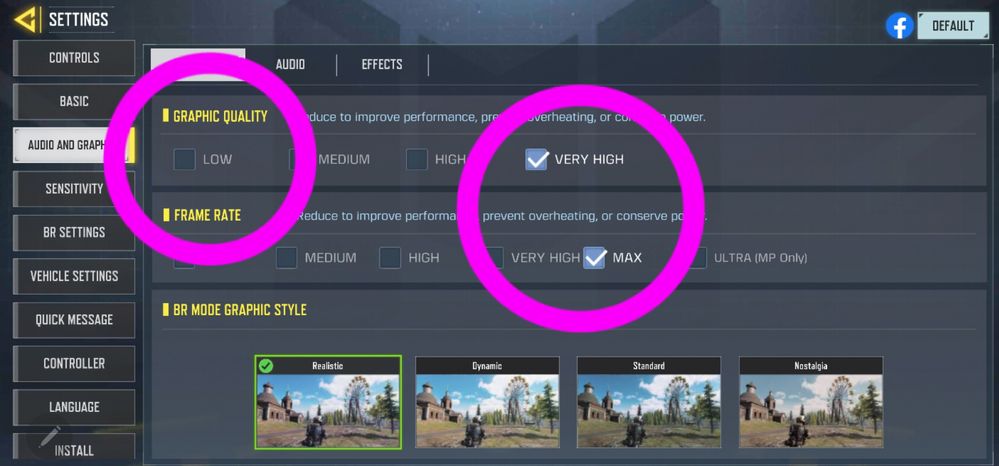 Frame rate and Graphic quality on max for best performance
4. Turn Priority mode on
Samsung has Priority mode on Game Booster which blocks incoming calls and all notifications except alarms.
It also closes apps so that your network connection and processing can be dedicated to your games.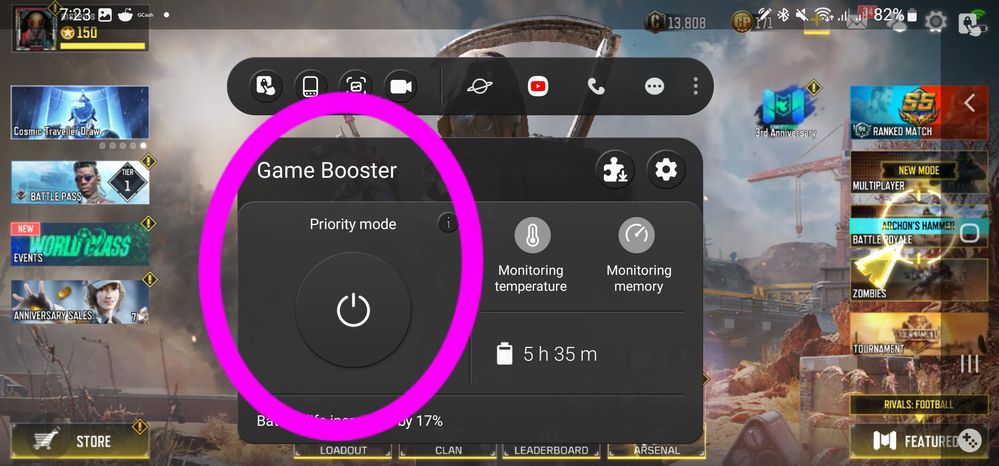 Priority mode on Game Booster
5. Use buds or headphones to immerse yourself inside the gaming environment. I use my Galaxy Buds Live or Buds 2 so that I could hear the footsteps of my enemies and detect which direction the shots are coming from. It gives me spatial awareness which is critically important on any fast-paced games.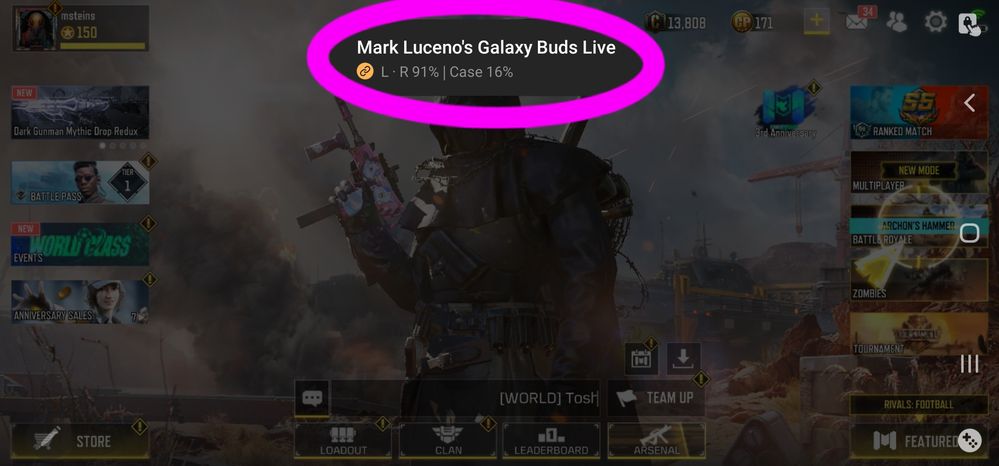 Connected to my Galaxy Buds Live
That's it! Do you have tips and tricks on how to optimize your gaming performance? Share all of them below.