This took a lot of planning and multiple shots of each segments.
The shear number of original photos that was taken was around 50 to 60.
Each photo was slightly different from the others in each sets, so I could choose the most appropriate shot.
Joshua was c a brilliant and undemanding model, as it took about 4 to 5 hours to complete all the steps in this production.
After the photography was done, because of the time distances in each photo the contrast and lighting had to altered so each segments looked the same.
Processing time was about 10 hours.
I was completely stuffed at the end. I was quite satisfied with the final result.
BTW Joshua is my fostered grandson and my wife and I love him dearly.
He just turned 21 years old.
Greg
#7xjoshuas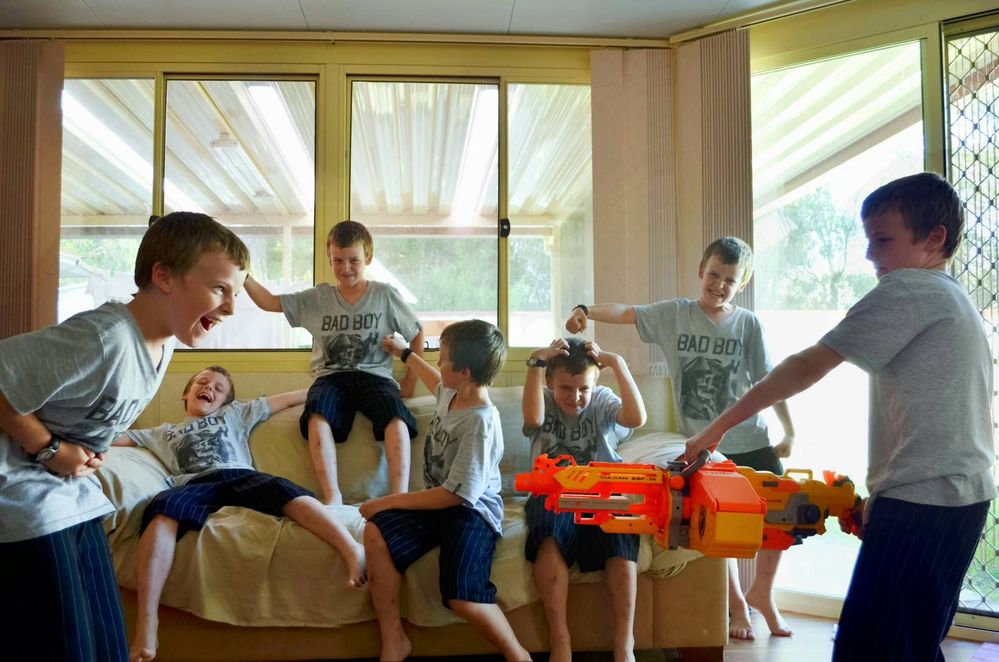 7 grandsons
Well done, great
📸
💯
👍
, very clever
👏
Thanks...not really clever, just patient enough to complete it.
Greg