Samsung Electronics Australia expands its award-winning air purifier range with two new models featuring HEPA filtration and WiFi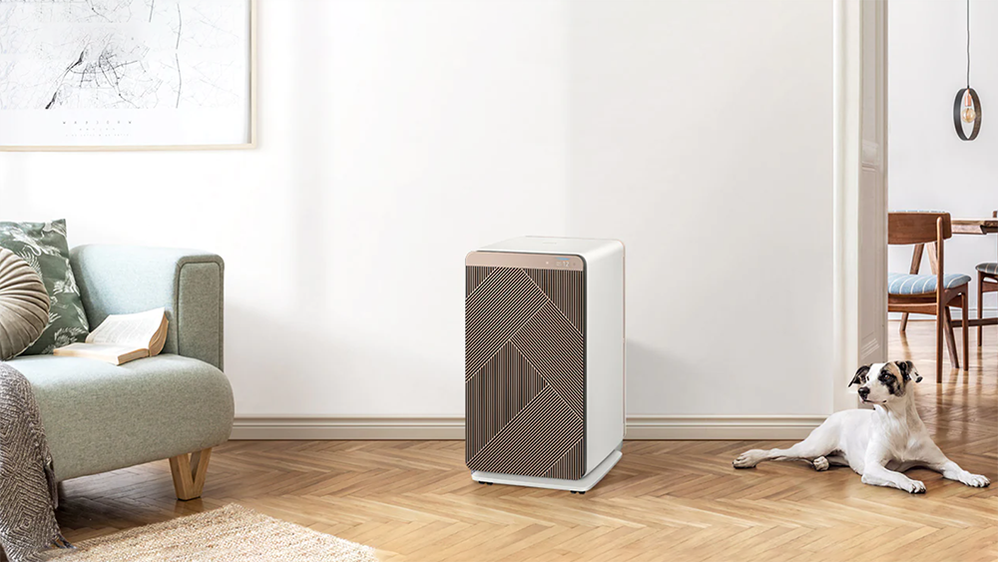 Samsung Electronics Australia has introduced two new air purifiers, the BESPOKE Cube AX53 and BESPOKE Cube AX70, which are available now in selected Harvey Norman stores and the Samsung online store.
BESPOKE Cube Air Purifiers have been designed with ease of use and home aesthetics in mind. Offering a HEPA filtration system that removes up to 99.97 percent of 0.3㎛ ultra-fine dust[1], is virtually silent and gives consumers the convenience to monitor and control air quality while at home or remotely with WiFi control and the SmartThings mobile app[2]. With sleek, neutral colours, consumers don't need to compromise on style to ensure the whole family is breathing cleaner air.
BESPOKE Cube Air Purifiers offer unique design with a herringbone pattern and colour palette to integrate into almost seamlessly and stylishly in any home. The contemporary design on the front panel and the neutral champagne and white colours were chosen to effortlessly blend with any interior style. The BESPOKE Cube AX53 has a compact design to take up less space but still offer 53㎡ of coverage, while the BESPOKE Cube AX70 offers 70㎡ of coverage and features concealed wheels that make it easily portable between spaces in the home. Key innovations include WindFree™ mode which helps to purify an indoor space with less noise[3] and almost no direct draft.
In addition to its aesthetic credentials, the BESPOKE Cube is a virtually silent air purification system that removes up to 99.97 percent of ultra-fine particles to help provide clean air in homes[4], helping people to manage seasonal allergies. The Cube features a powerful HEPA filtration system, with a double pre-filter to help capture fine and large dust particles and even soft pet hair. An activated carbon-based pet deodorisation filter also helps reduce unpleasant odours.
Jeremy Senior, Vice President, Consumer Electronics division, Samsung Electronics Australia said: "As more Australians become aware of the importance of air quality, they no longer need to choose between function and design when purchasing their new BESPOKE air purifier from Samsung.
"We are excited to extend our line-up of air purifiers in Australia with these two new models, which also expand the range of BESPOKE home appliance[5] that we have available in this country.
"BESPOKE represents more than a range of beautifully designed products that meet both aesthetic and functional needs. At Samsung, we strive to understand our customers, their passions and values and translate those into products and services that deliver meaningful value. With our BESPOKE range, we aspire to create intelligent technologies that enable endless experiences, personalised to fit every individual's always-evolving lifestyle, preferences and needs."
Key features of the BESPOKE Cube Air Purifiers include:
Multi-layered Purification System including Pet Care

– An additional layer of filtration designed to remove fine, soft pet hair from the air. It can automatically increase the air flow of the low setting by 20 percent so that hair is captured effectively

[6]

. For consumers without pets this can be used as an additional fourth layer of purification.
WiFi Control with SmartThings

– Monitor and control the air quality in your home from anywhere using the SmartThings App. With a touch, or using voice activation users can turn it on/off, check the air quality, get filter status and replacement notifications

[7]

.
3D Surround Air Purification

– Five-way suction is designed to powerfully draw in air from all directions (up, down, left, right and back). The three-way Smart Discharge System analyses the air quality and automatically controls the flow of purified air.
WindFree™ Mode

– Helps to purify your space with less noise and no direct wind. Clean air is gently and quietly dispersed across the room with still air

[8]

without the feeling of a cool blast.
The BESPOKE cube comes in two sizes – the smaller AX53 and slightly larger AX70 – to match any style and space requirements.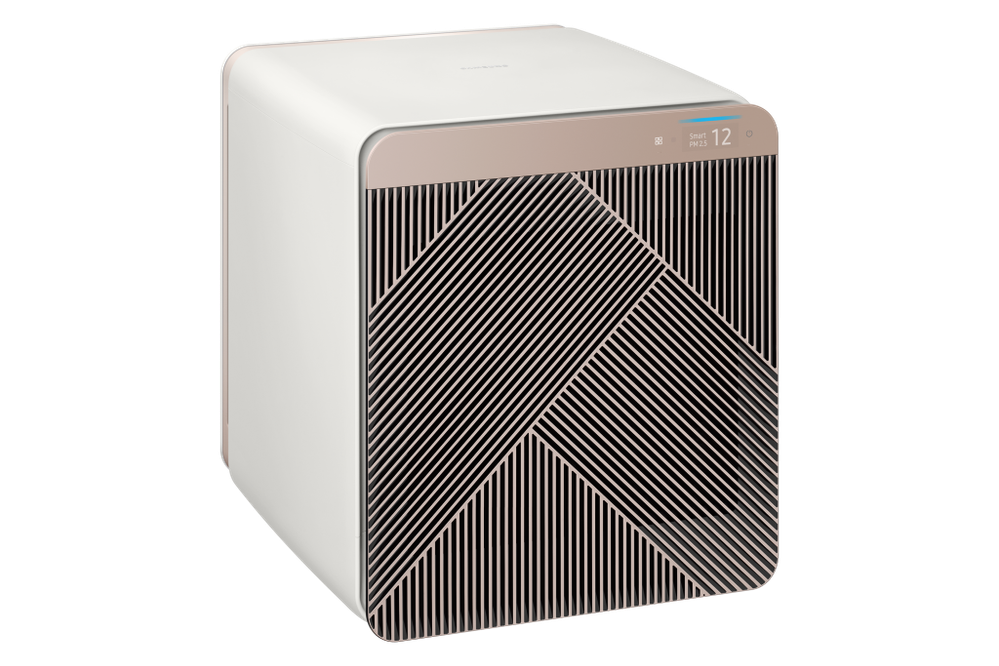 Samsung has also recently launched the Essential Air Purifier AX32, an even more compact unit that takes up minimal space, it can be placed virtually anywhere. The AX32 offers powerful air purification for rooms up to 40m2 along with Wi-Fi and SmartThings connectivity, giving Australians more options when it comes to choosing the right Air Purifier for their space.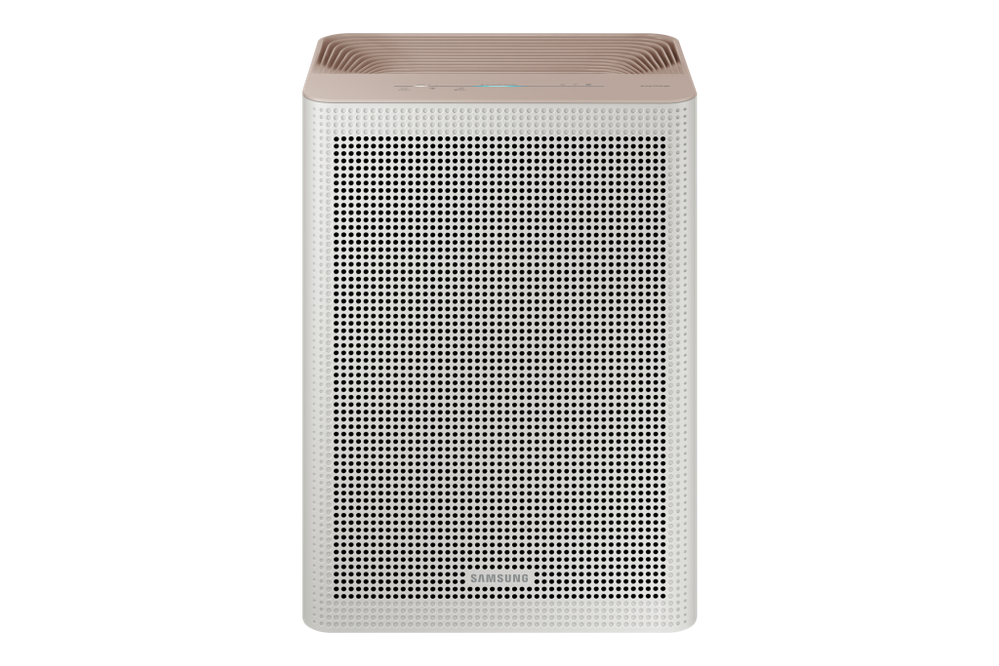 The expansion of Samsung's air purifier range continues to establish its leadership in air purification. During 2021 and 2022, as part of the Department of Education and Training Victoria's safe return-to-school plan, Samsung provided 1111,000 AX90T Air Purifier units for installation in Victorian schools to help reduce the risk of airborne transmission of COVID-19. The AX90T has also been awarded by CHOICE as the top performer air purifier for a second year in a row. With consumers more aware than ever of the air quality around them, Samsung Air Purifiers help provide peace of mind with beautiful design and smart features.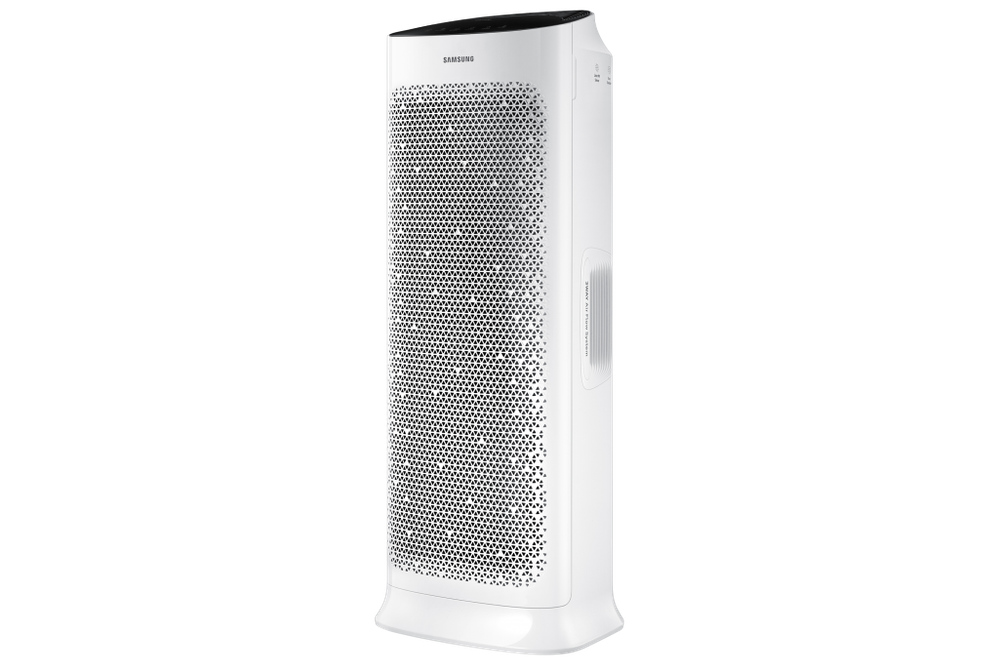 For more information on Samsung's BESPOKE Cube, and the wider air purification range, please visit: https://www.samsung.com/au/air-purifier/
[1] Tested in accordance with the Korea Conformity Laboratories filter test. Test conditions: temperature 23±2.0°C, humidity 45±2.0%, Test flow rate 5.34 cm/s, test aerosol Sodium Chloride (NaCl).
[2] Each device must be connected to Wi-Fi or other wireless network. For interoperability through SmartThings, all the devices should be registered with a single Samsung Account. Available technology, functions, and features may vary by country, service provider, network environment, or product, and are subject to change without notice. Compatible devices must be purchased separately in order to access SmartThings Services.
[3] Based on internal testing, comparing WindFree mode (22dB) with High Speed mode (50dB).
[4] Based on a particle size of 0.3㎛, tested in accordance with the Korea Conformity Laboratories filter test. Test conditions: temperature 23±2.0°C, humidity 45±2.0%, Test flow rate 5.34 cm/s, test aerosol Sodium Chloride (NaCl).
[5] BESPOKE range currently includes the BESPOKE Jet Stick vacuum and BESPOKE Air Dresser.
[6] Based on internal testing, compared to air low on SmartMode.
[7] SHRAE (American Society of Heating, Refrigerating, and Air-Conditioning Engineers) defines "still air" as when the velocity of air is below 0.15m/s, so people cannot feel any cold drafts.
[8] A Wi-Fi connection and compatible phone is required. For interoperability through SmartThings, all the devices should be registered with a single Samsung Account. Voice control supported in 8 languages (UK English, US English, Korean, Chinese, German, French, Spanish, Italian). Device and screen images simulated for illustrative purposes.