Just security patch update, this device wont get UI 6.0 and become obsolete.. by the way android 13 ui 5.1 is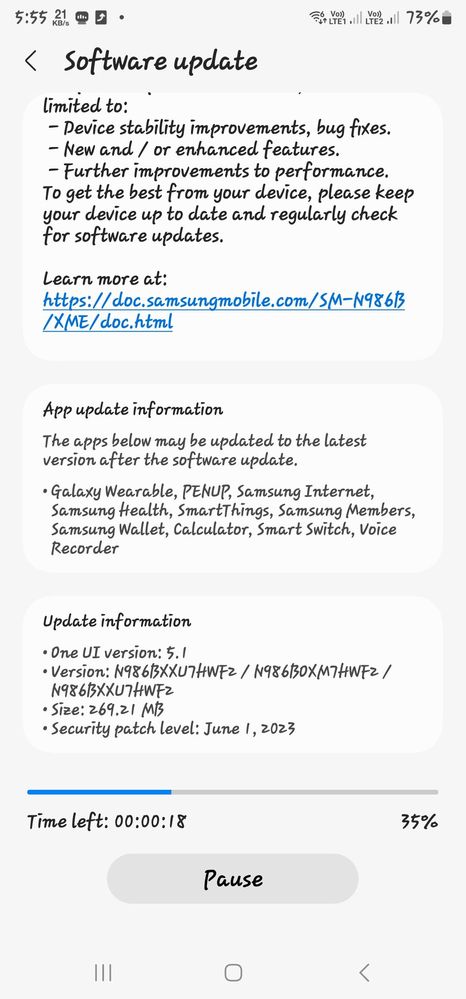 enough for me..
Some time without big update isn't that bad. Some features also are not supported so no point to get so many update. If they do, the storage might increase a lot very fast.
Most important is that Samsung still willing to provide security update to the device is consider good enough (to show that they still concern with the device).
Enjoy your weekend!