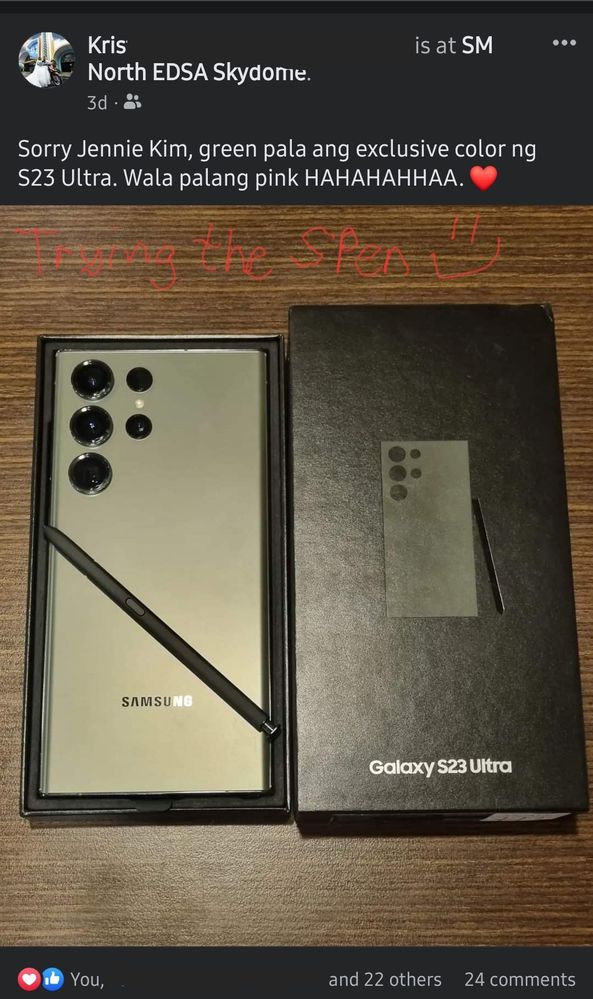 If performance basis, my all new Samsung S23 Ultra is the best in the market for me. Torn between the Fold5, but I decided on this one without any hesitations! My wife's Flip5 is also good, but this S23 Ultra has superb specifications. Especially on camera with 200MP, performance in gaming with maximum settings of graphics without any single lags, battery with a whooping 5000mAh capacity and even the maximum settings for screen resolution of WQHD+ (3088 x 1440) that you may feel when you're watching on Netflix, Youtube or casting videos like you're in a high end Samsung QLED TV.

Thank you for sharing your thoughts with us, PrettyBoyPaloma. Feel free to share more about your experiences or if you have any tips for fellow users. Your insights are valued in our community!
By the way, have you had a chance to explore any unique features of the S23 Ultra that stood out to you? We're always curious to hear how different aspects of the device resonate with our community members. 📱🌟🎮
Hi, is there any included freebies / perks for the brand new unit of S23 Ultra that we can claim, just like on the S21 series, we just filled out a form from Samsung Members to claim and delivered to our home address? Also, how about on my wife's Flip5? Thanks!