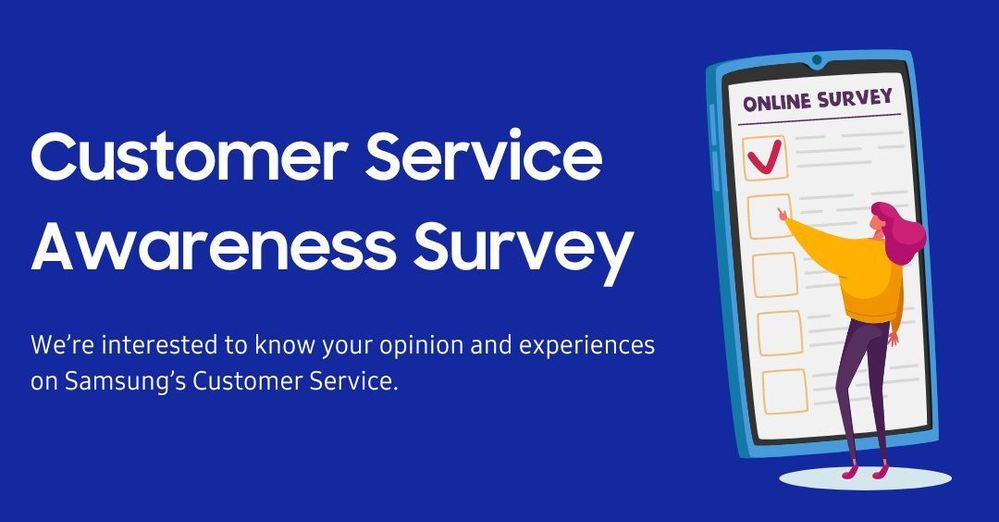 Hi Samsung Members!
You, our customers, are at the heart of our business. And so, we greatly value your feedback because it helps us improve our services for you. If you have a minute to spare, we hope you can take the time to answer our quick survey about our customer services.
Ready to share your thoughts? Click here to participate in the survey.
We sincerely appreciate your support.
ok members our feedbacks are needed
Members, please take the opportunity to send your feedback here.