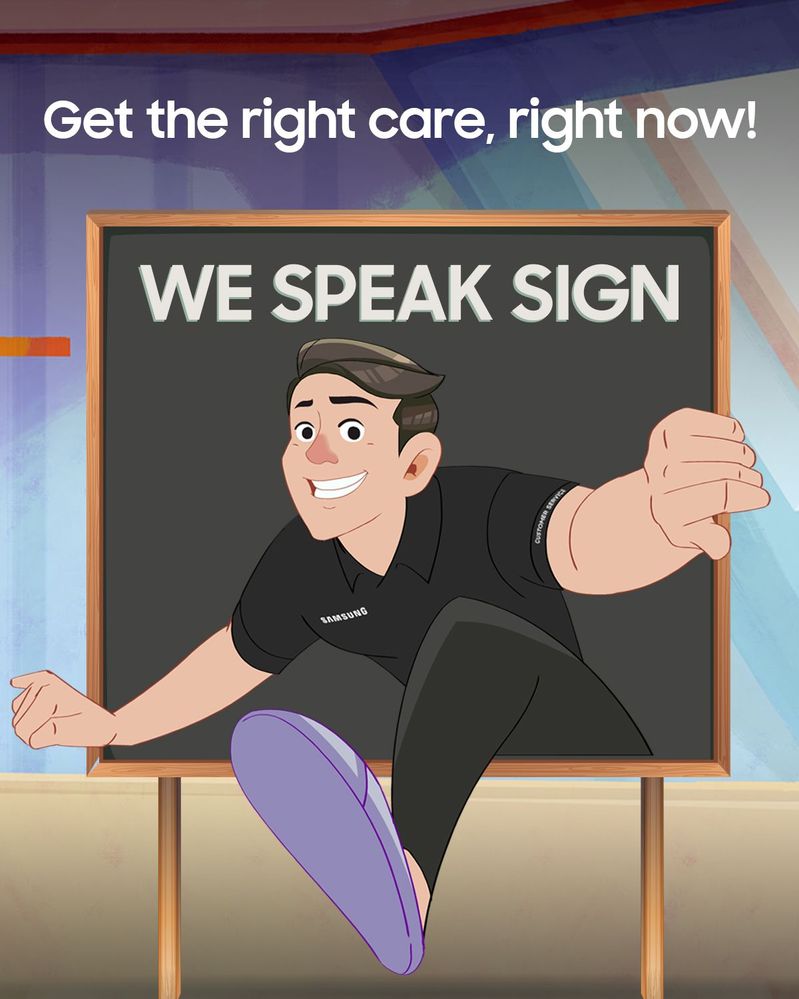 Deaf or hard of hearing? We hear you, and we're here to help!
If you have concerns about your Samsung products, you can reach out to us and we'll set you up with a Samsung Sign Language Customer Service Staff just for you.


Visit spr.ly/SM-RCRN-SLS now to learn how to book an appointment.
#Samsung #RightCareRightNow #SamTheRightCareGuy
This is great! Plus points for inclusion!