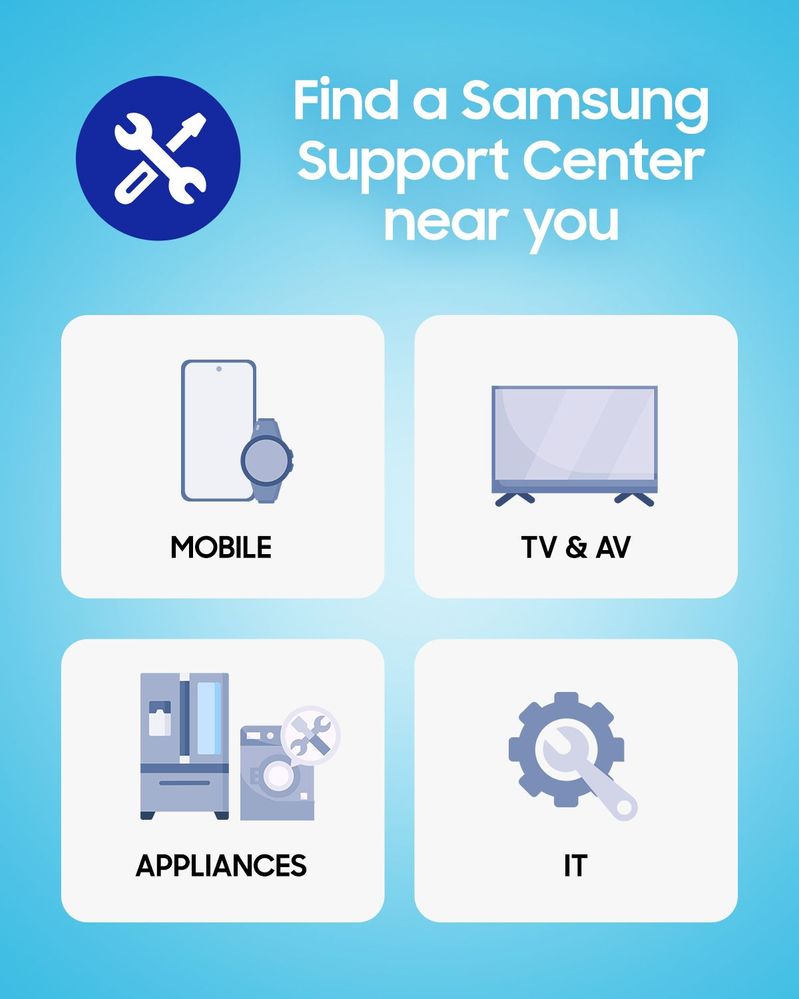 Samsung prides itself on fast, convenient, and excellent service. Whether you're seeking for advice on a product or need your device to get fixed, our service centers is well-equipped with the skills to address the problem.
To locate an Authorized Samsung Service Center near you, just follow these steps:
Choose between Mobile, TV & AV, Appliances, or IT categories.

Enter your location (city, town, or post code).

Adjust the radius of your search depending on how far you are willing to go.
Or you can simply download the Samsung Members app and use the service locator: http://spr.ly/23-SamsungApp
Learn more about our Service Centers, Learn more: http://spr.ly/ServiceCenter-SM
#SamsungCustomerService