Am I the only one?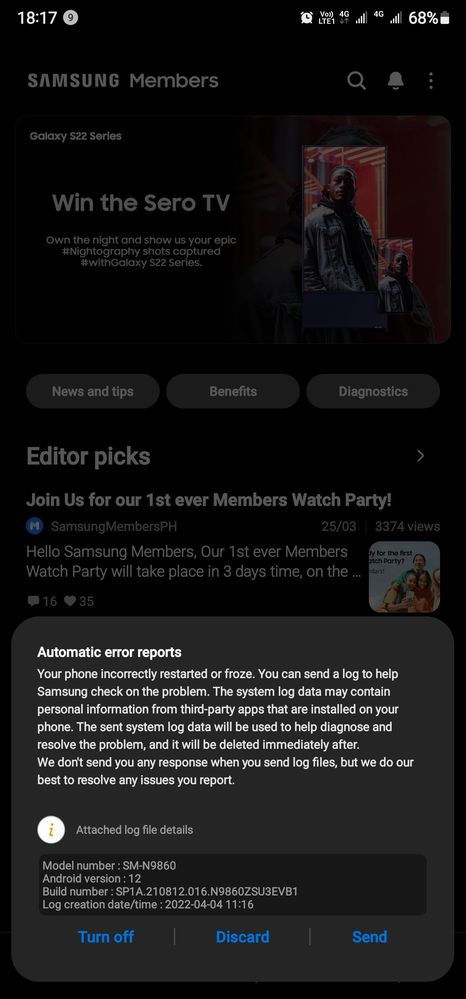 and I don't seem to be able to send it unless I'm on WiFi.
I logged them here..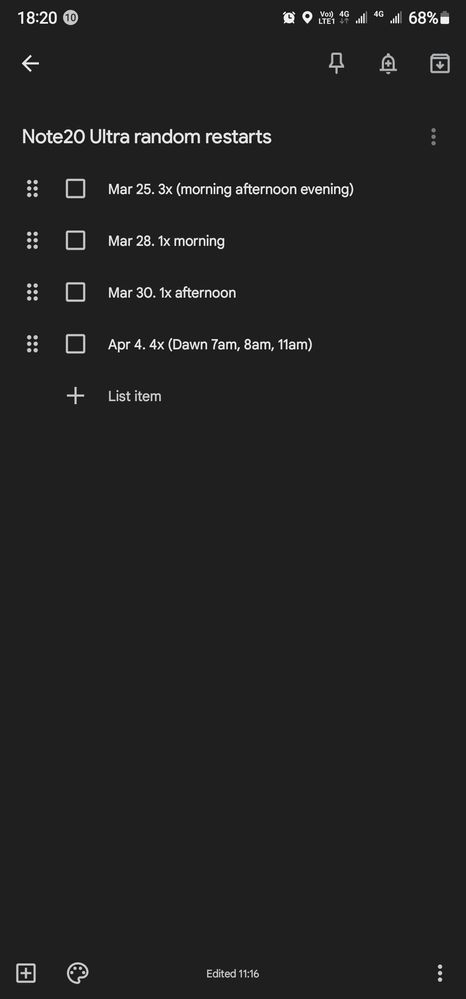 I think it was okay until I started using the protect battery feature for a while (like a week until I ended up struggling to keep the charge while at work at night in the field without charger or power bank) then stopped using it. I noticed that the phone feels quicker to recharge. But it's also quick to discharge as compared to when I recharge it to 100% or somewhere around 97%.
I thought it would help if I'd keep the protect battery feature back on but it restarted even more this morning.
As of this writing, it doesn't restart while I'm using it. It restarts when not being used - while on the table, after recharging, in pocket, etc.
I did factory reset after the OneUI 4 update.
Then after the random restarts (around Mar 28), I wiped cache partition and repaired apps, then optimized apps thru GoodLock module.
After the 4 restarts just this morning, I've reset all app preferences. It hasn't restarted after that. I don't know if that's the solution.
***Update Apr 6 2022:
Still the same even after I've reset all app preferences, disabled auto-restart, replaced phone case and cleared cache partition again.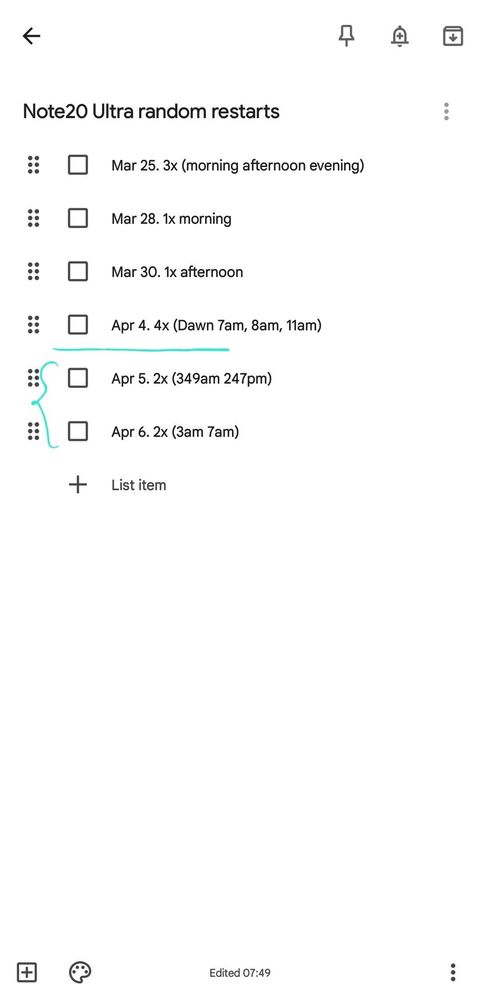 I'm waiting for the OneUI 4.1 update maybe that would solve it. This is Note20 Ultra and I still have no update. I thought others have updated theirs already.
*****Update April 11 2022:
I think reducing transparency and blur got rid of this restart issue.
Here: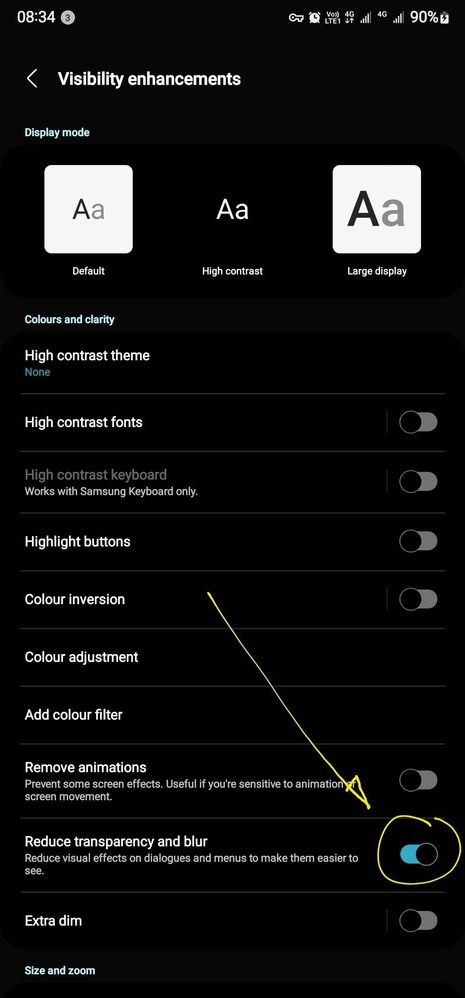 So far, here are the things that I did to work around the restarts: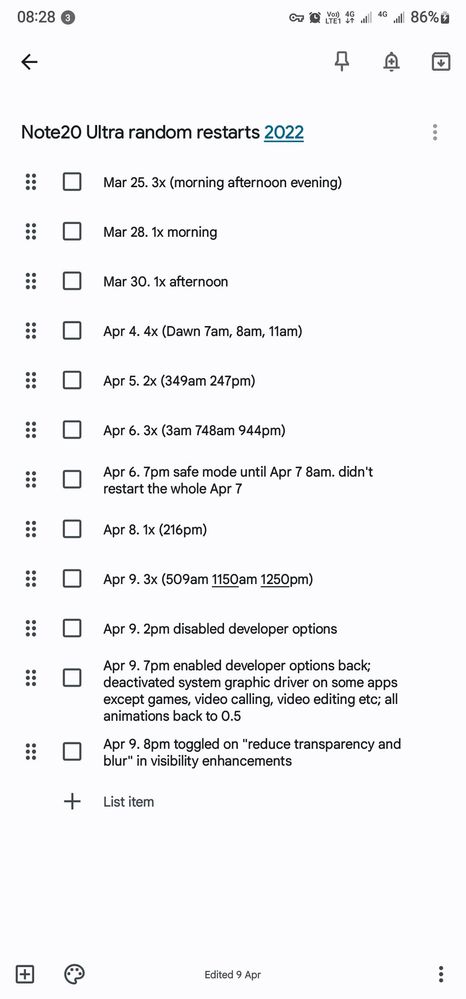 I also think that after doing this, I have a better battery life - minimal battery drain overnight. Or maybe it's because I disabled "protect battery". So far, my phone's not restarting unintentionally.
*****Update April 12 2022:
Well my phone was working fine (no random restarts) until this morning around 3am. I enabled "protect battery" last night. I remember after the OneUI 4 update, I used the "protect battery" then turned it off because I got annoyed by the battery life and the fast discharging (standby mode) on this phone -- and then I had restart issue until I toggled on "reduce transparency and blur".
So now I think maybe on my device, I have to disable "protect battery" and reduce transparency and blur.
Haaaaa I really hope this is it
*****Update March 8 2022:

No random restarts even as of today.

Now my phone has transparency and blur enabled, and battery protect is disabled.