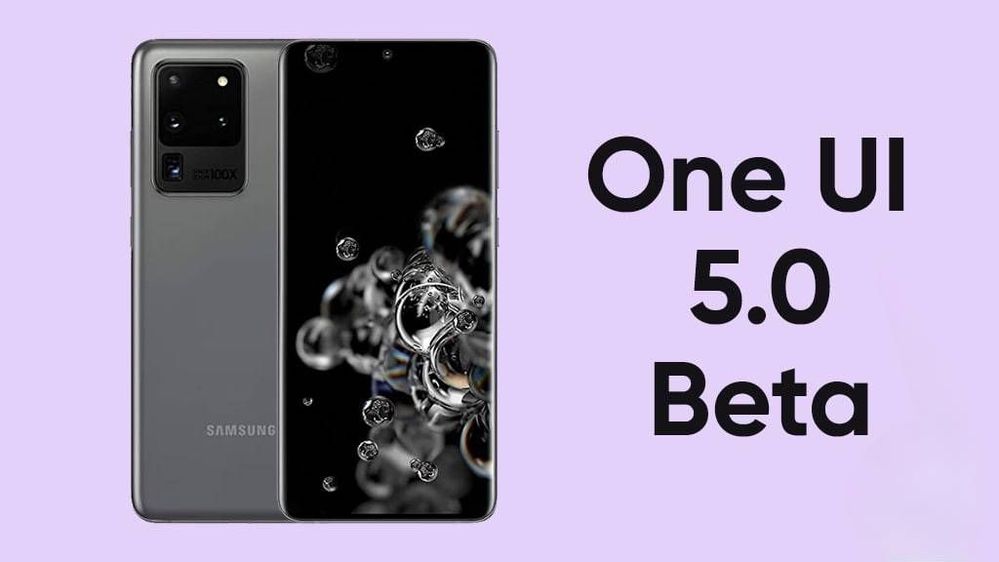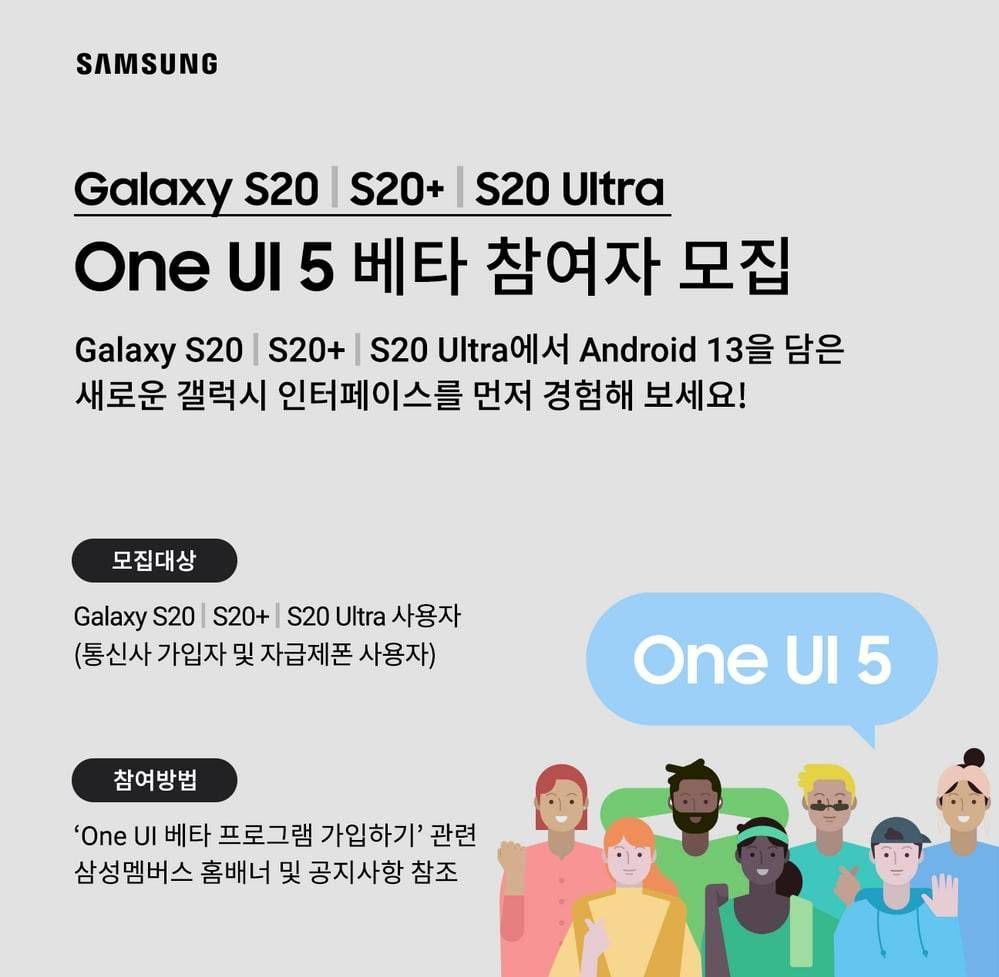 Samsung now begins the Android 13-based One UI 5.0 Open Beta Program for the Galaxy S20, Galaxy S20 Plus and Galaxy S20 Ultra users. In South Korea, the consumers of Galaxy S20 series phones are invited to join the One UI 5.0 Beta testing program via the Samsung Members app.
In the coming hours/days, Samsung may further expand the availability of its Android 13/One UI 5.0 Beta program for the Galaxy S20 series in more countries such as the United States, and India. It's great to see that the company is not delaying the major software upgrade for its 2020 flagship lineup.
The One UI 5.0 Beta update comes with all new features the Galaxy S22 and Galaxy S21 series devices received so far with different Beta builds. As the company is moving towards officially unveiling the One UI 5.0 and other software advancements on October 12, the Stable rollout is likely to happen soon, for the S22 series.
How to join
Using the Samsung Members app, you can enroll for the One UI 5.0 Beta program on your Galaxy S20 series smartphones. Once available, you should see the Beta Program banner in the Notice section, tap on it, hit the Join Beta button and finish the process by hitting the Enroll button.
One UI 5.0
The One UI 5.0 features Android 13's Color Palette along with the Themed Icons feature for Samsung, Google and Third-party apps. In addition, the RAM Plus disabler function could surely improve the phone's overall performance for better experiences.
If we talk about customization, various Samsung apps got new icons with gradient colors, while you can also turn most of them into Dynamic themed icons. While the One UI 5.0 is still in the Beta stage, we are expecting more new features and optimization with the Stable release.
Galaxy S20 Software Support
The South Korean tech giant introduced the Galaxy S20 series back in 2020 with Android 10-based One UI 2.1 software out of the box. These smartphones are eligible for three major OS upgrades, and already received two of them including Android 11 and Android 12.
The Android 13 is going to be the last major switch for Samsung fans rocking with the Galaxy S20 series, which will be bringing the One UI 5.0 user interface. We are expecting that these phones may also get the One UI 5.1 update that will arrive with the Galaxy S23 series next year.
Thank you, butete, for sharing this topic about Android 13 and expressing your enthusiasm here.
lets go Android 13 lets go ONE UI 5.0