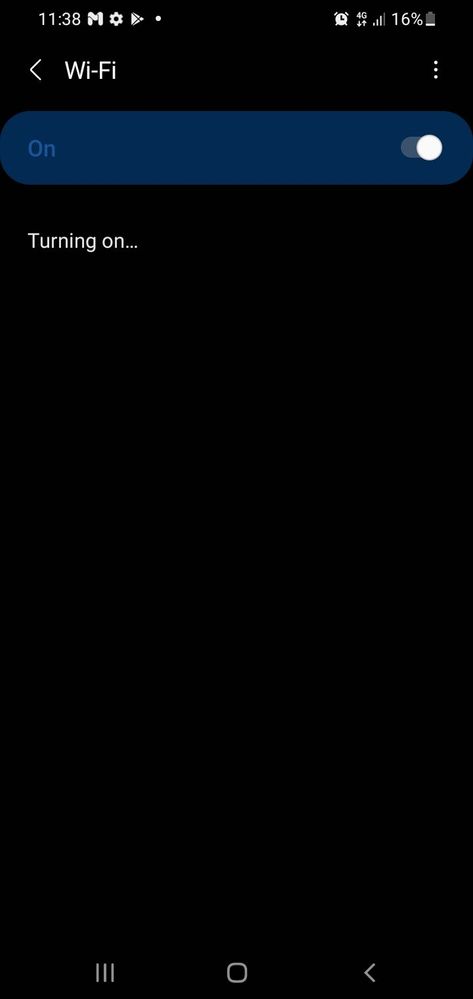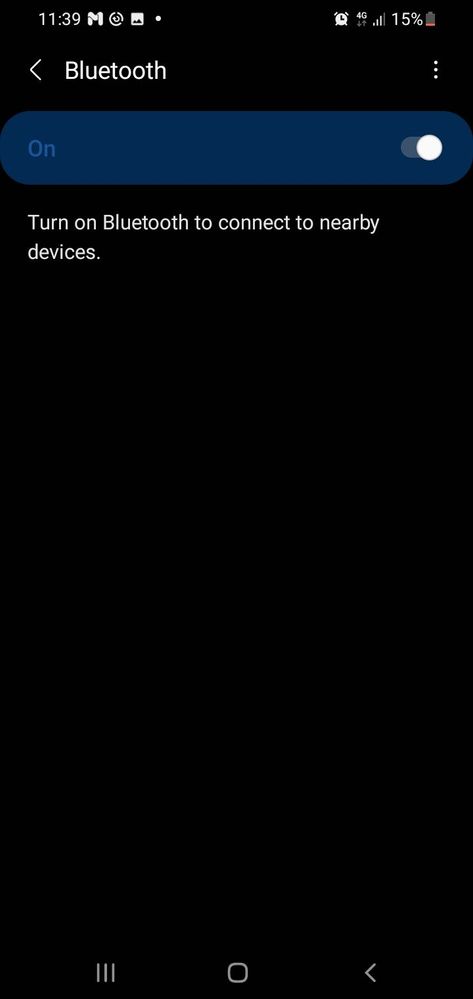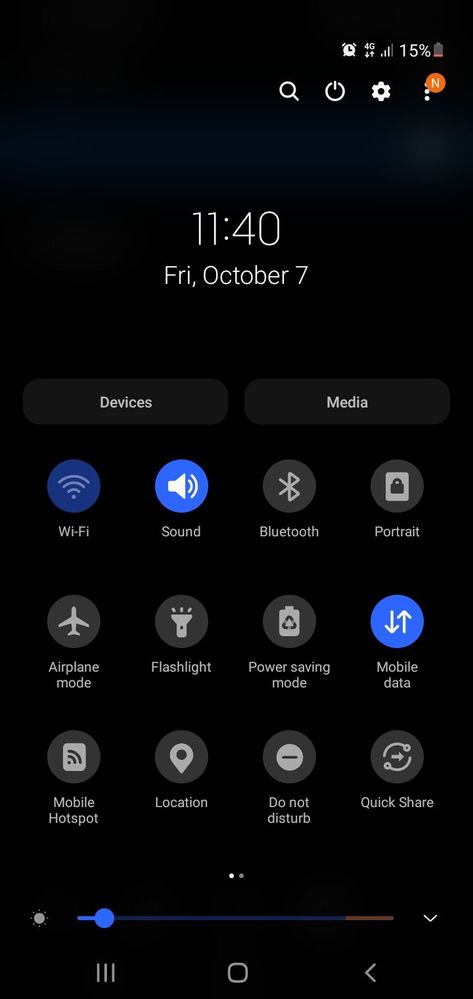 I'VE tried everything from network reset to factory reset still no hopes i don't know if its a software or hardware problem
1 Solution
Hello Jerik,
We are grateful that you have contacted us regarding your Samsung Galaxy A10s Wi-Fi & Bluetooth issues.
We understand what you're going through when you try to troubleshoot your device on your own by trying all available reset, but isn't working as you expected.
Don't you worry, we are here to help, provide quick fixes, and offer solutions to your device problems.
Both, we will figure out what's behind the issue/s and other possible reasons and come up with the solutions by following below steps.
A) First, ensure that your device is up-to-date with the latest Software updates.
Settings > About Phone > Software Updates > Download and Install > Follow On-screen notifications.
B) Clear Storage & Cache for Bluetooth.
Step 1. Navigate to Settings
Step 2. Proceed to "Apps & Notifications"
Step 3. Tap on the 3-dot icon on top to see "System apps" and search for "Bluetooth". Tap on it when you find it.
Step 4. Go to "Storage & Cache" and clear it.
C) Turn off and on Wi-Fi again.
Restarting your Wi-Fi connection by turn it off and back on, simply swipe down the quick-setting panel and tap the "Wi-Fi" shortcut.
D) Turn on and turn off Airplane mode.
You probably haven't tried turning on and off the airplane mode while trying to fix your Wi-Fi not working. All active connections are simply cut off when airplane mode is turned on, and they are restored when airplane mode is turned off. This could also resolve the problem with your Wi-Fi & Bluetooth not working. To disable airplane mode, please pull down the quick-setting panel and tap "Airplane mode," wait a few seconds, and then tap it again.
E) Enter Safe Mode and check whether the Wi-Fi & Bluetooth works fine.
Long-press the power button to launch the power menu.
Now long-press on the 'Power off' menu until a window appears.
Tap 'Yes' on the screen to reboot into Safe Mode.
F) Running the Diagnostic Tools under Samsung Members app.
1. Run Samsung Members and select Get help on the lower half of the screen.
2. Tap View Tests located under Diagnostics.
3. Diagnostics checks, Individually Tap the following;
Wi-Fi ; Bluetooth
4. Your Galaxy phone will then run through the checks.
5. Follow the on-screen instructions to complete the check.
6. You can view your results after each check is complete.
G) For more assistance, you may contact us on our online Samsung support channels below.
https://samsung-livechat.sprinklr.com/seao/ph/index.html
H) Or Contact our Samsung direct hotline numbers below.
#GALAXY or #425299 [Mobile Phones & Tablets]
Available 24/7
1-800-10-7267864 [All Product, Toll Free, PLDT]
1-800-8-7267864 [All Product, Toll Free, Globe]
84222111 [All Product, Landline]
Daily (8:00 AM to 8:00 PM)
I) If the problem persists, immediately bring your device to nearest Samsung Authorized Service Center.
https://www.samsung.com/ph/support/service-center/
Hope this content is helpful and your problem gets solved.
Make sure to click the ACCEPT AS SOLUTION button in your subsequent response if we have satisfied your inquiry.